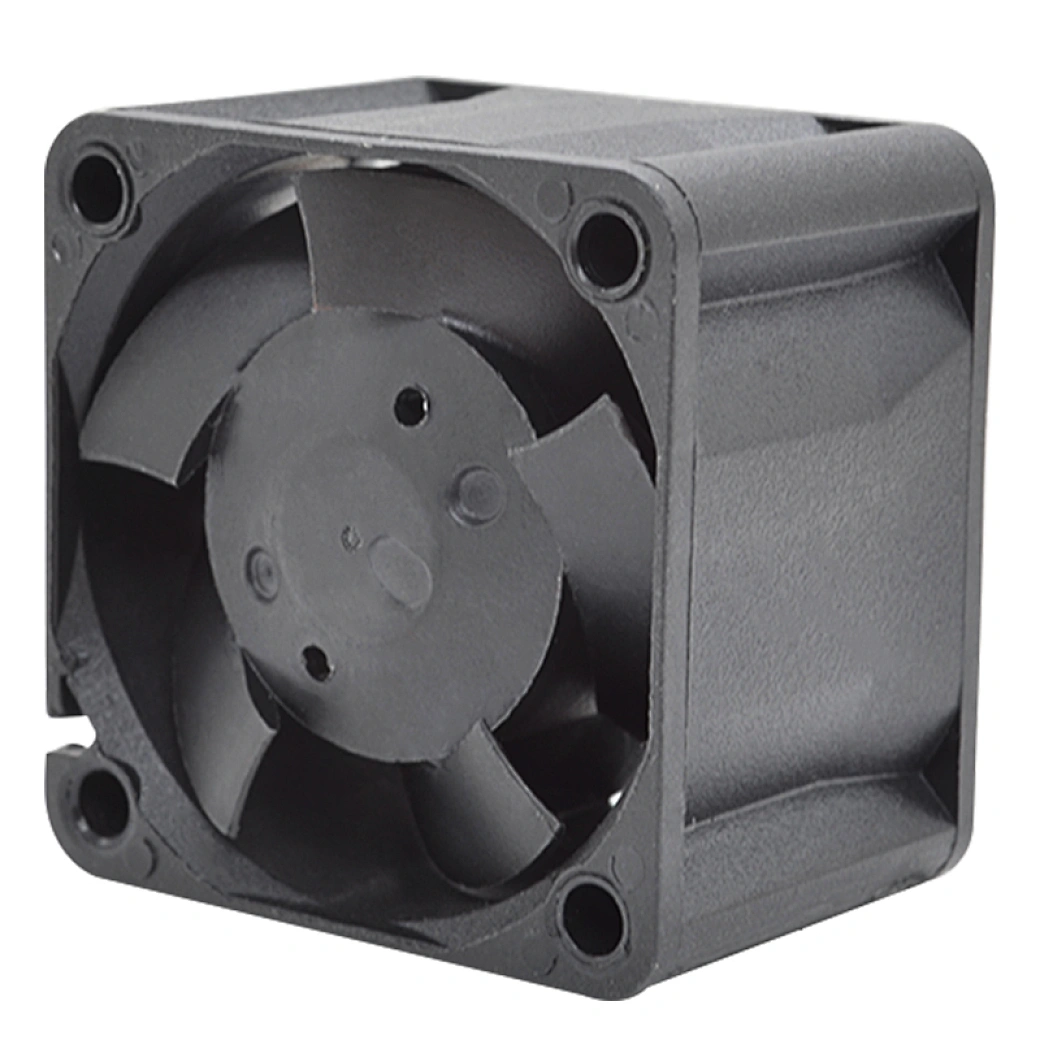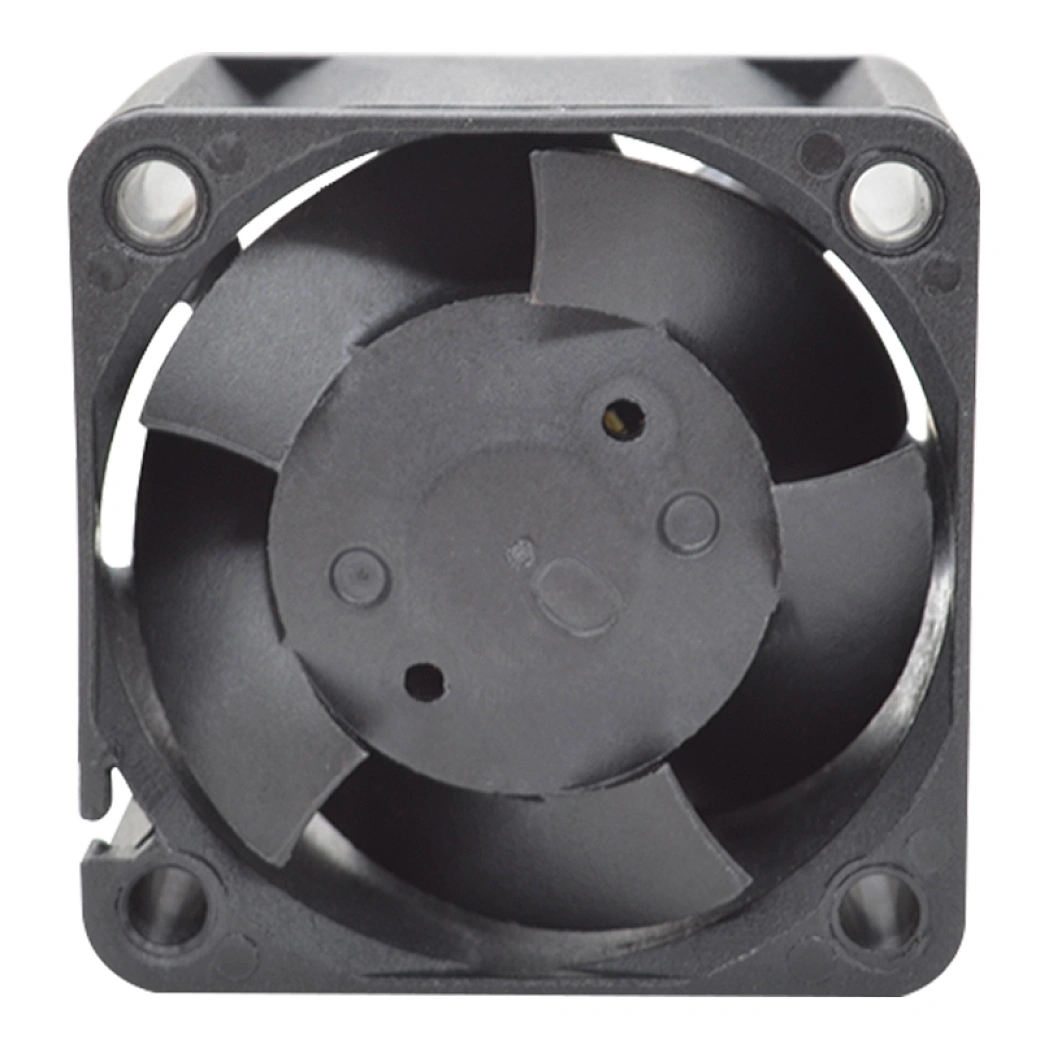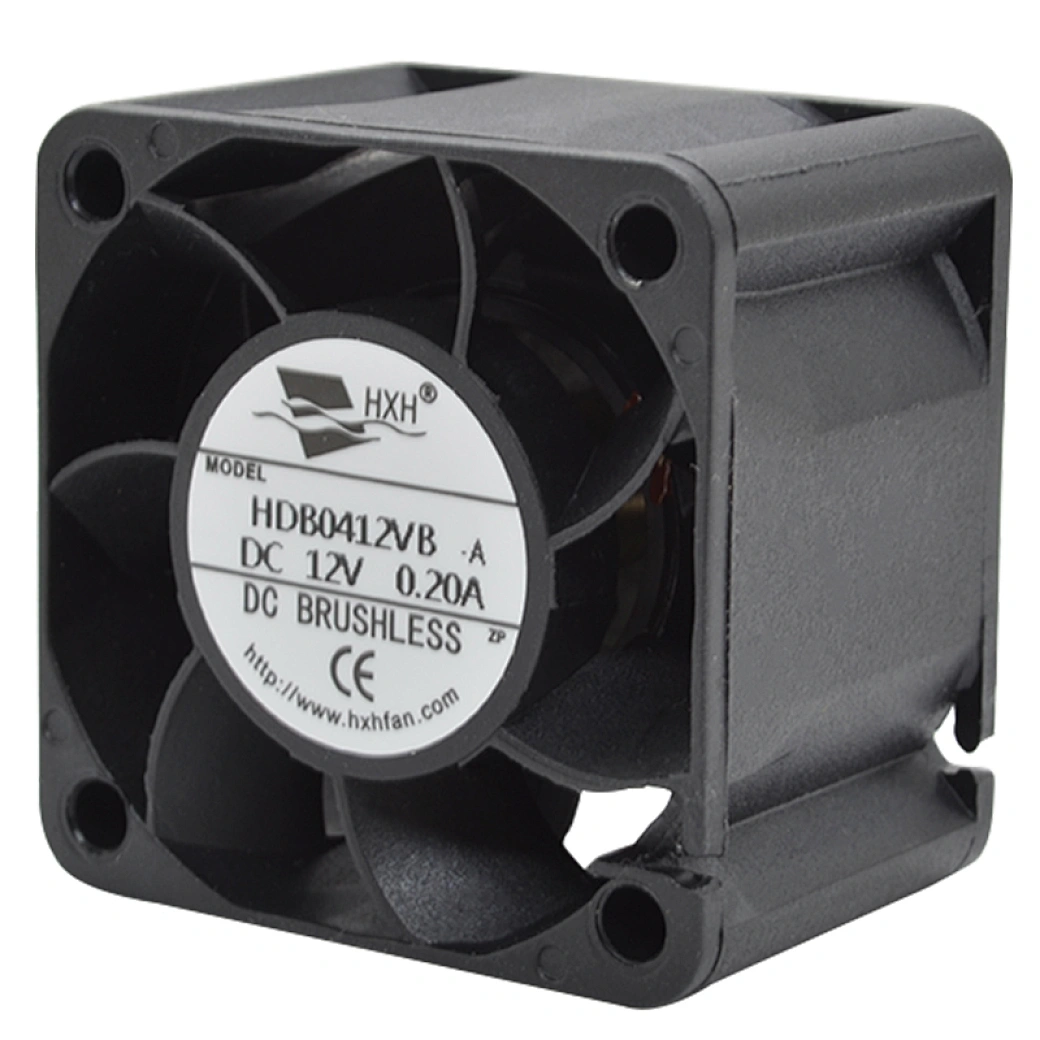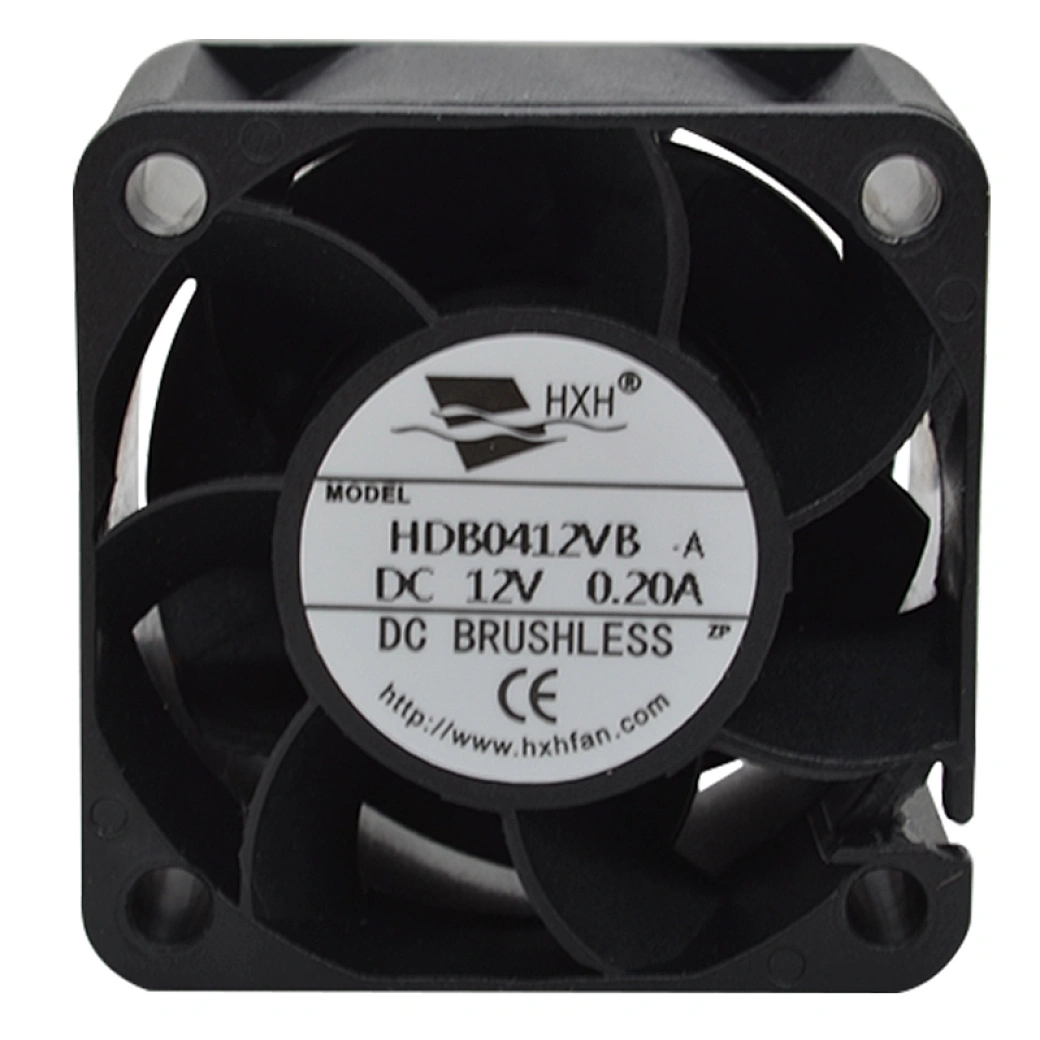 Model No: 40x40x28mm-2
Size: 40x40x28mm-2
Material: Environmental protection and fire protection PBT UL 94V-0
Operating voltage: 5V 12V 24V
Bearing structure:Oil bearing Double ball bearing
Product life:30,000 hours 70,000 hours
Output function:FG function RD function PWM function
Operating temperature: -10℃ ~70℃
Storage temperature:-40℃ ~75℃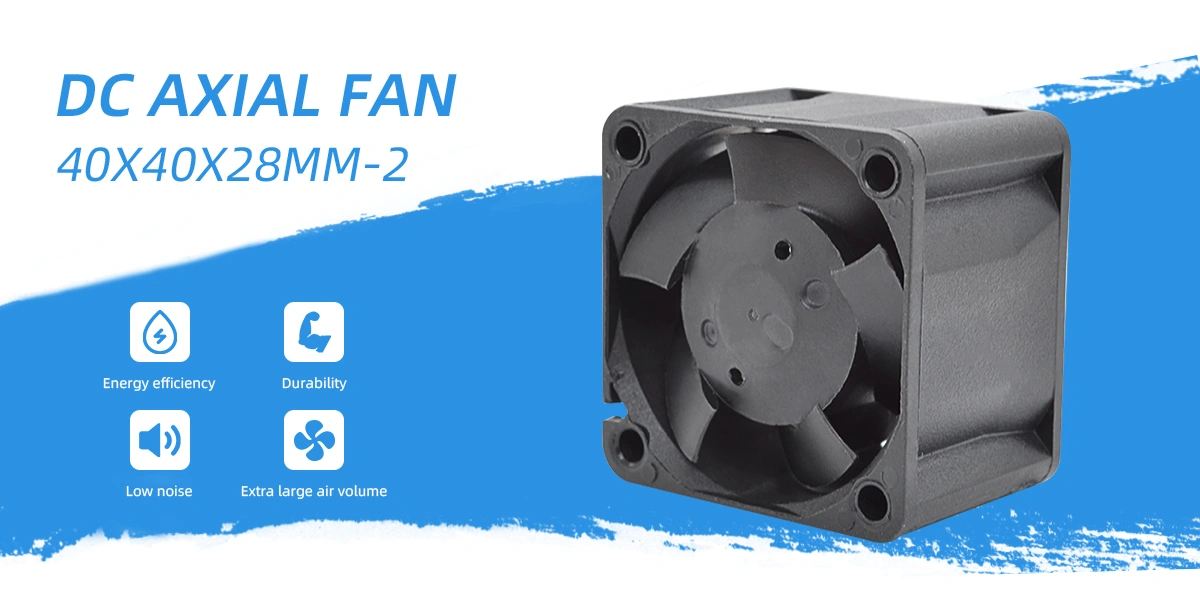 As a trusted DC cooling fan manufacturer in China, we are proud to introduce our latest product, the 40x40x28mm-2 DC blower fan. Designed with the latest technology, this compact and powerful cooling fan provides an efficient and reliable solution to various cooling applications.

The 40x40x28mm-2 DC blower fan is an ideal choice for industries such as robotics, telecommunications, and electronics. Its compact size and high air flow rate make it perfect for small and medium-sized applications where space is limited. The fan's brushless motor technology ensures long-lasting performance, reduces downtime, and reduces noise levels for a smooth operation experience.

At our manufacturing facility, we use only the highest quality materials and advanced engineering techniques to produce our 40x40x28mm-2 DC blower fan. Our manufacturing process is optimized to ensure consistency and quality control, so you can rest assured that each fan will function to the best of its abilities. Additionally, our team of experts is always on hand to offer personalized recommendations, technical assistance, and quick turnaround times.

Our 40x40x28mm-2 DC blower fan is made with energy-efficient components and is designed to be long-lasting, ensuring that your investment lasts for years to come. At our company, we take the time to listen to our clients' needs and provide tailored solutions that meet their individual requirements.

In summary, if you're looking for an efficient, reliable, and durable cooling solution for your applications, our 40x40x28mm-2 DC blower fan is an excellent choice. At our company, we are dedicated to providing the best possible service and products to our clients. As a trusted DC cooling fan manufacturer in China, we guarantee customer satisfaction, fast turnaround times, and exceptional technical support. Contact us today for more information on our range of products and services. solutions.
DC fan system is one of the best tools you can use to keep your electronics in good working order. HXHFAN is a professional cooling fan, producing top-grade DC cooling fans. HXHFAN DC fans have excellent heat dissipation performance and are widely used in any field. Available in a variety of speeds and voltages to suit all your requirements
This is a cooling DC fan with a 40x40x20mm-2 airflow system. We also offer a variety of models and voltages to suit all your needs ·

Model

Bearing

Rated Voltage

Startup Voltage

Current

Power

Speed

Air Flow

Static Pressure

Noise

Part NO.

Function

System

VDC

VDC

A

W

RPM

M

3

/min

CFM

mmH

2

O

INH

2

O

dBA

HDB0412HB-2

 

Ball

12

6.0

1.00

12.00

21000

0.65

22.89

56.06

2.21

63.9

HDB0412MB-2

 

6.0

0.75

9.00

19000

0.60

21.26

49.05

1.93

58.1

HDB0412LB-2

 

9.0

0.50

6.00

17000

0.53

18.78

39.02

1.54

55.8

HDB0424HB-2

 

Ball

24

18.0

0.80

19.20

21000

0.65

22.89

56.06

2.21

63.9

HDB0424MB-2

 

18.0

0.55

13.20

19000

0.60

21.26

49.05

1.93

58.1

HDB0424LB-2

 

18.0

0.30

7.20

17000

0.53

18.78

39.02

1.54

55.8
Application areas




● D

rone fan


●

 Sensor fan


●

 Laptop fan


●

Sweeper fan


●

Head mounted VR fan


●

 Air purifier fan


●

Electric forklift fan


●

 Air detector fan


● 

High speed camera fan


●

Power industry fan


●

Smart toilet fan


●

Refrigerator, air conditioning fan


●

Medical equipment fan


●

Automobile equipment cooling fan


●

​​Cooling solutions for all machines


●

​​​​​​Industrial equipment cooling fan


●

Server and storage cooling ventilation fans


●

Telecom equipment and telecom cabinet cooling fans


●

Factory Automation/Processing Machine Cooling Fans


● 

Sports equipment cooling fan


●

Treadmill cooling fan


●

Dehumidifier cooling fan


●

Healthcare Cooling Fan


●

Cooling fan


●

Commercial kitchen air cooler


●

3D printer cooling fan


●

Projector cooling fan


●

Copier cooling fan


●

Printer cooling fan


●

Coffee machine cooling fan


● 

Stage lighting cooling fan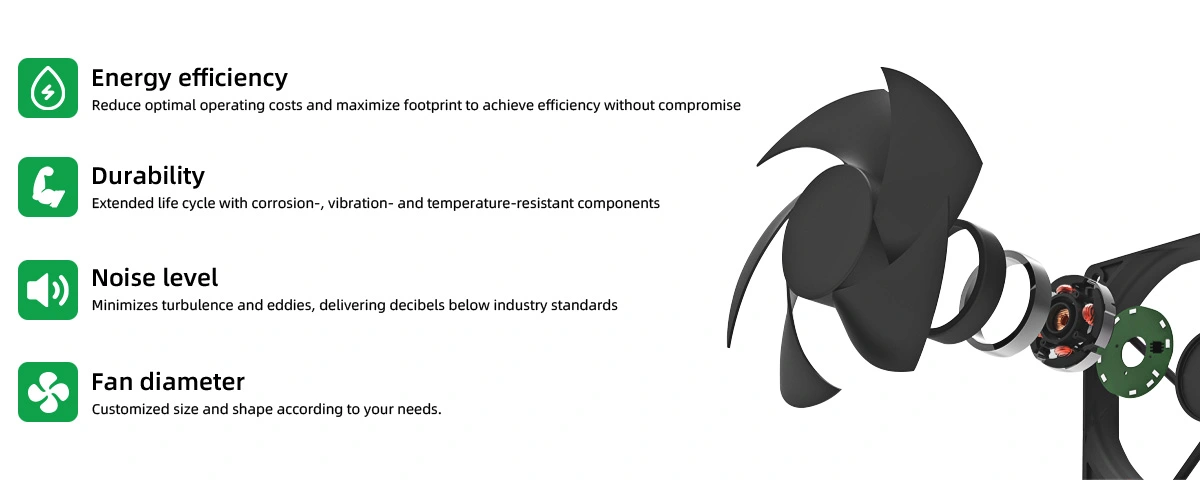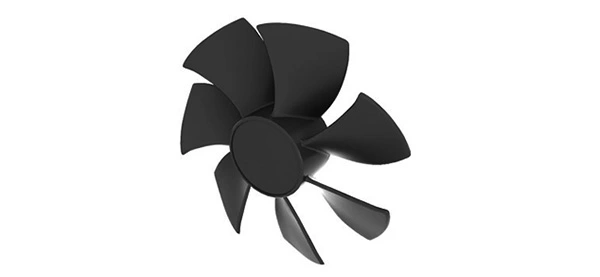 Select fan blades
Ingenious fan blade design and excellent material selectionkeep the cooling fan running stably.
longer product life
The windings of our fan motors are made 100% of copper. Use high-quality wires to extend the service life of each series of fans.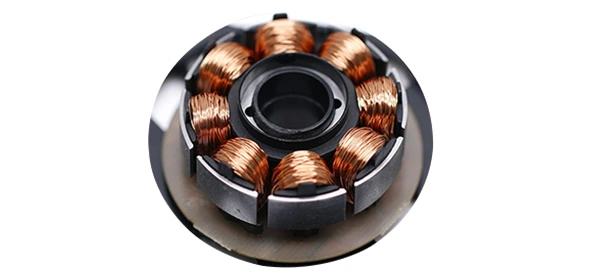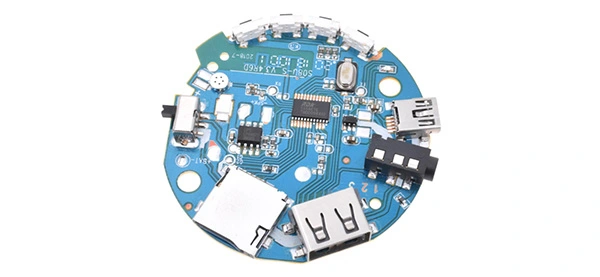 PCB
Environmental PBT Fireproof,Excellent Structure and LargeAirvilume.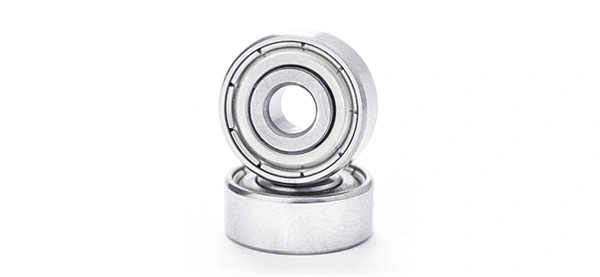 Ball Bearing
Super longservice life, super low noise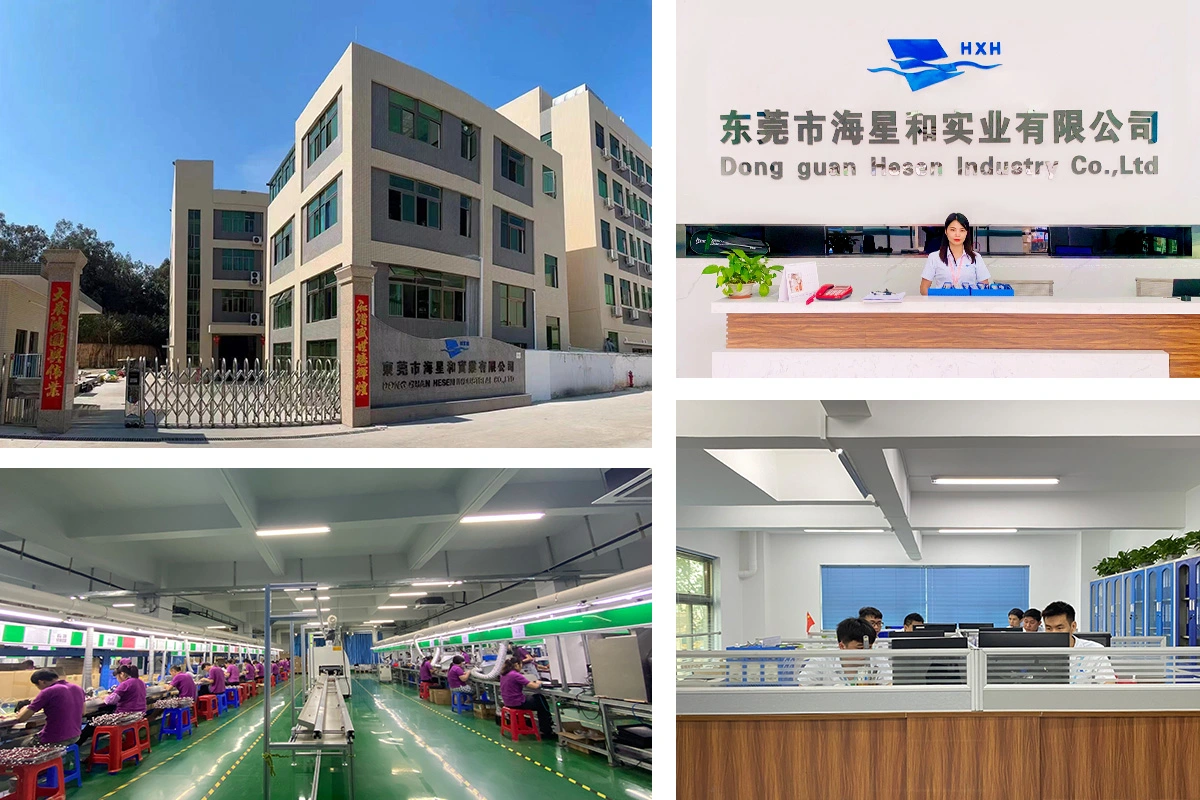 HXHFAN was established in Shenzhen, China in 2007 and is a comprehensive company dedicated to the research and development, production, sales, and related technology and services of cooling fans. HXHFAN is a leading manufacturer of cooling fan solutions, specializing in cooling systems. Maintain high standards in terms of quality.
We provide comprehensive cooling solutions. HXHFAN can also provide OEM/ODM services. DC cooling fans offer a variety of fan sizes, fan speeds, and voltages to meet your customized needs. The company has been focusing on the research and development, production, and sales of cooling fans, mainly producing DC/AC/EC fans, blowers, and fan covers.
HXHFAN has advanced and complete fully automated equipment, including: fully automatic winding machines, automatic air volume measurement systems, dynamic balancing machines, salt spray testing systems, noise testing systems, and other equipment. At the same time, the HXHFAN series products have obtained UL, TUV, CE, ROHS, REACH, and IP68 product certifications, and the factory has obtained IOS9001:2015 and IATE16949:2016 certifications.
HXHFAN has a passionate and elite engineering team. HXHFAN's products are widely used in fields such as network communication, medical equipment, environmental protection equipment, photovoltaic equipment, new energy equipment, automotive electronic equipment, industrial production equipment, smart home equipment, etc. We have a large number of distributors in various fields around the world. Our products are distributed around the world and have won a good reputation and trust. We expand our production costs to meet different needs, In 2011, we built our own factory and relocated from Shenzhen to Dongguan Qiaotou, with an area of 12000 square meters. Shenzhen also established an office.
After years of rapid development, HXHFAN has formed a complete quality management system. Until now, HXHFAN has a complete organizational structure, including the R&D department, engineering department, production department, quality department, procurement department, material department, administrative department, finance department, sales department, etc. HXHFAN has a strong R&D team and strong and fast production capacity.
Manufacturing Equipment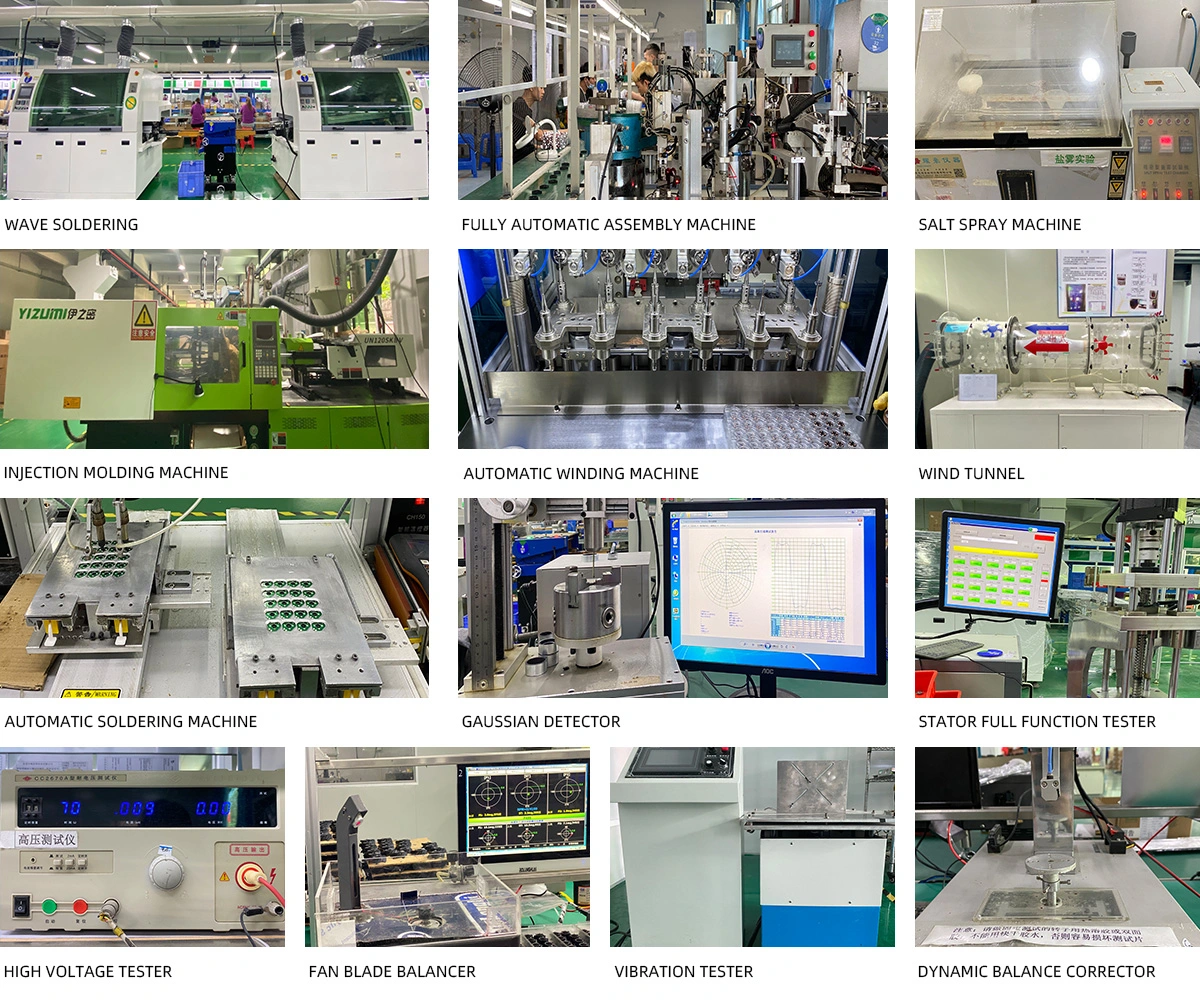 Our service
HXHFAN was established in 2007 and has more than 10 years of experience in the cooling fan industry. Our professional teams in mold and R&D departments can provide customers with technical advice and customized services.

 Quality Stability & Reliability
To ensure that high standard and reliable products are delivered to our customers,100% products inspections are conducted at the end of production line. Our main inspection equipment includes Semi-Anechoic Room which is one of the biggest sizes in the fan industry and background noise down to 10.0 dBA.
The air flow chamber that can be used for measuring air flow for any kind of fan. and measurement range up to 1,300 CFM.         

Short Production Time & Prompt Delivery
HXHFAN has invested more than US$1.8 million to upgrade production facilities and testing equipment. Our production line includes fully automatic winding machines, automatic air volume measurement systems, dynamic balancing machines, salt spray testing systems, noise testing systems and other equipment.
Most importantly, up to 10 assembly lines can shorten production time that usually takes about 3 to 5 weeks.

 Patent certification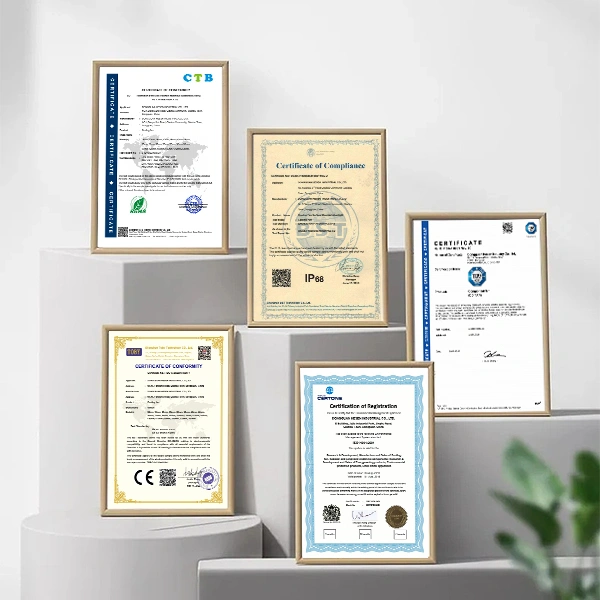 1.HXHFAN complies with global standards and has passed ISO 9001:2015 and IATE16949:2016 quality system certification.

2. All our products have obtained UL, TUV, CE, ROHS, REACH, and IP68 product certifications.
Trade show
FAQS
1.What is fan cooling?
A cooling fan is a device used to dissipate heat and maintain the temperature of electronic devices at a reliable and safe level. Its working principle is based on the principle of forced convection, which accelerates heat dissipation by generating air flow. In modern technological applications, cooling fans are indispensable, and their functions can effectively ensure the normal operation of electronic devices.
2.How does the cooling fan work?
The cooling fan uses forced air cooling technology. Its principle is to quickly dissipate a large amount of heat inside the radiator through external air flow to maintain a low temperature inside the device. The cooling fan draws a large amount of air into the radiator through continuous rotation, transfers heat through thermal conductivity, and then quickly discharges the heat out of the device to ensure the normal operation of the device.
3.Which industries are cooling fans used in?
Cooling fans are widely used in modern industry. In the field of industrial equipment, radiators are used in a variety of applications, including electronics, power grids, power tools, machinery, general electrical equipment, automobiles, and railway transportation. Whether in large power stations or aerospace factories, cooling equipment plays a vital role, playing a key role in stabilizing equipment temperature, maintaining equipment functions, and achieving smooth lines. At the same time, the application of cooling fans has also been widely promoted in other industries, including construction and environmental protection engineering, medical equipment, and sports equipment.
For different needs and occasions, cooling fans also have unique designs. You can choose cooling fans of different models, materials, sizes and powers according to your business needs.
4.How to choose a good quality cooling fan?
For how to choose a high-quality cooling fan, we think the following aspects need to be considered:
First of all, when choosing a cooling fan, you should check the quality certification of the product. Generally speaking, fans with certification are more up to quality standards and will provide more reliable performance and a longer lifespan.
Secondly, you need to pay attention to the material and manufacturing process of the cooling fan. High-quality materials and advanced manufacturing processes provide lower noise and higher efficiency, while also helping to increase the fan's durability.
The third point is that when choosing a cooling fan, you should also consider the specifications and applicable scope of the fan. You must ensure that the specifications and dimensions of the fan you choose match the computer or other device you are using to ensure that it provides optimal cooling.
Finally, we recommend purchasing products from well-known brands when choosing a cooling fan. This ensures that the product you purchase has positive customer feedback and a high reputation, as well as better after-sales support and service guarantee.
5.What are the key components of the cooling fan?
First of all, the motor of the cooling fan is one of its core components, which can provide the power and speed required for the fan to rotate. Secondly, as another key component of the cooling fan, the blade can quickly and effectively remove heat and improve the cooling efficiency of the cooling fan to the extreme.
In addition, the cooling fan also involves some other key components, such as power cords, bearings, connectors and control chips, etc. The selection and quality of these components also have a non-negligible impact on the working effect and stability of the cooling fan.
6.What are the structures of cooling fan motors?
A typical fan consists of an impeller, casing, main shaft, bearings and shaft seal.
7.What is the difference between cooling fan balls and oil?
Cooling fans are divided into two types: ball and oil. Ball cooling fans use precision ball bearings and have the advantages of high efficiency, low noise, and long life. They are widely used in the field of cooling of electronic equipment. The oil-containing cooling fan uses built-in oil lubrication in the bearing, which can effectively reduce the fan speed and noise generated, and is suitable for some occasions with high noise requirements.
8.What is the difference between products with a cooling fan installed and products without a cooling fan?
Installing a cooling fan can significantly improve the heat generation performance of the product and avoid damage to the device due to overheating. In addition, the cooling fan can promote the operating efficiency of the product and ensure the stability and reliability of the device.
In contrast, not installing a cooling fan will cause excessive heating of the product, which may affect the performance of the device. This will not only increase the failure rate of the equipment, but also shorten the service life of the equipment.
9. What is the life expectancy of the fan?
We publish the life expectancy of all fans. This is expressed in terms of L10 life. L10 refers to the time when 90% of the ventilation equipment is still operating in a large population.
10. What is fan law?
Fan laws are a series of mathematical relationships that allow new operating characteristics to be calculated based on known system conditions.
11. What is the definition of voltage range?
Voltage range refers to the maximum and minimum voltage that can be applied to the wind turbine for reliable operation.
12.What are the different types of cooling fans?
A. Axial fans: These fans are the most common type and are known for their compact size and low cost. They move air parallel to the axis of rotation and are ideal for low-pressure environments where high airflow is required.
B. Centrifugal fan: Unlike axial fans, centrifugal fans produce airflow perpendicular to the axis of rotation. They are able to generate high-pressure airflow more efficiently and are therefore suitable for equipment requiring intense cooling.
C. Blower: The blower is characterized by its unique wheel and housing design. They generate higher static pressures and are ideal for cooling electronic components that are tightly packed into a limited area.
13. What is IP rating?
IP rating is an international standard for rating motors against the effects of dust.
14. How often should cooling fans be cleaned and maintained?
Cleaning and maintaining your cooling fan is critical to its longevity and optimal performance. The frequency may vary depending on the environment and intensity of use, but as a general guideline, fans should be cleaned at least twice a year.
15. How is fan life defined?
The air delivery industry generally uses two terms to evaluate fan life:
L10 life of bearings and MTBF of electronic components. L10 life is defined as the number of hours in operation that 10% of fans are expected to experience bearing failure. This number is obtained using fan life test data and Weibull function statistical analysis to obtain failure distribution predictions. Bearings often fail due to lubricant degradation over time, which is greatly affected by the temperature in which the fan operates. This is why bearing L10 life figures are always given at specific ambient temperatures.
MTBF (mean time between failures) predictions are based on an assumed constant failure rate over the lifetime of electronic components such as resistors, capacitors and semiconductors. These predictions are typically based on MIL-HDBK-217 or Bellcore TR-332. Sometimes there are requirements for MTBF for the entire blower assembly. However, since mechanical or electromechanical components such as bearings and motors do not have a constant failure rate over time, this is not a valid calculation.
16.Can the cooling fan be used for other purposes?
Yes, the cooling fan does more than its primary function of temperature regulation. Some additional uses include:
A. Ventilation of Confined Spaces: Cooling fans can improve airflow in enclosed areas where fresh air circulation is limited.
B. Drying wet surfaces: Fans can help speed up the drying process of wet carpets, floors, or paintings by increasing air circulation.
C. Air Purification: By installing filters, fans can enhance their ability to remove pollutants, allergens, and dust particles from the air.
D. Personal Cooling: USB powered mini fans are popular among individuals looking for instant personal cooling, especially during the hot summer months.
17.What is a sleeve bearing fan?
Sleeve bearings are bearings that contain oil or lubricant in the friction contact surface when the fan rotates. The frictional contact between the sleeve bearing and the shaft is face friction. Surface friction creates higher noise levels and temperatures. The higher the temperature generated by friction, the greater the possibility of oil leakage. This can cause the bearing contact to become rough and dry, causing oil leakage after a period of time. In addition, uneven contact often leads to high temperatures, abnormal noise, and thus fan failure. The life of a sleeve bearing fan is about 20K to 30K hours, which is 1/2 the life of a ball bearing fan.
18.What is a ball bearing fan?
For ball bearing fans, there are multiple tiny steel balls surrounding the cylinder. When the fan spins, the ball spins too. Compared with sleeve bearings, it is point friction and the friction force is smaller. There are no oil leakage issues so the service life is long, typically 40K to 50K hours for two ball bearing fans and 30K to 40K hours for 1 ball/1 sleeve fan (C).
19.What is a hydraulic bearing?
Bearing type - Originally, the spindle motor used ball bearings, but due to cost considerations, it was later changed to sleeve bearings and hydraulic bearings. The following table is a comparison of three different types of bearings.
For ball bearings, due to processing accuracy and external pressure, rolling irregularity is greater and the material is also harder. When the motor rotates at high speed, resonance is more likely to occur.
Sleeve bearings are made of sintered metal powder, and lubricants are stored in the gaps of metal parts. Friction is face-to-face. Compared to ball bearings, the material is softer. As the speed increases, the gap between the shaft and the bearing will increase. Meanwhile, due to the sealing effect, the lubrication of sleeve bearings will also be reduced, thereby shortening their lifespan.
For hydraulic bearings, the shaft and bearings will be separated by a hydraulic oil film to maintain lubrication. If the speed is too slow, the lubrication effect will not be significant. It requires a certain operating range. Due to the anti vibration effect of water oil film, it can reduce vibration. The material is harder than sleeve bearings.
The working principle of fluid bearings - Based on test results, it is evident that fluid bearings can achieve stability similar to ball bearings. For example. That is to say, hydraulic bearings have met the long-life requirements of computer systems, telecommunications, measurement, and medical equipment. Compared to ball bearings, hydraulic bearings are more competitive due to their low noise and cost.
Sintered fluid bearings: The progress in fluid bearing processing benefits from the development of sintering technology. Under high-pressure conditions, solid metal powder is made into a certain shape and sintered at high temperature. Through the processing process, many small holes will be formed between metal powders. The total cubic content of the hole is approximately 15-30% of the bearing itself. In addition, lubricant is filled into the hole through a vacuum process. In addition, there is a circulating oil storage tank design on the bearing to ensure the continuous operation of the lubricating oil.
Even if the fan does not rotate, the special hydraulic bearing design can ensure lubrication. Even at the beginning of startup, the shaft will not dry out. When the fan is stationary, capillary phenomenon will generate a lubricating film between the shaft and bearings, preventing lubricant leakage. When the fan starts to rotate, a small pressure difference will generate water waves between the gap between the shaft and the bearing. The rotation of the shaft directs lubricating oil to circulate around the bearings. The water waves of hydraulic bearings will be generated at the narrowest gap between the shaft and the bearing (where the maximum friction is generated). Ensure that the shaft and bearings do not come into contact.
At the narrowest gap between the shaft and the bearing, the lubricant pressure is the highest, and the pressure fills the hole between the metal powder and circulates the lubricant. At the same time, lubricating oil will also flow from lower pressure areas to higher pressure areas (where lubricating oil is needed) to maintain the balance of the lubricating oil. This recycling will maintain a certain degree of stability.
20. How to reduce noise?
1. System Impedance - Higher airflow will generate higher noise levels. Similarly, the higher the system impedance generated by the system, the higher the airflow required to achieve cooling effect. That is to say, users need to reduce the system impedance as much as possible to minimize airflow noise.
2. Air flow disturbance - Turbulent air generated by obstacles in the airflow path can increase system noise. Therefore, users must avoid any obstacles in critical entry and exit areas as much as possible.
3. Fan Speed - As you know, high-speed fans produce greater noise compared to low-speed fans. Users should try to choose fans with lower speeds.
4. Fan size - When generating the same airflow, larger fans produce significantly lower noise levels than smaller fans. If space allows, users should try to use larger and lower speed fans.
5. Temperature rise - The airflow is inversely proportional to the temperature rise allowed by the system. Minor changes in allowable temperature rise will result in significant changes in airflow requirements. If there is a slight compromise on the limit of allowable temperature rise, the required air flow rate will be greatly reduced. This will result in a significant reduction in noise levels.
6. Vibration and Resonance - We recommend using some soft and elastic isolators to avoid vibration transmission.
7. Voltage - The higher voltage applied to the fan; The higher the rotational speed, the greater the vibration generated, and correspondingly, a higher level of noise will be generated.
8. Fan Design - Users must choose a reliable fan to avoid high noise caused by improper mechanical and electrical design of the fan.