How to Choose the Best DC Fan for Your Needs
HXHFAN Team | 2023-08-17
DC fans

are vital components in providing efficient airflow and cooling in applications ranging from computer systems to industrial machinery. With the variety of options available, choosing the right DC fan can be a daunting task. In this blog, we'll take a deep dive into the key factors to consider when selecting a

DC fan

to help you make an informed decision that best suits your needs.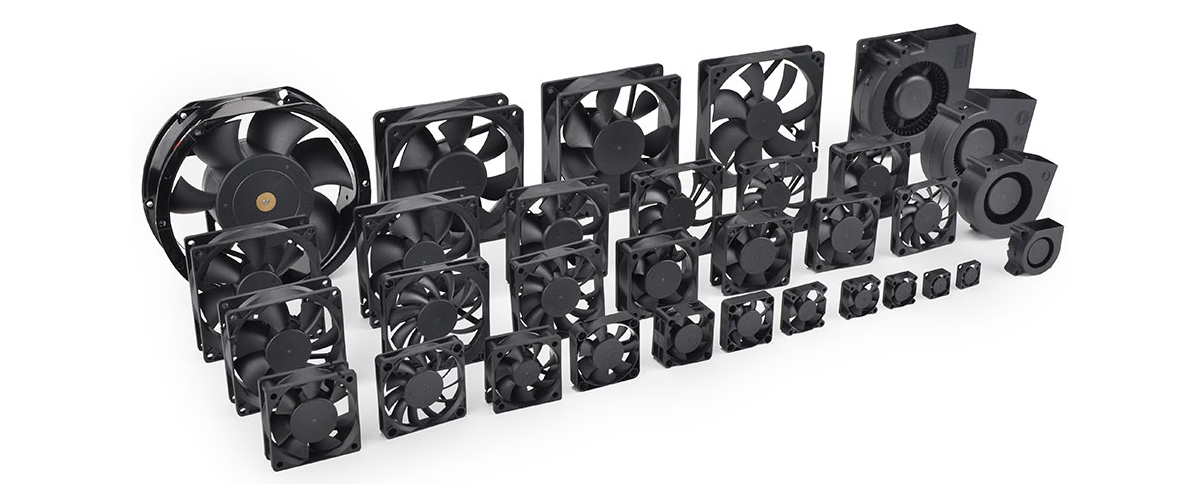 1. Application and heat dissipation requirements
Before diving into the details, it is critical to determine the purpose and cooling requirements of the application. Whether you need to cool a computer processor or a large industrial installation, knowing your specific needs will greatly narrow your options.
2. Fan size and mounting options
DC fans

come in a variety of sizes and are usually measured in millimeters (mm). The fan size should be compatible with the available installation space. It is important to consider fan diameter and thickness to ensure proper installation. Also, consider available mounting options such as screws or clips to ensure an easy and secure installation.
3. Airflow and static pressure
Two key performance metrics to consider when selecting a DC fan are airflow (measured in cubic feet per minute, or CFM) and static pressure (measured in mmH2O). Airflow represents the amount of air the fan can move, while static pressure represents the fan's ability to push air against resistance. Balancing these two factors is critical for effective cooling in an application.
Depending on the environment in which the DC fan is used, noise levels can be an important issue.  Fans with a higher RPM (revolutions per minute) generally produce more noise. However, advanced technologies such as fan blade design and motor mass can significantly reduce noise without compromising performance. If silence is a priority, look for low-noise DC fans.
DC fans are known for their energy efficiency compared to traditional AC fans. However, it is still necessary to consider the fan's power consumption, especially when running continuously or heavily. Look for fans that draw less power, usually expressed in watts (W), to reduce energy costs and minimize heat generation.
6. Fan life and reliability
Choosing a DC fan from a reputable manufacturer will ensure greater longevity and reliability. Consider factors such as fan bearing type (sleeve bearings for a cost-effective solution, ball bearings for extended life), MTTF (mean time to failure) and warranty coverage. These elements can give you an idea of ​​the fan's durability and overall
Selecting the correct

DC fan

requires comprehensive consideration of various factors such as usage, cooling requirements, size, airflow, noise level, power consumption and reliability. By prioritizing your specific needs and using this comprehensive guide as a reference, you can confidently select a DC fan that optimizes cooling efficiency while delivering long-lasting performance for your application. Remember, the right fan not only helps with temperature control, but also with the overall productivity and reliability of a machine or system.
Which areas require efficient cooling?
Axial Fans vs. Blowers – What's the Difference?