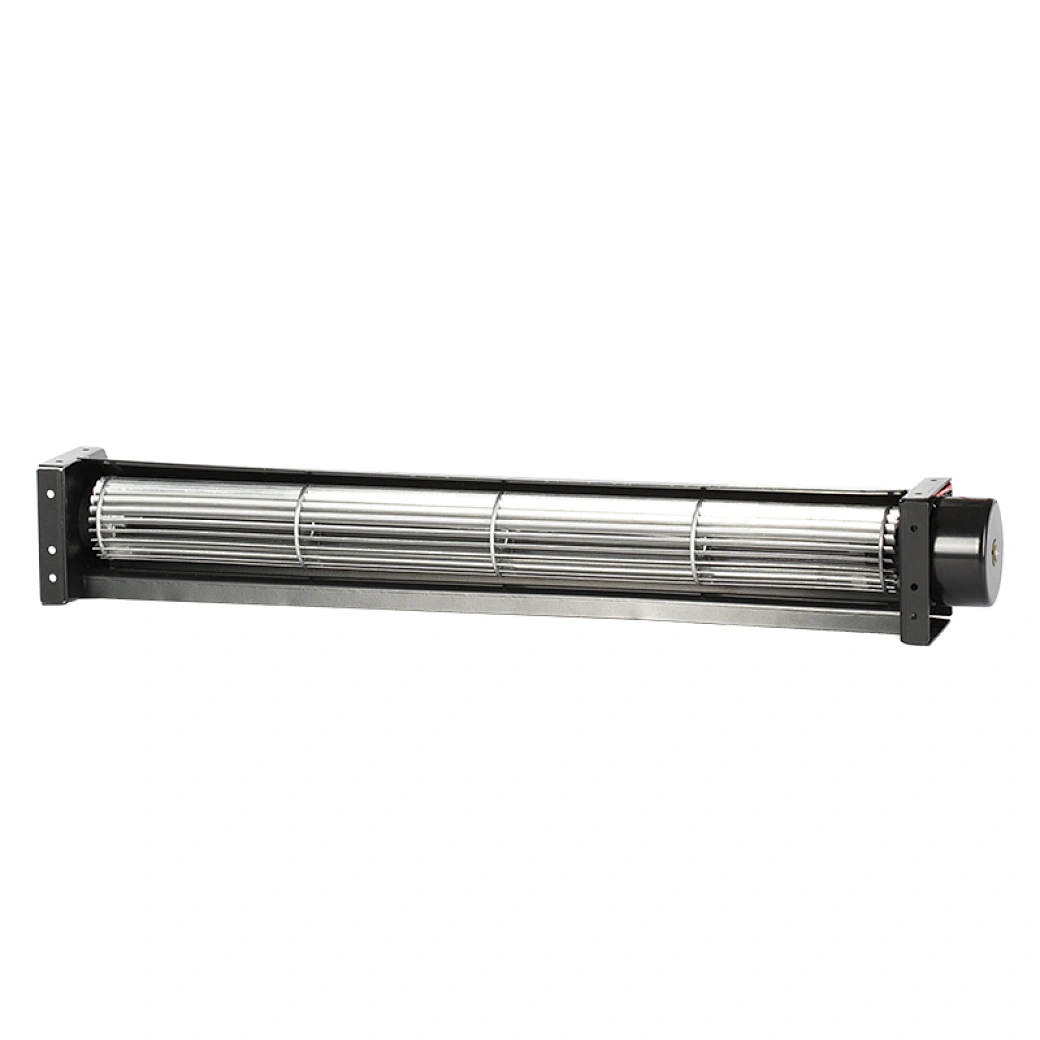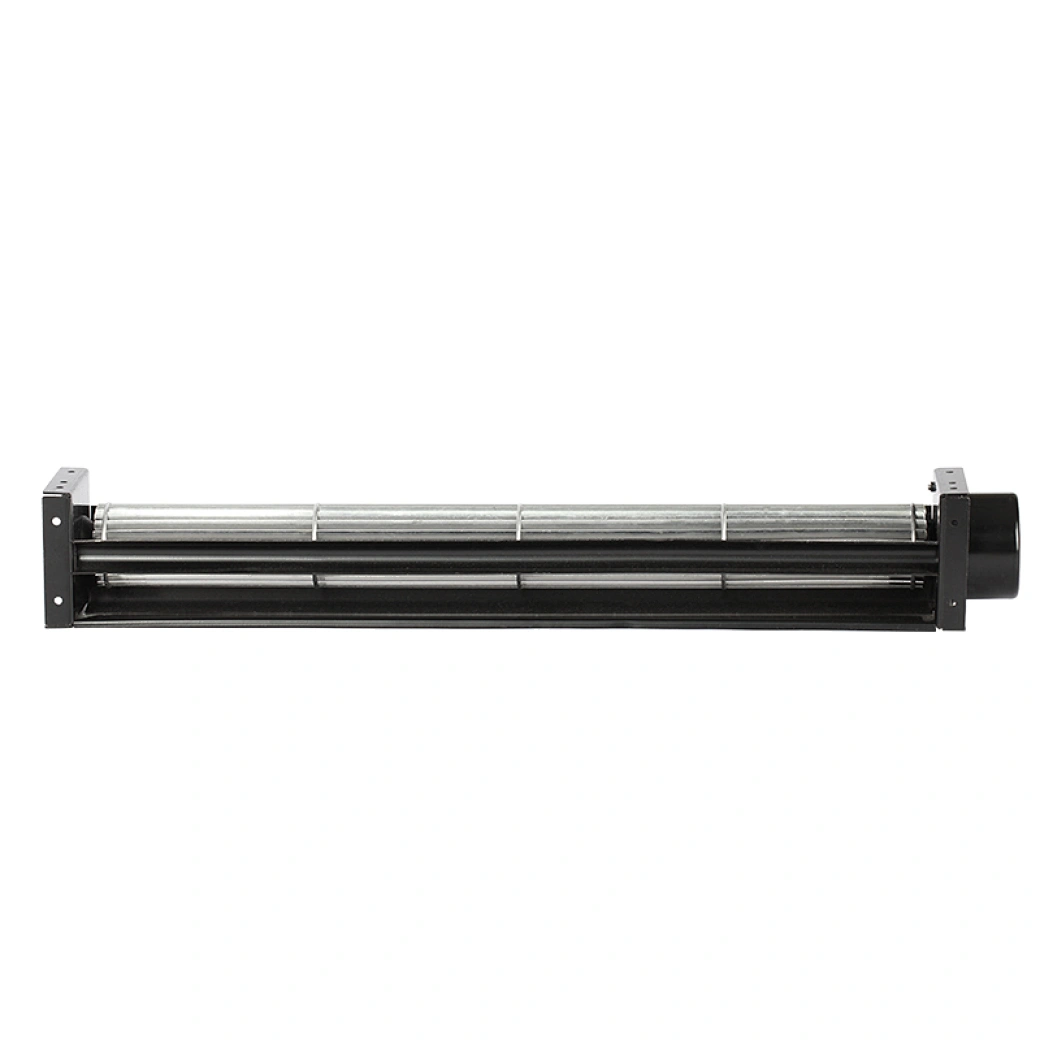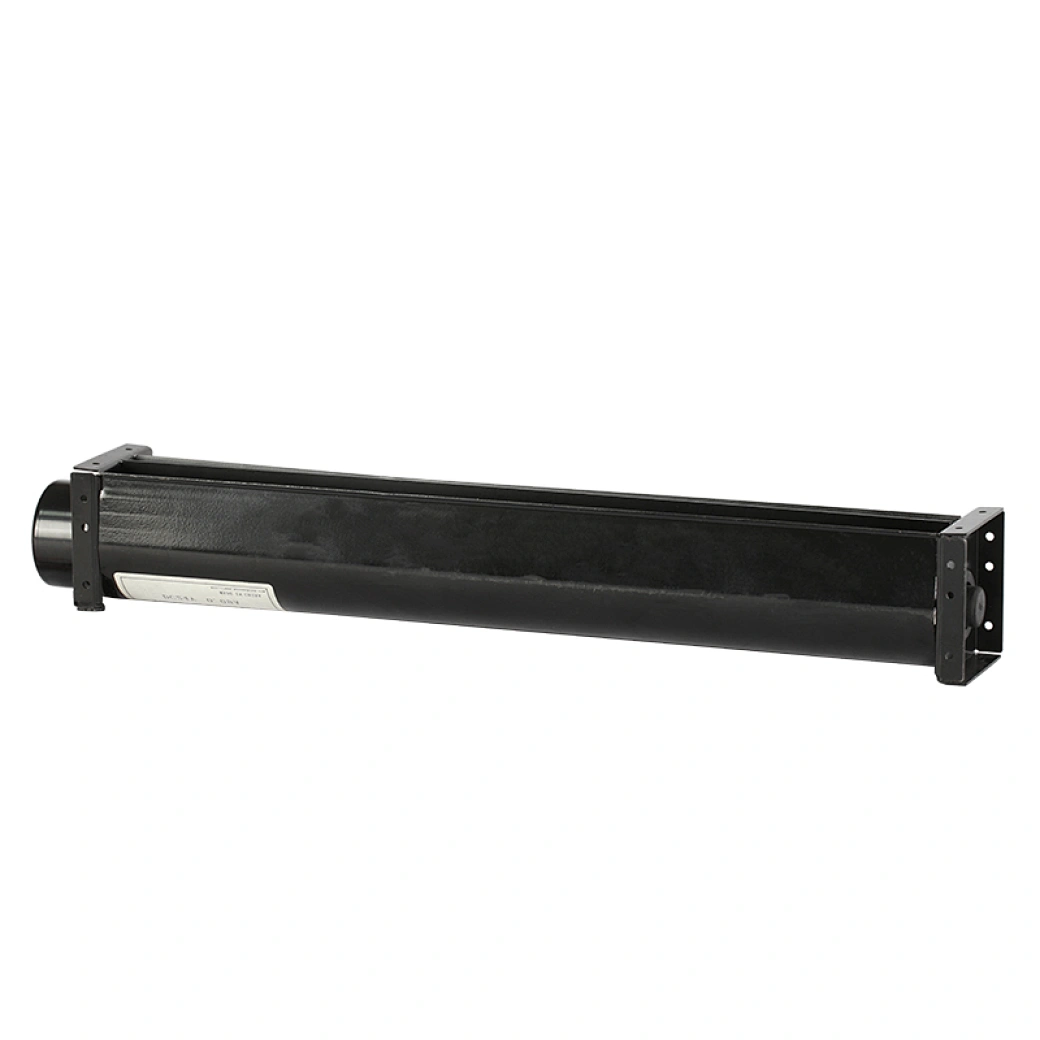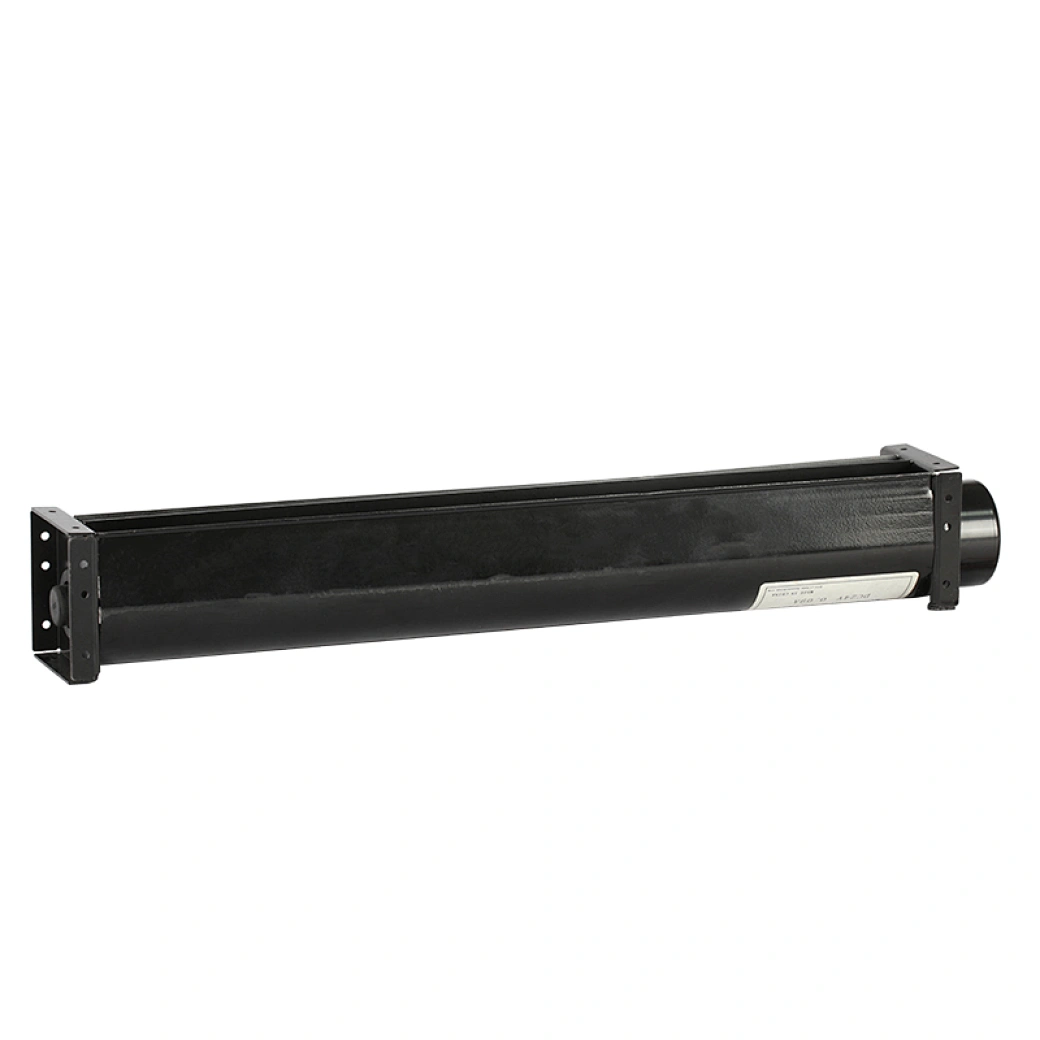 Model No: 40F SERIES DC FAN
Size: 40F
Material: Environmental protection and fire protection PBT UL 94V-0
Operating voltage: 12V 24V
Bearing structure: Ball bearing
Product life:70,000 hours
Output function:FG function RD function PWM function
Operating temperature: -10℃ ~70℃
Storage temperature:-40℃ ~75℃
If you're looking for a reliable and efficient DC cross flow fan, then the 040 SERIES from our DC cooling fan manufacturer in China may be the perfect solution for your needs. Our DC cross flow fans have been specially designed to help systems stay cool and running smoothly.

At our DC cooling fan manufacturing plant in China, we utilize advanced technology to produce high-quality fans that are built to last. The 040 SERIES incorporates features such as durable materials, low-noise operation, and efficient DC motors, making it an ideal choice for a wide range of industrial and commercial applications.

One of the key benefits of the 040 SERIES is its superior cooling ability. This fan is capable of delivering a high-flow rate with low air resistance, allowing it to effectively cool electronic components and other heat-generating equipment. This makes it an ideal solution for applications such as servers, computers, and other electronics that require optimal cooling performance.

In addition to its excellent cooling performance, the 040 SERIES is also designed to operate with minimal noise. This feature is especially important for environments where noise pollution is a concern, such as office spaces, medical facilities, and other settings where a quiet environment is required.

Another key advantage of our DC cooling fan manufacturer in China is that our products are highly customizable. We offer a range of customization options, including various sizes, voltage levels, and motor types, to ensure that our fans meet the unique needs of our customers.

When you choose our DC cooling fan manufacturer, you can be sure that you're getting a high-quality product that is built to last. Our fans are rigorously tested to ensure that they meet our stringent quality standards, and our team of experts is always on hand to provide support and guidance so you can get the most out of your investment.

So why not choose our DC cross flow fan model 040 SERIES for your cooling needs? With its superior cooling performance, low noise operation, and customizable options, it's the perfect solution for any industrial or commercial application. Choose our DC cooling fan manufacturer in China for reliable, efficient, and high-quality cooling solutions.

Model

Bearing

Size(mm)

Rated Voltage

Current

Power

Speed

Air Flow

Static Pressure

Noise

Part NO.

System

A

B

C

VDC

A

W

RPM 

M

3

/min

CFM

mmH

2

O

INH

2

O

dBA

HCB4012H090

Ball

98

108

134

12

0.20

2.40

3000

0.71

25

3.12

0.12

35.4

HCB4024H090

24

0.15

3.60

HCB4012H150

160

170

196

12

0.25

3.00

2600

1.05

37

2.74

0.11

35.4

HCB4024H150

24

0.20

4.80

HCB4012H190

198

208

234

12

0.30

3.60

2500

1.44

51

2.65

0.10

36.2

HCB4024H190

24

0.15

3.60

HCB4012H240

250

260

286

12

0.35

4.20

2500

2.09

74

2.63

0.10

40.3

HCB4024H240

24

0.25

6.00

HCB4012H290

300

310

356

12

0.55

6.60

2700

2.72

96

2.44

0.10

43.4

HCB4024H290

24

0.35

8.40

HCB4012H350

360

370

416

12

0.60

7.20

2600

2.97

105

2.33

0.09

44.2

HCB4024H350

24

0.40

9.60

HCB4012H420

420

430

460

12

0.45

5.40

2200

2.52

89

1.9

0.07

40.1

HCB4024H420

24

0.23

5.52
Application areas




● D

rone fan


●

 Sensor fan


●

 Laptop fan


●

Sweeper fan


●

Head mounted VR fan


●

 Air purifier fan


●

Electric forklift fan


●

 Air detector fan


● 

High speed camera fan


●

Power industry fan


●

Smart toilet fan


●

Refrigerator, air conditioning fan


●

Medical equipment fan


●

Automobile equipment cooling fan


●

​​Cooling solutions for all machines


●

​​​​​​Industrial equipment cooling fan


●

Server and storage cooling ventilation fans


●

Telecom equipment and telecom cabinet cooling fans


●

Factory Automation/Processing Machine Cooling Fans


● 

Sports equipment cooling fan


●

Treadmill cooling fan


●

Dehumidifier cooling fan


●

Healthcare Cooling Fan


●

Cooling fan


●

Commercial kitchen air cooler


●

3D printer cooling fan


●

Projector cooling fan


●

Copier cooling fan


●

Printer cooling fan


●

Coffee machine cooling fan


● 

Stage lighting cooling fan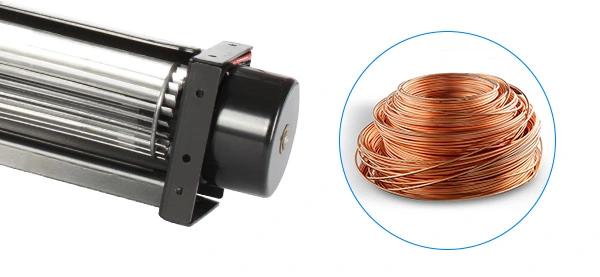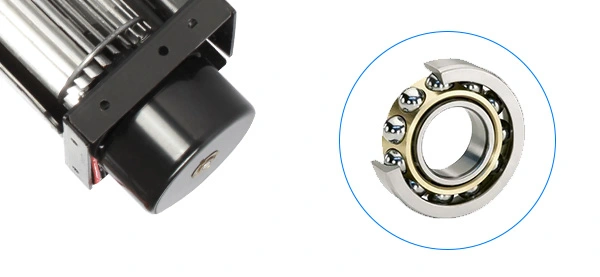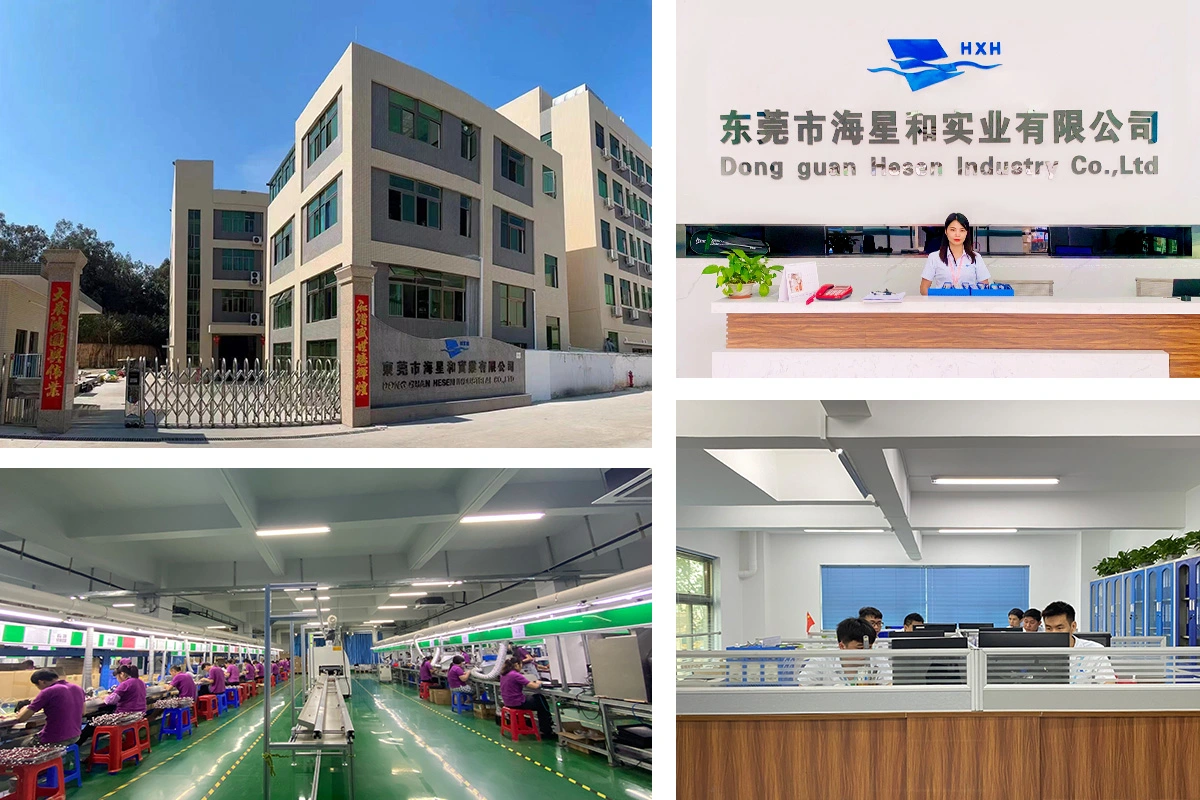 HXHFAN was established in Shenzhen, China in 2007 and is a comprehensive company dedicated to the research and development, production, sales, and related technology and services of cooling fans. HXHFAN is a leading manufacturer of cooling fan solutions, specializing in cooling systems. Maintain high standards in terms of quality.
We provide comprehensive cooling solutions. HXHFAN can also provide OEM/ODM services. DC cooling fans offer a variety of fan sizes, fan speeds, and voltages to meet your customized needs. The company has been focusing on the research and development, production, and sales of cooling fans, mainly producing DC/AC/EC fans, blowers, and fan covers.
HXHFAN has advanced and complete fully automated equipment, including: fully automatic winding machines, automatic air volume measurement systems, dynamic balancing machines, salt spray testing systems, noise testing systems, and other equipment. At the same time, the HXHFAN series products have obtained UL, TUV, CE, ROHS, REACH, and IP68 product certifications, and the factory has obtained IOS9001:2015 and IATE16949:2016 certifications.
HXHFAN has a passionate and elite engineering team. HXHFAN's products are widely used in fields such as network communication, medical equipment, environmental protection equipment, photovoltaic equipment, new energy equipment, automotive electronic equipment, industrial production equipment, smart home equipment, etc. We have a large number of distributors in various fields around the world. Our products are distributed around the world and have won a good reputation and trust. We expand our production costs to meet different needs, In 2011, we built our own factory and relocated from Shenzhen to Dongguan Qiaotou, with an area of 12000 square meters. Shenzhen also established an office.
After years of rapid development, HXHFAN has formed a complete quality management system. Until now, HXHFAN has a complete organizational structure, including the R&D department, engineering department, production department, quality department, procurement department, material department, administrative department, finance department, sales department, etc. HXHFAN has a strong R&D team and strong and fast production capacity.
Manufacturing Equipment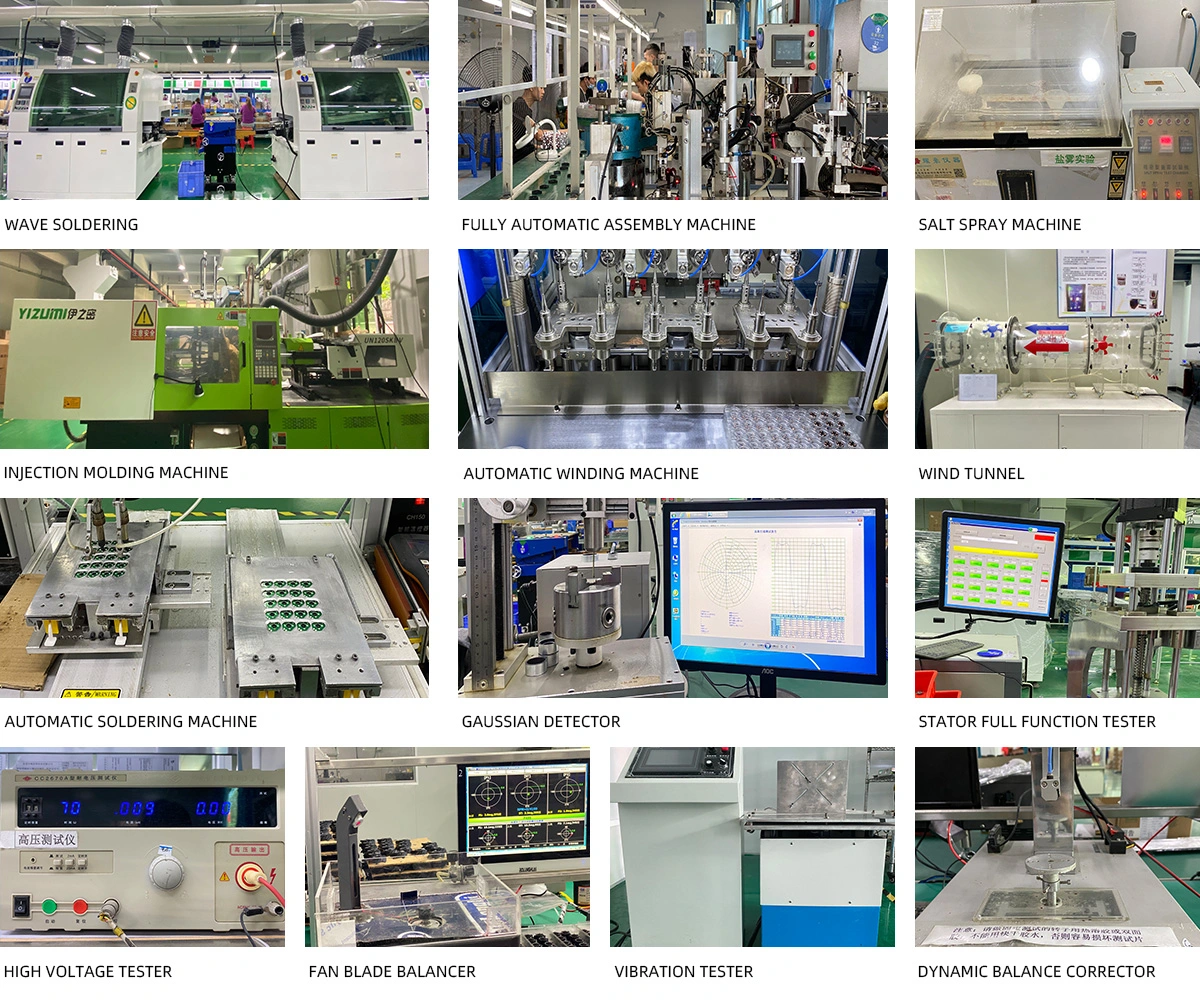 Our service
HXHFAN was established in 2007 and has more than 10 years of experience in the cooling fan industry. Our professional teams in mold and R&D departments can provide customers with technical advice and customized services.

 Quality Stability & Reliability
To ensure that high standard and reliable products are delivered to our customers,100% products inspections are conducted at the end of production line. Our main inspection equipment includes Semi-Anechoic Room which is one of the biggest sizes in the fan industry and background noise down to 10.0 dBA.
The air flow chamber that can be used for measuring air flow for any kind of fan. and measurement range up to 1,300 CFM.         

Short Production Time & Prompt Delivery
HXHFAN has invested more than US$1.8 million to upgrade production facilities and testing equipment. Our production line includes fully automatic winding machines, automatic air volume measurement systems, dynamic balancing machines, salt spray testing systems, noise testing systems and other equipment.
Most importantly, up to 10 assembly lines can shorten production time that usually takes about 3 to 5 weeks.

 Patent certification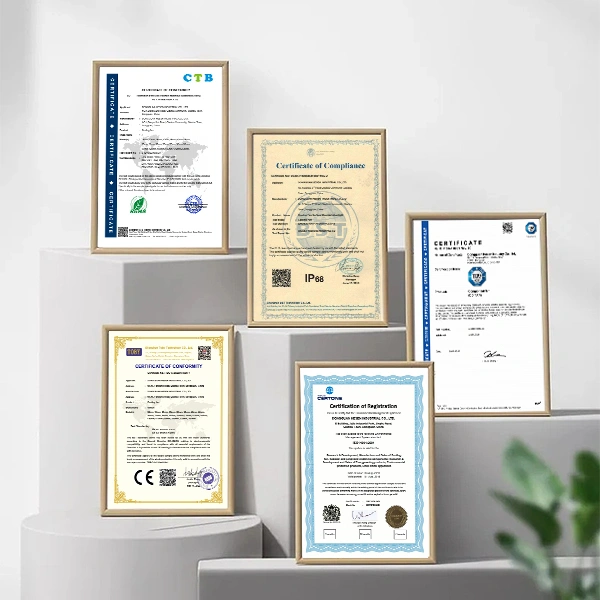 1.HXHFAN complies with global standards and has passed ISO 9001:2015 and IATE16949:2016 quality system certification.

2. All our products have obtained UL, TUV, CE, ROHS, REACH, and IP68 product certifications.
Trade show
1. What is a cross flow cooling fan?
Cross flow cooling fans, also known as tangential fans or blowers, are advanced cooling mechanisms widely used in a variety of electronic applications. As the name suggests, these fans work by creating a cross flow of air over the heat sink or radiator, thereby dissipating heat efficiently. Unlike traditional axial fans that primarily generate airflow parallel to the fan axis, crossflow fans blow air perpendicular to that axis, covering a wider area and providing even cooling.
2. How does a cross flow cooling fan work?
Cross-flow fans consist of a rotating impeller enclosed in a housing with an air inlet and exhaust port. The impeller is equipped with curved blades that draw air through the inlet and accelerate it tangentially across the cooling fins. The accelerated air then flows in a laminar flow across the surface of the heat sink, effectively transferring heat away from the electronic components. Finally, the heated air is discharged through the exhaust port, forming a continuous cooling cycle.
3. What are the advantages of cross-flow cooling fans?
a) Compact design: Cross flow fans are known for their compact size, making them ideal for applications where space is limited. Their slim profile allows them to be easily integrated into a variety of electronic devices while providing efficient cooling.
 b) Uniform cooling: The unique tangential airflow generated by the cross-flow fan ensures uniform cooling across the entire radiator. Unlike axial flow fans, which often cause temperature variations on the cooling surface, cross flow fans ensure consistent cooling, thereby improving the overall performance of electronic components.
 c) Versatility: These cooling fans offer multiple airflow options and are available in various sizes, making them extremely versatile. The adaptability of cross-flow fans allows them to be customized to specific cooling requirements, ensuring optimal cooling performance.
 d) Low Noise: Another noteworthy advantage of cross flow cooling fans is their relatively low noise emissions. Tangential airflow combined with advanced noise-reducing design elements results in quieter operation, making it suitable for applications where noise is a concern, such as home theater systems or office environments.
4. What applications can benefit from cross flow cooling fans?
Cross-flow cooling fans are widely used in various electronic devices, where efficient heat dissipation is crucial. Some noteworthy applications include:
PCs and Servers: These fans are typically used inside computer cases and server racks to cool central processing units (CPUs), graphics cards, and other heat-generating components.
Telecom equipment: Cross-flow fans play an important role in cooling network equipment such as routers, switches, modems, etc. to ensure stable and reliable operation.
Audiovisual equipment: Home theater systems, amplifiers and projectors often require cross-flow fans to manage the heat generated by power-hungry components to maintain optimal performance and longevity.
Industrial applications: A variety of industrial systems, including power supplies, control panels and motor drives, rely on cross-flow cooling fans for efficient thermal management, improving reliability and productivity.
5. How to choose a suitable cross-flow cooling fan?
When choosing the right cross-flow cooling fan for your application, there are several factors to consider:
a) Air volume and heat dissipation capacity: Determine the required air volume and heat dissipation capacity based on the specific heat dissipation requirements of your equipment. Consider factors such as power consumption, ambient temperature and heat generation to ensure optimal cooling efficiency.
b) Dimensions and Dimensions: Cross-flow fans come in a variety of sizes, so choose one that fits the available space without compromising cooling performance.
c) Noise level: Depending on the noise sensitivity of the application, select fans that operate at acceptable noise levels while still providing efficient cooling.
d) Quality and Reliability: Choose a reputable brand that offers high-quality cross-flow fans to ensure reliability, longevity and adequate customer support.
6: Can cross flow cooling fans be used in passive cooling devices?
While cross-flow fans are primarily designed for active cooling, they can also be adapted for use in passive cooling arrangements. By utilizing heat sinks and convection, cross-flow fans can increase the efficiency of passive cooling devices and reduce reliance on active cooling components such as heat pipes or fans.
 
7: Are there any precautions when installing a cross-flow cooling fan?
When installing a cross-flow cooling fan, the following factors should be considered:
1. Orientation and Direction: Proper alignment of the fan's airflow direction with the heat source is critical to ensuring maximum cooling efficiency. Improper installation may affect airflow, thereby affecting cooling effectiveness.
2. Cleaning and Maintenance: As with any cooling system, cross-flow fans should be cleaned and maintained regularly to prevent dust buildup that can reduce airflow and affect its performance.
3. Power Requirements and Controls: Understanding the power requirements of a cross-flow fan is critical to ensuring compatibility with the equipment it is intended to cool. In addition, combined with the fan speed control mechanism, cooling performance can be optimized according to different usage scenarios.