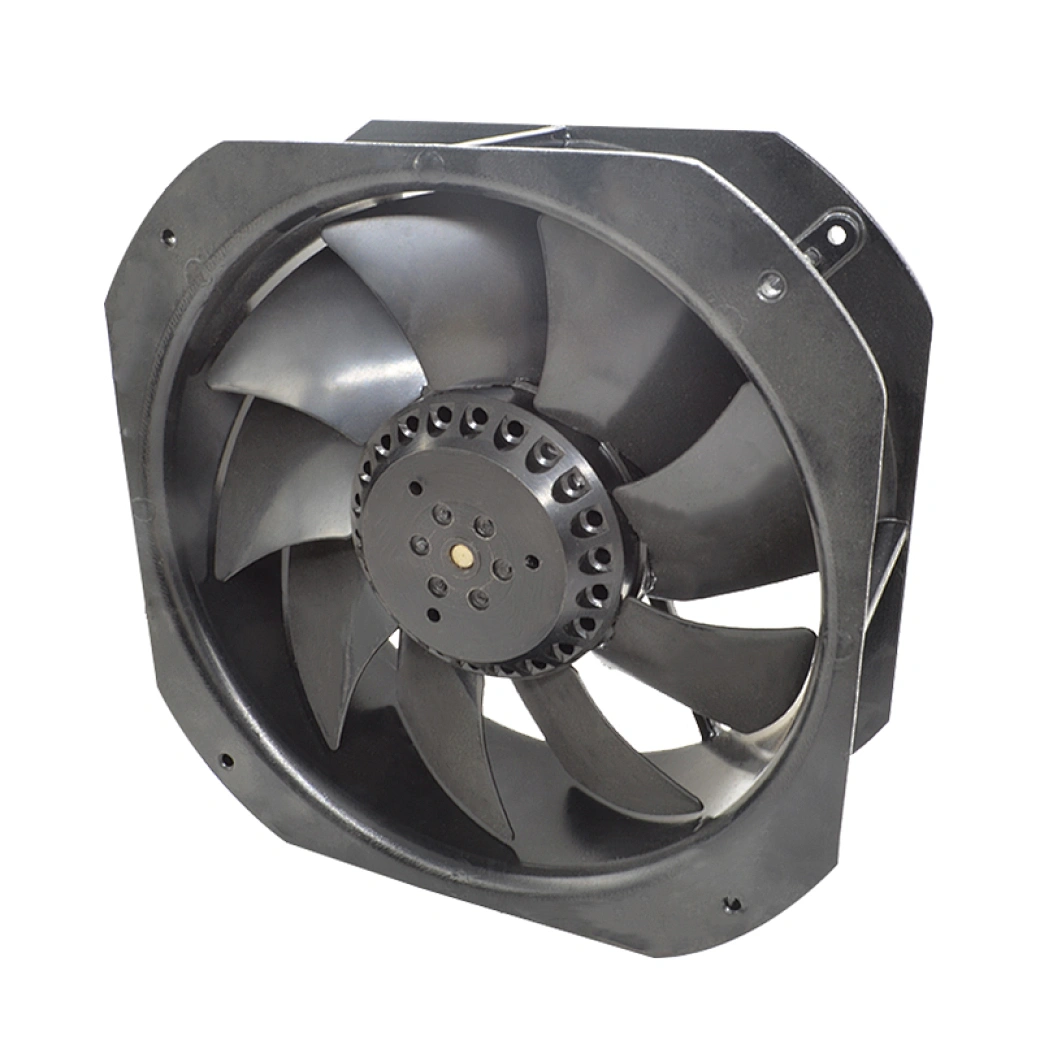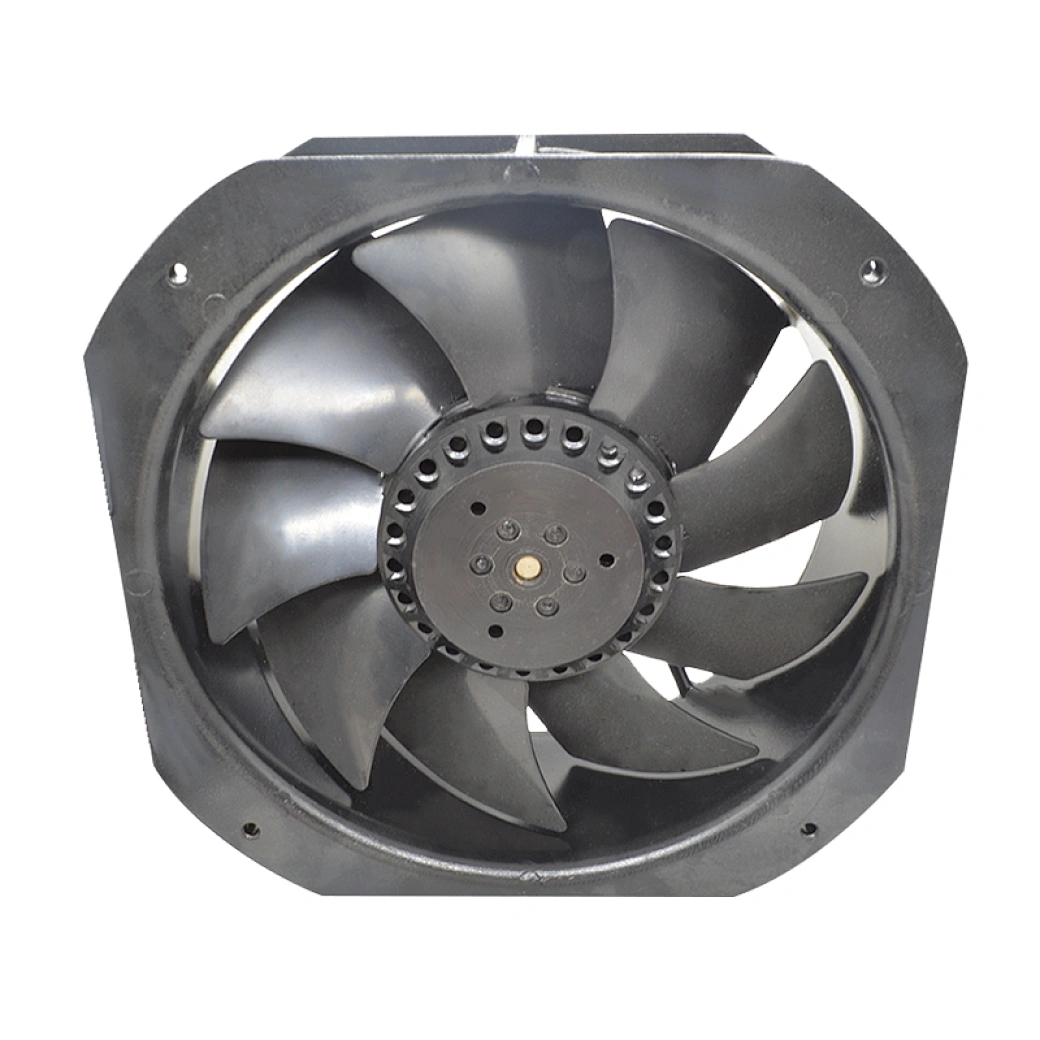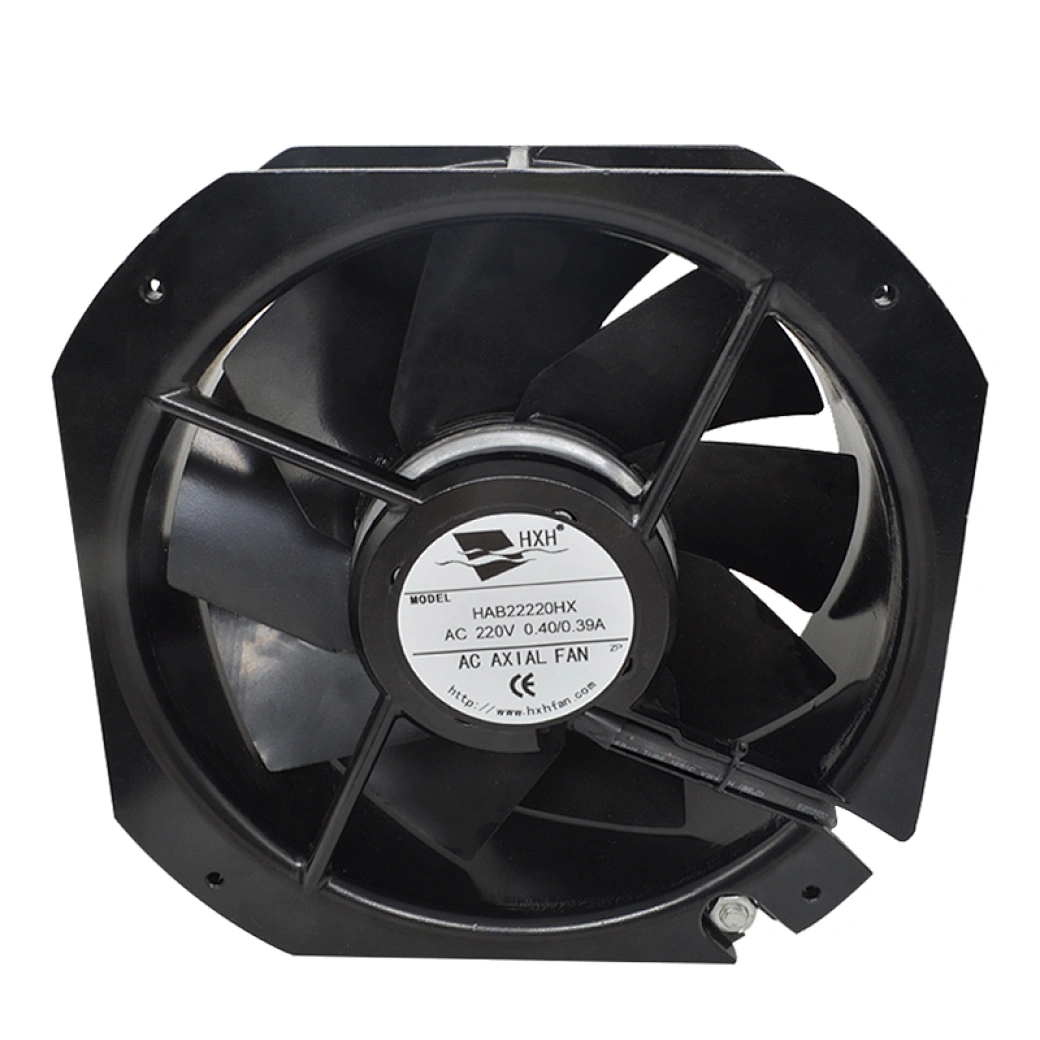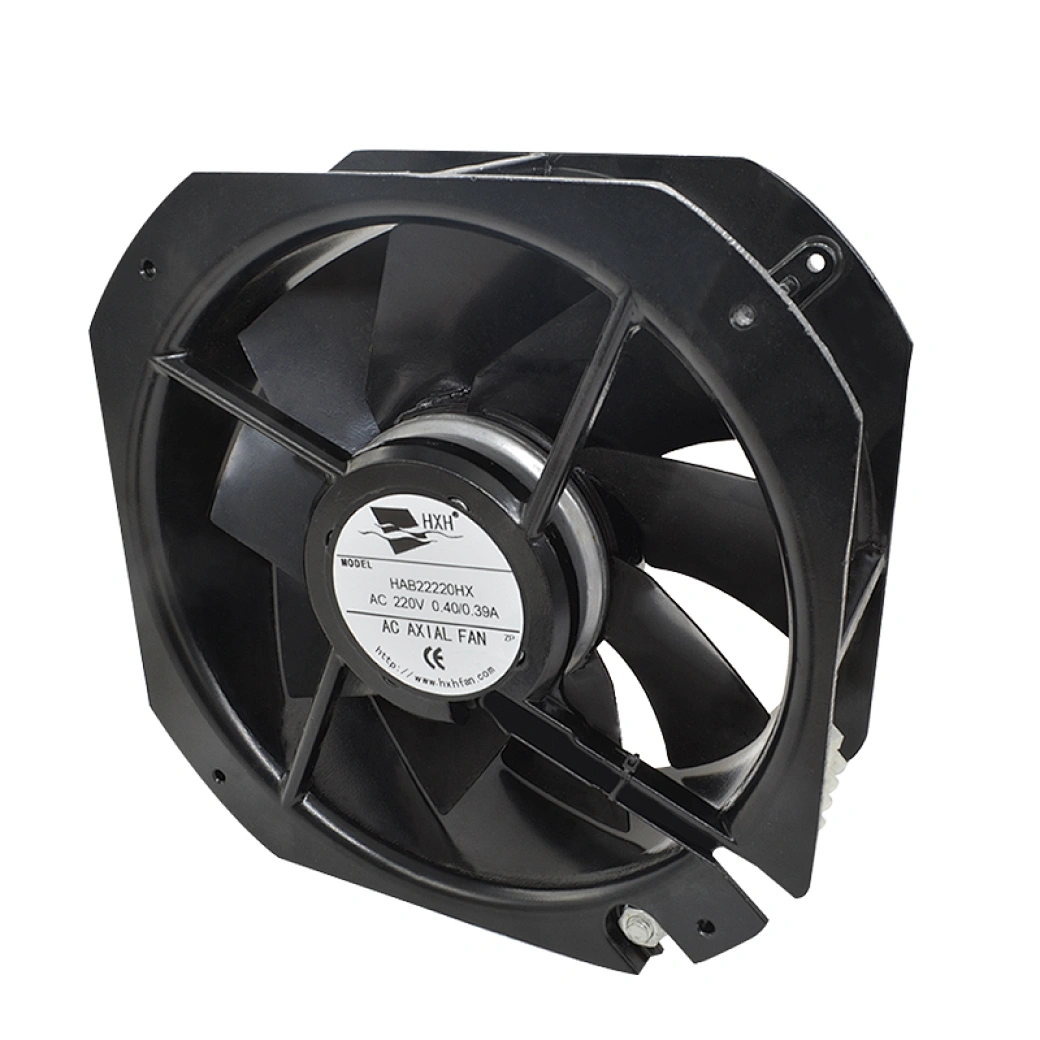 Model No: 225x225x80mm
Size: 225x225x80mm
Material: Environmental protection and fire protection PBT UL 94V-0
Operating voltage: 110V 220V
Bearing structure:Oil bearing, ball bearing
Product life:30,000 hours, 70,000 hours
Output function:FG function
Operating temperature: -10℃ ~70℃
Storage temperature:-40℃ ~75℃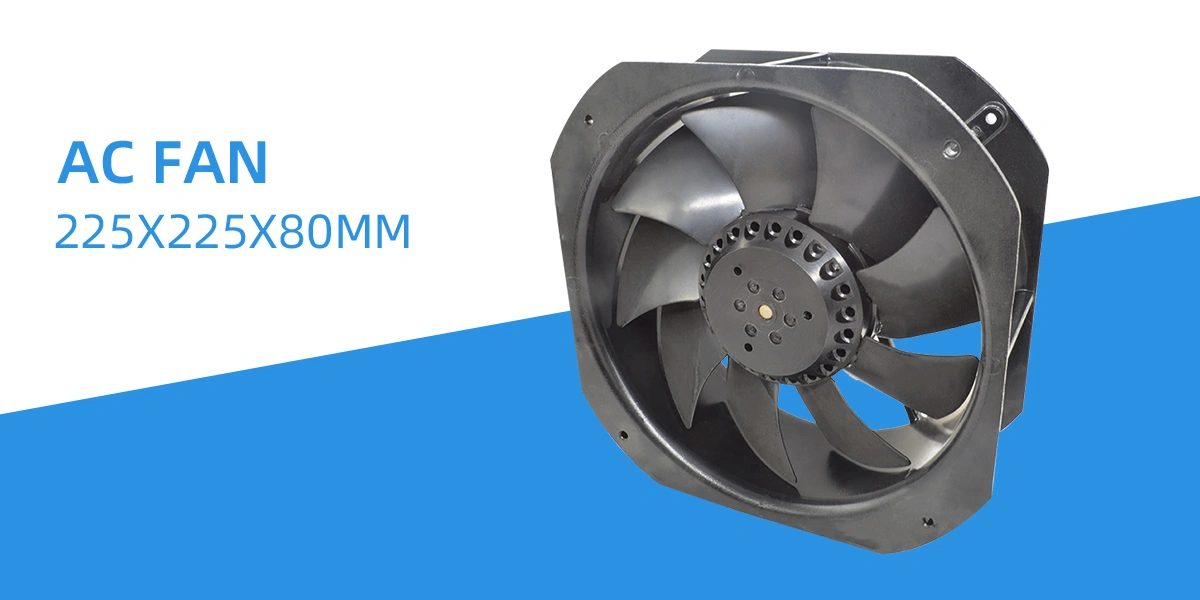 Welcome to our website and thank you for considering our DC cooling fans for your cooling needs. As a reliable DC cooling fan manufacturer in China, we take pride in offering high-quality products that cater to the diverse cooling requirements of our customers across different industries.

In this article, we will be focusing on one of our most popular products, the AC fan model 225x225x80mm. This fan is specifically designed to provide efficient and reliable cooling solutions for a variety of applications. Let's take a closer look at its features and capabilities.

Product Features:

The AC fan model 225x225x80mm is a powerful cooling solution with a wide range of features that cater to different cooling requirements. Here are some of its key features:

1. High-Quality Construction: Our fans are built using top-quality materials to ensure durability and long life. The 225x225x80mm AC fan is made using premium materials for maximum efficiency and performance.

2. Low Noise Level: The fan is designed to operate quietly and efficiently, ensuring minimum disturbance in the working environment.

3. Wide Range of Applications: Our AC fans are versatile and can be used in various applications, including home appliances, HVAC systems, machinery, generators, and industrial equipment.

4. High-Speed Operation: The fan can operate at extremely high speeds, providing efficient and effective cooling solutions for different industries.

5. Energy-Efficient: Our fans are designed to be eco-friendly and energy-efficient. They are built to consume less power while working harder to provide efficient cooling solutions.

Applications:

The AC fan model 225x225x80mm can be used in various applications, including:

1. Home Appliances: The fan can be used in refrigerators, air conditioners and other household appliances to provide efficient cooling solutions.

2. Industrial and Commercial Equipment: Our fans can be used in generators, machinery and other industrial equipment that require quality cooling solutions.

3. HVAC Systems: Our fans are ideal for use in heating, ventilation and air conditioning systems, providing efficient cooling solutions for commercial and residential buildings.

Why Choose Our DC Cooling Fans:

We are one of the best DC cooling fan manufacturers in China, with many years of experience in the industry. Here are some reasons why you should consider working with us:

1. High-Quality Products: Our fans are built to the highest quality standards, ensuring durability and long life. We use premium materials to construct our fans to ensure that they are of the highest quality.

2. Custom Solutions: We understand that different customers have different cooling requirements. We offer custom solutions to meet unique cooling needs.

3. Competitive Pricing: We offer our products at competitive prices, ensuring that all our customers get value for their money.

Conclusion:

In conclusion, the AC fan model 225x225x80mm is an excellent choice for any company looking to invest in reliable and efficient cooling solutions. Our DC cooling fan manufacturer prides itself on providing high-quality products at competitive prices.

We hope this article has provided you with the information you need to make an informed decision about the DC cooling fans that best suit your needs. Please feel free to reach out to us if you have any further questions or require custom solutions. Thank you for considering our products, and we look forward to working with you.

Model

Bearing

Rated Voltage

 Voltage Range

Freq.

Current

Speed

Air Flow

Static Pressure

Noise

Part NO.

Type

System

VAC

VAC

Hz

A

RPM

M

3

/min

CFM

mmH

2

O

INH

2

O

dBA

HAB22220HX

W/T

Ball

220

200-240

50/60

0.35

2600

17.0

600

18

0.71

61
Application areas




● D

rone fan


●

 Sensor fan


●

 Laptop fan


●

Sweeper fan


●

Head mounted VR fan


●

 Air purifier fan


●

Electric forklift fan


●

 Air detector fan


● 

High speed camera fan


●

Power industry fan


●

Smart toilet fan


●

Refrigerator, air conditioning fan


●

Medical equipment fan


●

Automobile equipment cooling fan


●

​​Cooling solutions for all machines


●

​​​​​​Industrial equipment cooling fan


●

Server and storage cooling ventilation fans


●

Telecom equipment and telecom cabinet cooling fans


●

Factory Automation/Processing Machine Cooling Fans


● 

Sports equipment cooling fan


●

Treadmill cooling fan


●

Dehumidifier cooling fan


●

Healthcare Cooling Fan


●

Cooling fan


●

Commercial kitchen air cooler


●

3D printer cooling fan


●

Projector cooling fan


●

Copier cooling fan


●

Printer cooling fan


●

Coffee machine cooling fan


● 

Stage lighting cooling fan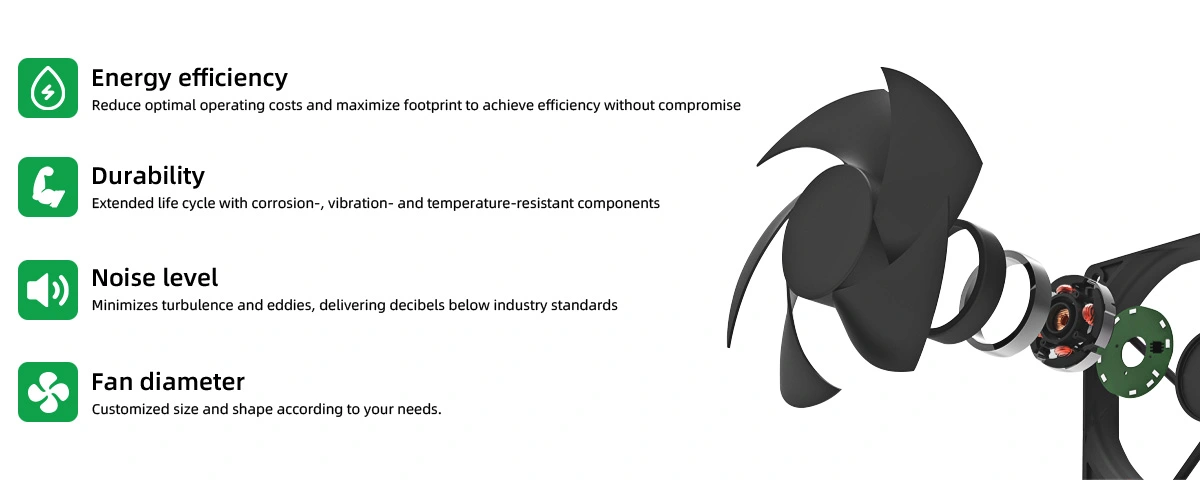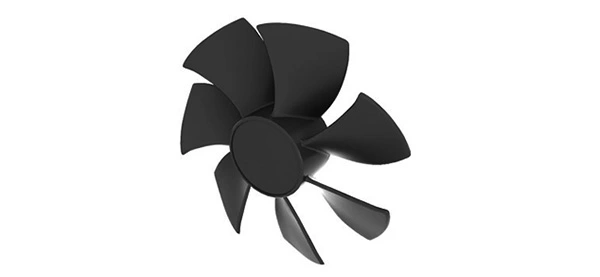 Select fan blades
Ingenious fan blade design and excellent material selectionkeep the cooling fan running stably.
longer product life
The windings of our fan motors are made 100% of copper. Use high-quality wires to extend the service life of each series of fans.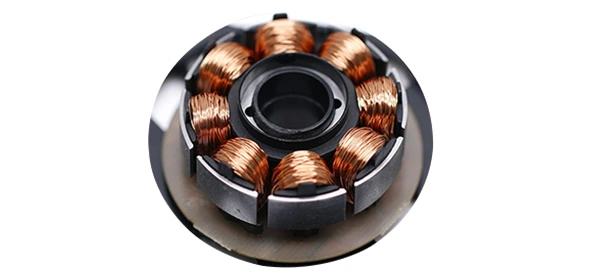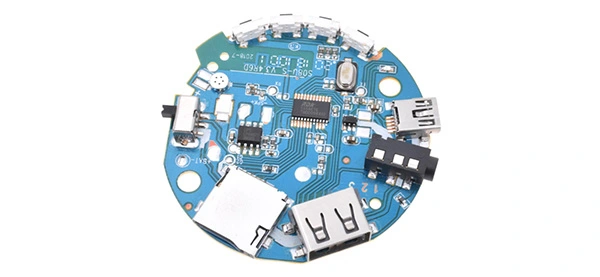 PCB
Environmental PBT Fireproof,Excellent Structure and LargeAirvilume.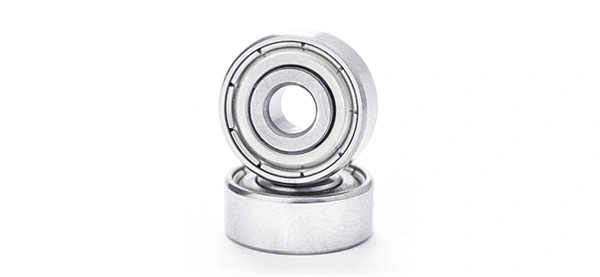 Ball Bearing
Super longservice life, super low noise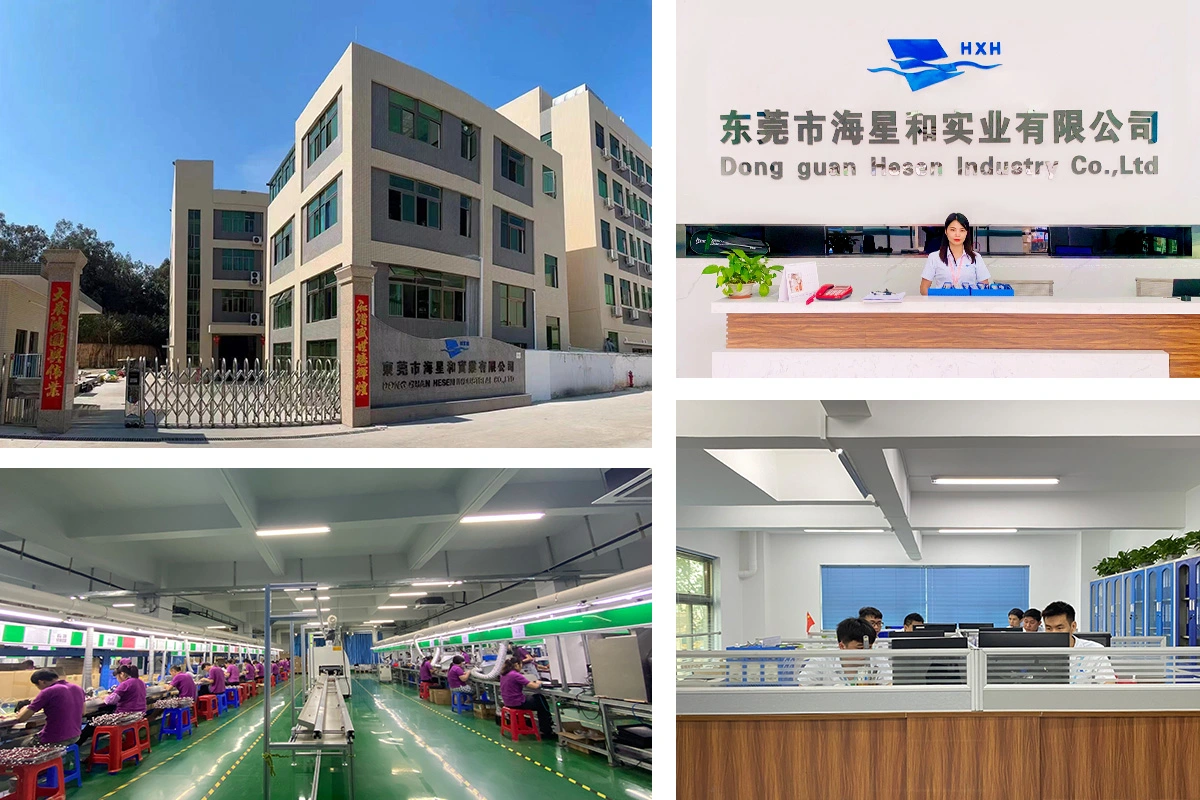 HXHFAN was established in Shenzhen, China in 2007 and is a comprehensive company dedicated to the research and development, production, sales, and related technology and services of cooling fans. HXHFAN is a leading manufacturer of cooling fan solutions, specializing in cooling systems. Maintain high standards in terms of quality.
We provide comprehensive cooling solutions. HXHFAN can also provide OEM/ODM services. DC cooling fans offer a variety of fan sizes, fan speeds, and voltages to meet your customized needs. The company has been focusing on the research and development, production, and sales of cooling fans, mainly producing DC/AC/EC fans, blowers, and fan covers.
HXHFAN has advanced and complete fully automated equipment, including: fully automatic winding machines, automatic air volume measurement systems, dynamic balancing machines, salt spray testing systems, noise testing systems, and other equipment. At the same time, the HXHFAN series products have obtained UL, TUV, CE, ROHS, REACH, and IP68 product certifications, and the factory has obtained IOS9001:2015 and IATE16949:2016 certifications.
HXHFAN has a passionate and elite engineering team. HXHFAN's products are widely used in fields such as network communication, medical equipment, environmental protection equipment, photovoltaic equipment, new energy equipment, automotive electronic equipment, industrial production equipment, smart home equipment, etc. We have a large number of distributors in various fields around the world. Our products are distributed around the world and have won a good reputation and trust. We expand our production costs to meet different needs, In 2011, we built our own factory and relocated from Shenzhen to Dongguan Qiaotou, with an area of 12000 square meters. Shenzhen also established an office.
After years of rapid development, HXHFAN has formed a complete quality management system. Until now, HXHFAN has a complete organizational structure, including the R&D department, engineering department, production department, quality department, procurement department, material department, administrative department, finance department, sales department, etc. HXHFAN has a strong R&D team and strong and fast production capacity.
Manufacturing Equipment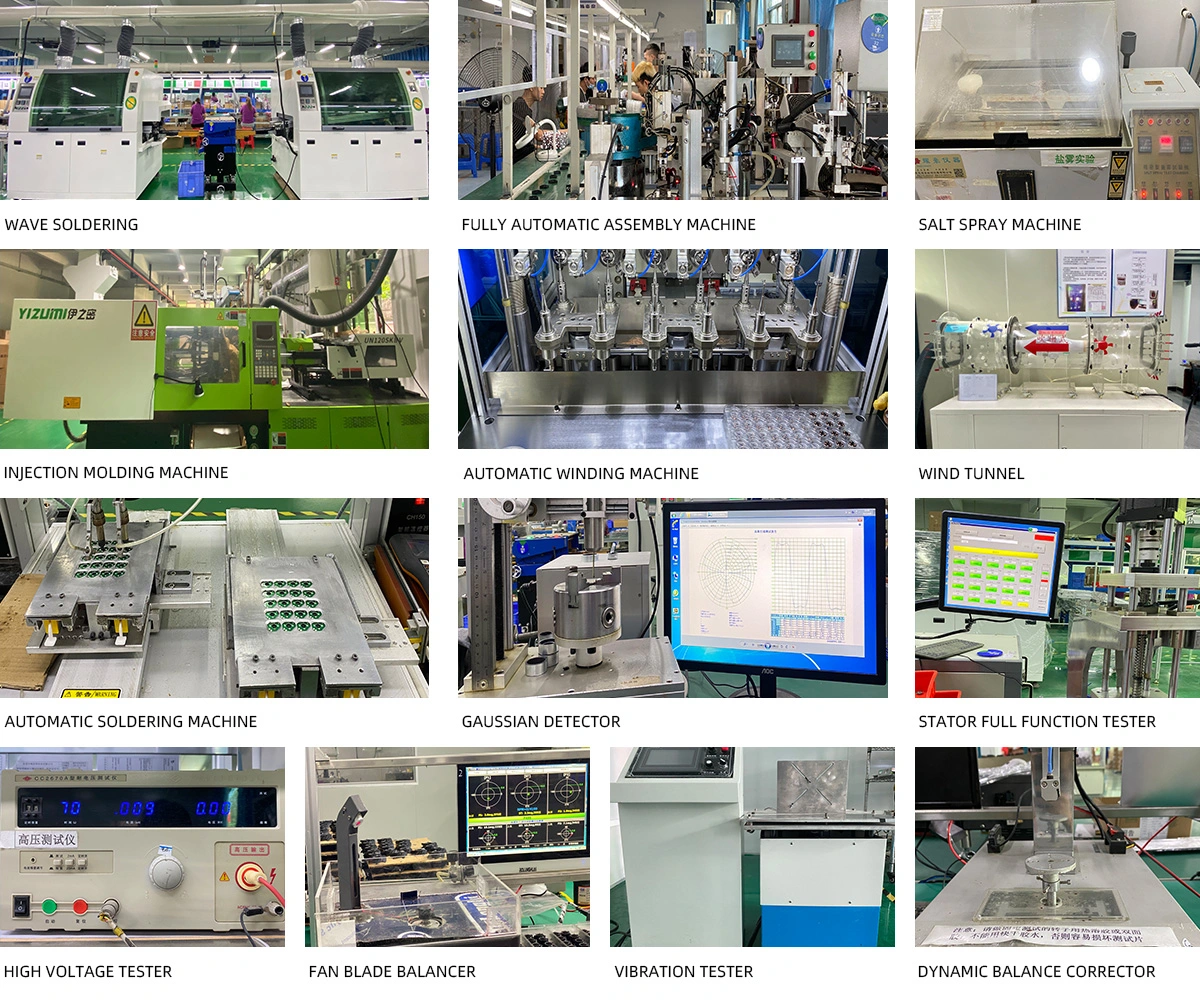 Our service
HXHFAN was established in 2007 and has more than 10 years of experience in the cooling fan industry. Our professional teams in mold and R&D departments can provide customers with technical advice and customized services.

 Quality Stability & Reliability
To ensure that high standard and reliable products are delivered to our customers,100% products inspections are conducted at the end of production line. Our main inspection equipment includes Semi-Anechoic Room which is one of the biggest sizes in the fan industry and background noise down to 10.0 dBA.
The air flow chamber that can be used for measuring air flow for any kind of fan. and measurement range up to 1,300 CFM.         

Short Production Time & Prompt Delivery
HXHFAN has invested more than US$1.8 million to upgrade production facilities and testing equipment. Our production line includes fully automatic winding machines, automatic air volume measurement systems, dynamic balancing machines, salt spray testing systems, noise testing systems and other equipment.
Most importantly, up to 10 assembly lines can shorten production time that usually takes about 3 to 5 weeks.

 Patent certification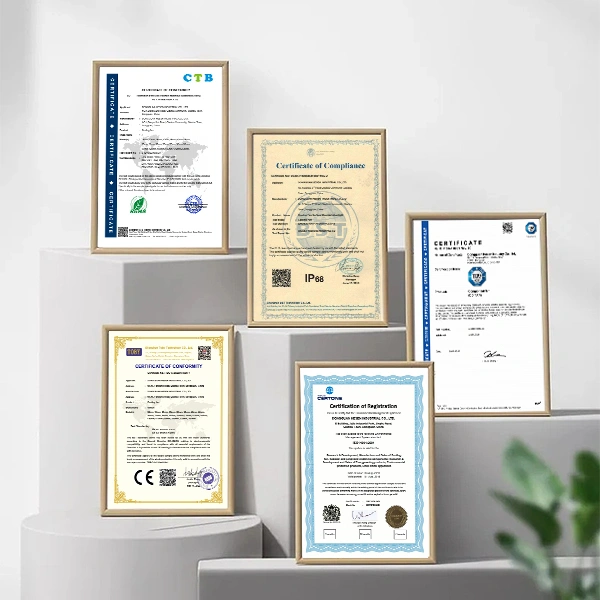 1.HXHFAN complies with global standards and has passed ISO 9001:2015 and IATE16949:2016 quality system certification.

2. All our products have obtained UL, TUV, CE, ROHS, REACH, and IP68 product certifications.
Trade show
FAQS
1. How does an AC cooling fan work?
AC cooling fans use the magnetic field generated by electric current to interact with the permanent magnets on the shaft, causing the shaft and fan blades to rotate together to generate wind force. Normally, current, supplied by a power source, flows in the windings, creating a magnetic field. AC voltage causes the magnetic field to change direction and causes an interaction force between the magnetic field and the permanent magnet. The rotation of the fan blades will drive the surrounding air to form airflow, thereby taking away the heat and achieving a cooling effect.
2. Why is it important to maintain AC cooling fans?
Maintaining your AC cooling fan is crucial for a number of reasons. When a fan becomes dirty or clogged with debris, its efficiency is significantly reduced, resulting in reduced overall system performance. Additionally, a dirty fan can cause ductwork problems, leading to uneven cooling or hot spots in your home. Routine maintenance like cleaning or replacing the air filter can help ensure proper airflow and prevent unnecessary stress on your air conditioning system, potentially extending its lifespan. Regular professional maintenance is necessary to resolve any fan-related issues before they escalate and reduce the cooling capabilities of your air conditioner.
3. How to solve common problems with AC cooling fans?
A. Fan Not Running: If your AC cooling fan won't start, it may indicate a problem with its motor or capacitor. Check for any loose connections or damaged wires. If the fan still won't start, it is recommended to contact a certified technician to diagnose and repair the problem.
B. Fan running but not cooling: This problem can be caused by a variety of factors, including a faulty fan motor, a dirty condenser coil, or a low refrigerant level. Regular cleaning of the condenser coils and ensuring proper refrigerant levels are maintained are crucial to preventing this problem. If the problem persists, it's best to consult an HVAC professional to identify and resolve the root cause.
C. Strange noises coming from the fan: Unusual noises coming from the fan, such as grinding, squealing, or banging, may indicate loose or worn components within the motor. Ignoring these noises can lead to complete motor failure. Contact a professional technician as soon as possible to avoid further damage.
4.Can the AC cooling fan be upgraded or replaced?
Yes, AC cooling fans can be upgraded or replaced to improve the overall efficiency and performance of your cooling system. Upgrading to a more energy-efficient fan can reduce energy consumption and provide better airflow. However, before making any upgrades, you must consult a professional to ensure compatibility and optimal performance. If your existing fan is beyond repair or is clearly outdated, replacing it with a new one may be a viable solution. Professional technicians will evaluate your system specifications and recommend the best fan for your specific needs.
5.What is the function of AC cooling fan?
The AC cooling fan is responsible for drawing air into the condenser coil, which helps dissipate the heat absorbed from the unit. It prevents the device from overheating and maintains its efficiency.
6. How to determine whether the cooling fan is faulty?
There are several signs that the cooling fan is faulty. If you notice reduced airflow, loud noises, or your air conditioning unit frequently shuts off due to overheating, your cooling fan may not be working properly. In this case, inspection and repair must be carried out by professionals.
7. What routine maintenance tasks can extend the service life of the cooling fan?
Yes, regular maintenance is critical to the longevity of your cooling fan. Regularly cleaning or replacing your air filter can help prevent dust buildup that can block airflow and put stress on your fan motor. Keeping the area around the equipment clear of clutter or vegetation will also ensure proper air circulation.
8. How often should cooling fans be inspected and maintained?
It is recommended that yours be inspected and maintained at least once a year, preferably before the start of summer. Regular maintenance ensures optimal performance and helps detect potential problems before they become major problems.
9. What causes the cooling fan to stop working?
A cooling fan may fail for a variety of reasons. This could be a faulty motor, a damaged fan blade, an electrical issue, or a problem with the fan relay switch. Additionally, a lack of regular maintenance, such as neglecting to clean the fan or failing to replace worn components, can also lead to fan failure.
10. Can cooling fan problems be prevented?
While it's not always possible to avoid all problems, proper care and maintenance can significantly reduce the likelihood of cooling fan failure. Regularly cleaning or replacing your air filter, keeping your equipment clean, and scheduling professional repairs can go a long way in ensuring smooth operation.
11.Besides cooling fans, are there any other common AC issues?
Yes, devices can experience various other issues. Some common problems include refrigerant leaks, compressor failure, thermostat failure, and electrical faults. Problems with the evaporator coil or condenser can also adversely affect the cooling performance of your air conditioning unit. Prompt resolution of these issues by consulting an expert is critical to preventing further damage.