Unveiling the Crucial Role of Cooling Fans in Today's Devices
HXHFAN Team | 2023-08-10
In today's fast-paced digital era, the dependency on electronic devices has reached unprecedented heights. From smartphones to laptops, gaming consoles to smart televisions, the need for high-performance devices has surged exponentially. However, this increased demand has also given rise to a pressing concern: heat dissipation. Cooling fans have emerged as an indispensable component in various devices, ensuring efficient performance and prolonged lifespan.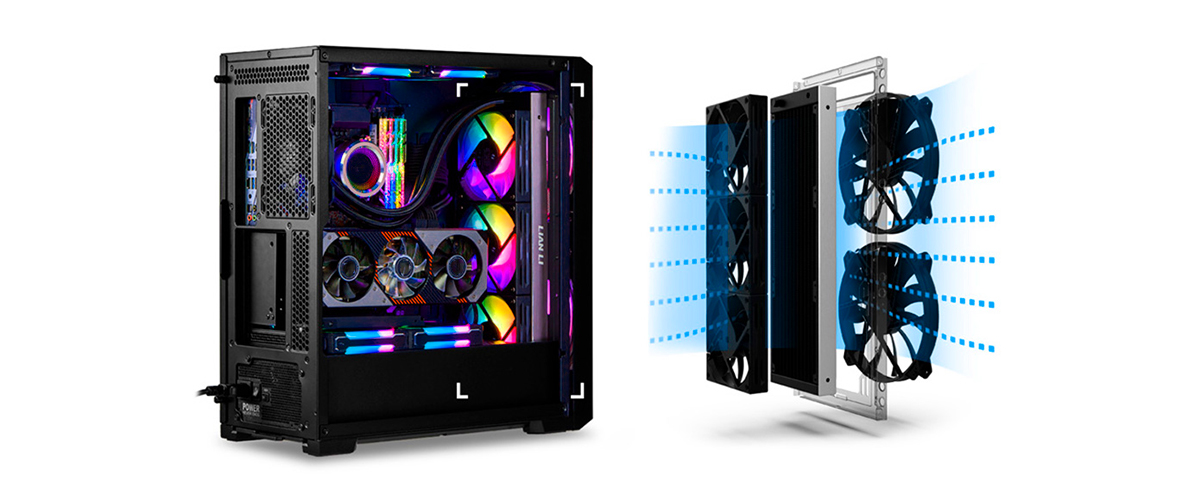 1. Heat Generation and its Consequences


Electronic devices generate heat during regular operations due to the energy dissipated by components such as processors, graphics cards, and power supply units. If this heat is not adequately managed, it can lead to various detrimental effects, such as reduced performance, system slowdowns, component failures, and even permanent damage.
2. Cooling Fans: The Unsung Heroes


Cooling fans play a pivotal role in combating excessive heat buildup within electronic devices. Designed to circulate cool air and expel hot air, these small but powerful fans help maintain optimal temperatures for different components in a device, ensuring smooth functionality.
3. Regulating Temperatures


The primary function of cooling fans is to regulate temperatures within the device. By drawing in cool air from the surroundings and directing it towards hot components, these fans effectively dissipate the heat generated during operations. This process prevents critical parts from reaching excessively high temperatures, safeguarding against potential damage.
4. Enhancing Performance and Reliability
By ensuring appropriate cooling, fans enable devices to maintain their optimum performance levels. Overheating can cause processors and other components to operate at reduced frequencies, leading to a notable decrease in performance. On the other hand, properly cooled devices can operate consistently at their specified speeds, delivering smoother and faster user experiences.
Moreover, consistent cooling is essential for the longevity and reliability of electronic devices. High temperatures can cause the premature degradation of internal components, such as capacitors and memory chips, significantly shortening the device's lifespan. Cooling fans prevent such overheating, ensuring devices can function optimally for extended periods.
5. Improved Efficiency and Energy Consumption


Efficient cooling configurations contribute to energy-saving measures. When devices are maintained at optimal temperatures, they require less power to operate. Without cooling fans, devices would require additional power to offset the heat build-up, resulting in increased energy consumption and higher electricity bills. Therefore, cooling fans indirectly contribute to reducing energy consumption, supporting both environmental sustainability and cost-effectiveness.
6. Adaptability for Diverse Applications


Cooling fans are utilized in a wide array of devices across various industries. They are essential components in desktop computers, laptops, gaming consoles, servers, and graphics cards, among others. Additionally, they are employed in household appliances like refrigerators and air conditioning units, maintaining consistent temperatures within these devices.
7. Technology Advancements and Future Perspectives


As technology continues to advance, more efficient cooling solutions are being developed. Manufacturers are exploring innovative designs, materials, and technologies to enhance heat dissipation while maintaining compact sizes. For instance, liquid cooling systems, incorporating radiators and pumps, are gaining popularity in high-performance gaming PCs due to their superior heat dissipation capabilities.
Conclusion


Cooling fans play a pivotal role in maintaining the optimal functionality, performance, and reliability of electronic devices. By effectively dissipating heat, these unsung heroes ensure devices can operate consistently at their full capacity, enhancing user experiences. As technology progresses, it is expected that further developments in cooling systems will revolutionize the way devices manage heat, leading to even more efficient and sustainable solutions in the future.
Axial Fans vs. Blowers – What's the Difference?
Cooling fans are used in those industry equipment