Sharing of cooling fan selection
HXHFAN Team | 2023-08-03
In today's modern world with advanced technology and increasing demands for efficiency, the selection of cooling fans plays a vital role in various industries. Whether it's an electronic device, a car, or even industrial machinery, the right cooling fan can greatly improve performance and prevent overheating issues.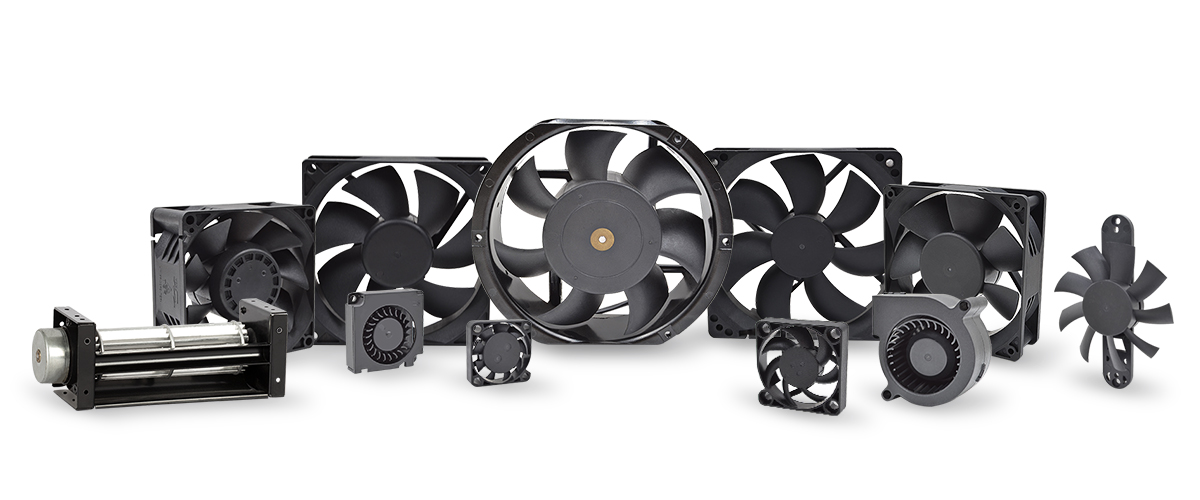 With this in mind, industry experts have come together to share their insights and advice on choosing the most suitable cooling fans for different applications. Their goal is to help businesses and individuals make informed decisions that lead to optimal performance and longevity of equipment.
A key factor to consider when selecting a cooling fan is airflow requirements. Different applications have different cooling needs, and understanding this requirement is critical to selecting the right fan. It is critical to determine the required airflow rate (measured in cubic feet per minute, or CFM) and match it to the fan's airflow specification. This ensures that the fans can dissipate heat efficiently and maintain the desired temperature.
Another important aspect is the size and design of the cooling fan. Depending on the space available, different types of fans may be required. Axial fans are typically used in tight spaces where the airflow is in the same direction as the axis of the fan. Centrifugal fans, on the other hand, are better suited for applications that require airflow in a vertical direction or require higher pressures. Manufacturers often provide diagrams and guidelines to help users determine the proper fan size and design for their specific needs.
Noise level is another key consideration in cooling fan selection, especially in environments where low noise is critical. Noise is measured in decibels (dB), with fans rated at lower dB values ​​producing less noise. Quiet or low noise fans are in high demand in applications such as offices, bedrooms and quiet spaces where noise disturbance is not desired. A balance must be struck between noise levels and cooling efficiency to ensure optimum performance without disturbing the surrounding environment.
Energy efficiency is an increasingly important aspect in wind turbine selection as it directly affects operating costs and environmental sustainability. By choosing energy efficient cooling fans, businesses can reduce power consumption and lower utility bills. Fans with the ENERGY STAR label meet strict energy-efficiency guidelines set by the Environmental Protection Agency (EPA), making them a solid choice for those who prioritize sustainability.
Reliability and durability were also key factors in the selection process. Fans made from high-quality materials and components tend to last longer, reducing the need for frequent replacement and maintenance. Reviews, customer feedback and recommendations from trusted sources can provide valuable insight into the reliability of different fan models and brands.
Finally, it is important to consider any additional features or functions that may enhance the overall cooling fan performance. Some fans have built-in temperature sensors and speed controllers that automatically adjust to temperature conditions. Additional features like dust filters and anti-vibration mounts help extend life and improve performance.
In conclusion, cooling fan selection is a critical decision that can greatly affect the functionality and durability of various devices. By considering factors such as airflow requirements, size and design, noise levels, energy efficiency, reliability and additional features, businesses and individuals can make informed choices about the best cooling solution for their specific application. With insights shared by industry experts, it is now easier than ever to choose the best cooling fan and ensure efficient and reliable performance.
Cooling fan innovation provides an efficient cooling method for new energy vehicle power battery charging piles
DC fan How to deal with the noise of the cooling fan