Understand the little knowledge of blower
HXHFAN Team | 2023-07-26
Blowers are versatile devices commonly used in various industries, yet their functioning and intricacies often tend to elude the average person's understanding. In this blog, we will delve deeper into the lesser-known aspects of blowers, with a focus on demystifying their mechanisms and shedding light on their practical applications. By the end, you'll not only grasp the basics of blowers but also gain a newfound appreciation for their importance in diverse fields.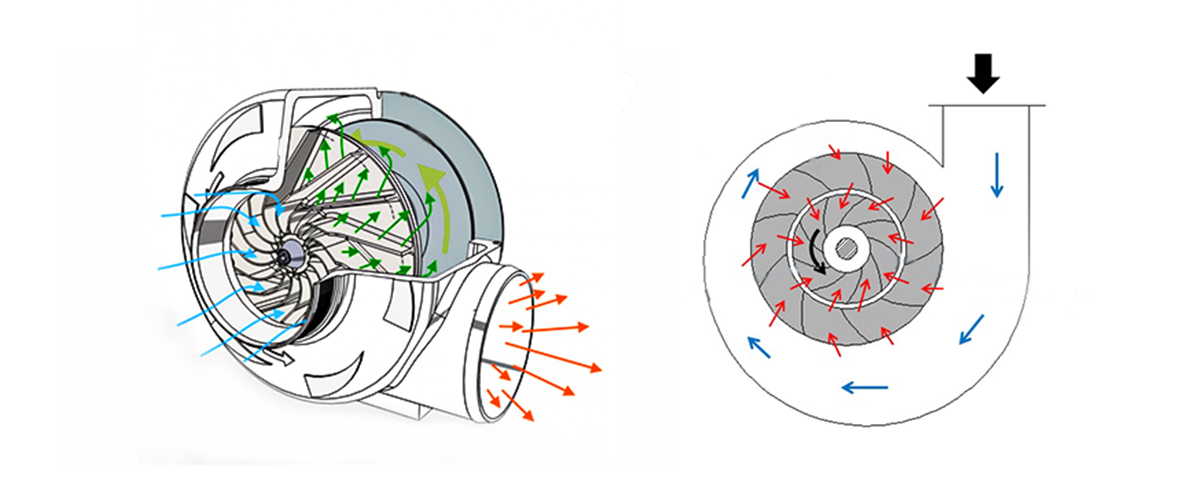 Understanding the Basics


Before diving into the intricate details, let's start by understanding the fundamentals of blowers. Simply put, a blower is a mechanical device designed to generate and deliver a controlled flow of air or gas. They work by using an impeller to create pressure and subsequently force air or gas to move in a particular direction.
Blowers Vs. Fans: The Distinctions 


While blowers and fans may seem similar, they serve distinct purposes. Fans produce large volumes of airflow with low pressure, making them ideal for cooling purposes. Conversely, blowers generate high-pressure airflow in low to moderate volumes, allowing them to create directional or focused airflow essential for numerous industrial operations like ventilation, combustion, material handling, and more.
Types of Blowers


Blowers come in various types, each catering to different applications. Centrifugal blowers, the most common type, feature radial blades arranged in a cylindrical casing. They are widely used in applications requiring low to medium pressures. Positive displacement blowers, on the other hand, use rotating lobes or screws to produce pressure. These blowers are well-suited for high-pressure applications that require consistent airflow.
Industrial Applications 


Blowers find extensive usage in multiple industries, including manufacturing, wastewater treatment, chemical production, power plants, and HVAC systems. They play a vital role in accomplishing tasks like aeration, combustion, pneumatic conveyance, vacuum cleaning, and more. Without blowers, many essential processes in these industries would come to a halt.
Maintenance and Efficiency


To ensure optimal performance, blowers require regular maintenance. Filters must be cleaned or replaced, bearings lubricated, and belts inspected promptly. Regular maintenance not only extends the lifespan of the equipment but also ensures energy efficiency, reducing both cost and environmental impact.
The Future of Blowers


With technological advancements and increasing environmental consciousness, blowers are evolving. Enhanced energy efficiency, reduced noise levels, and improved performance are becoming key focal points in blower manufacturing. Furthermore, as industries embrace sustainable practices, blowers are adopting renewable energy sources and exploring cleaner technologies, such as electric and low-emission blowers.
Conclusion


Although the inner workings of blowers may seem complex at first, understanding their basic principles is crucial. By uncovering the mysteries surrounding blowers and recognizing their role in diverse industries, we can appreciate their significance and contribute to their continued improvements. Whether aiding in manufacturing processes or enabling essential ventilation, blowers remain indispensable tools that shape our world in countless ways.
Introduction of cooling fan bearings