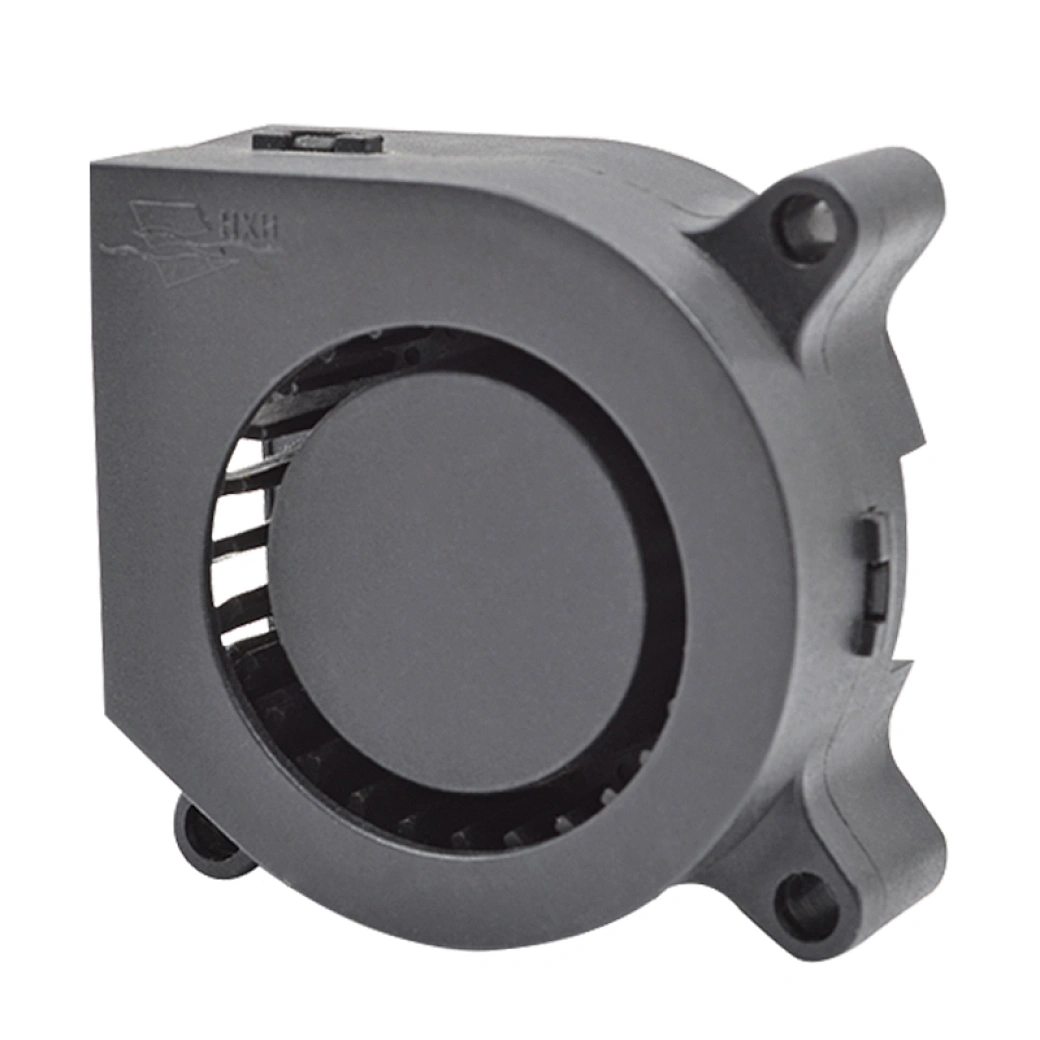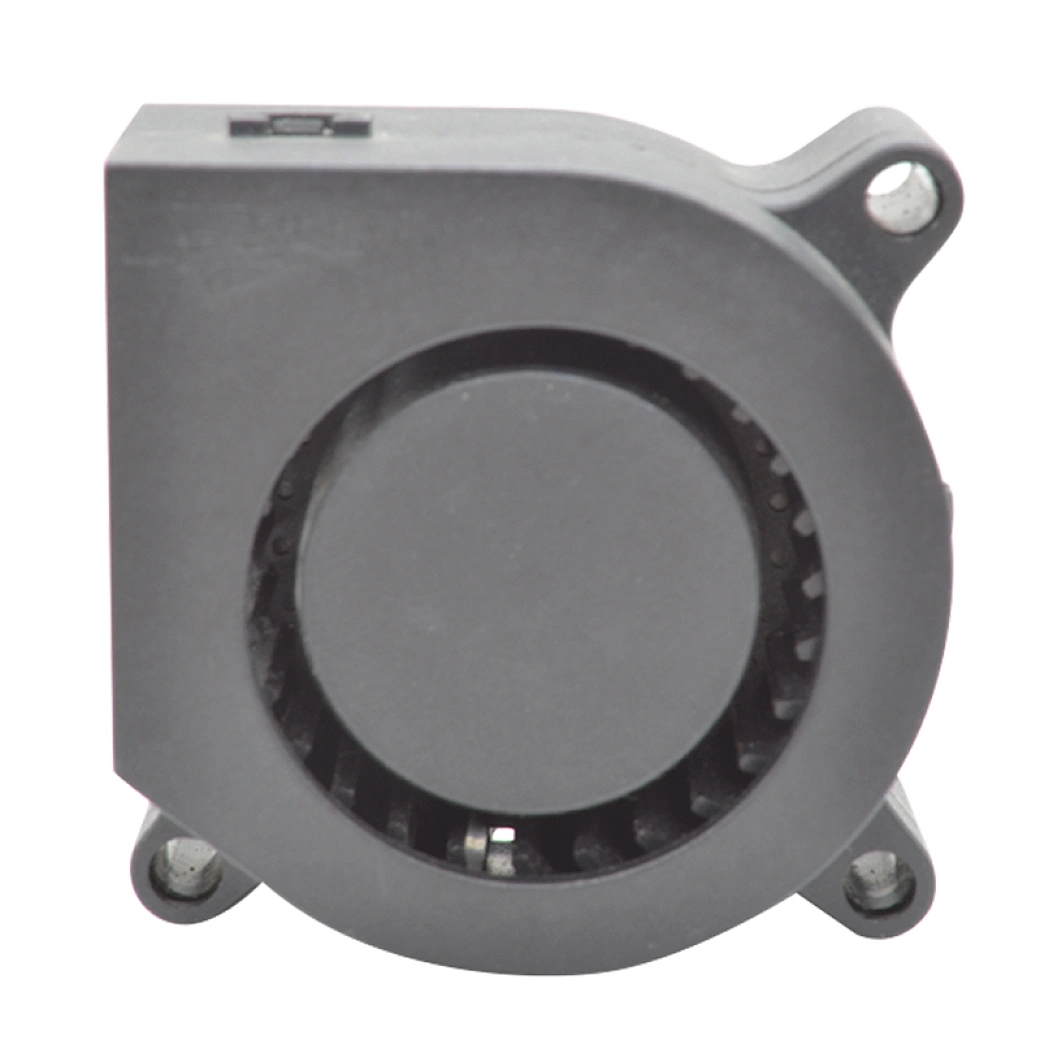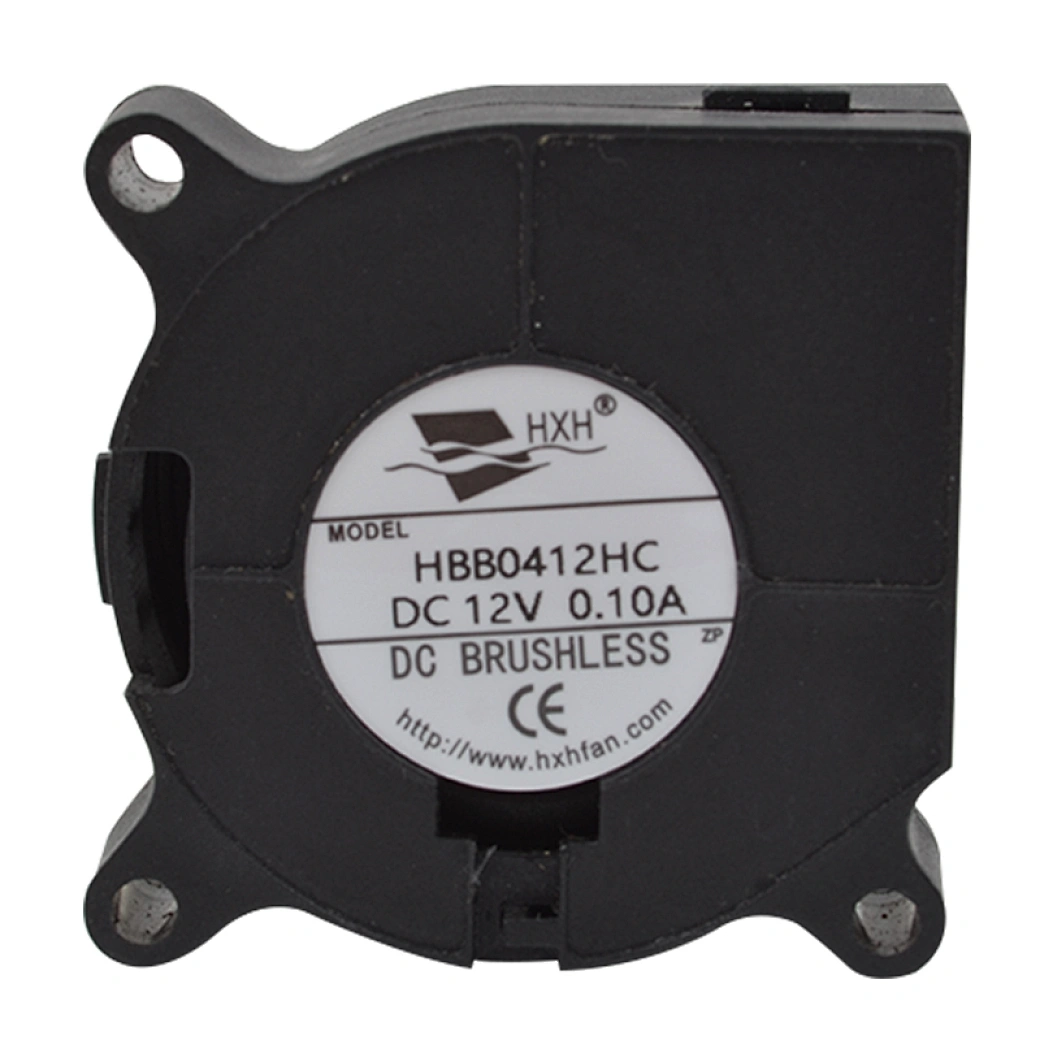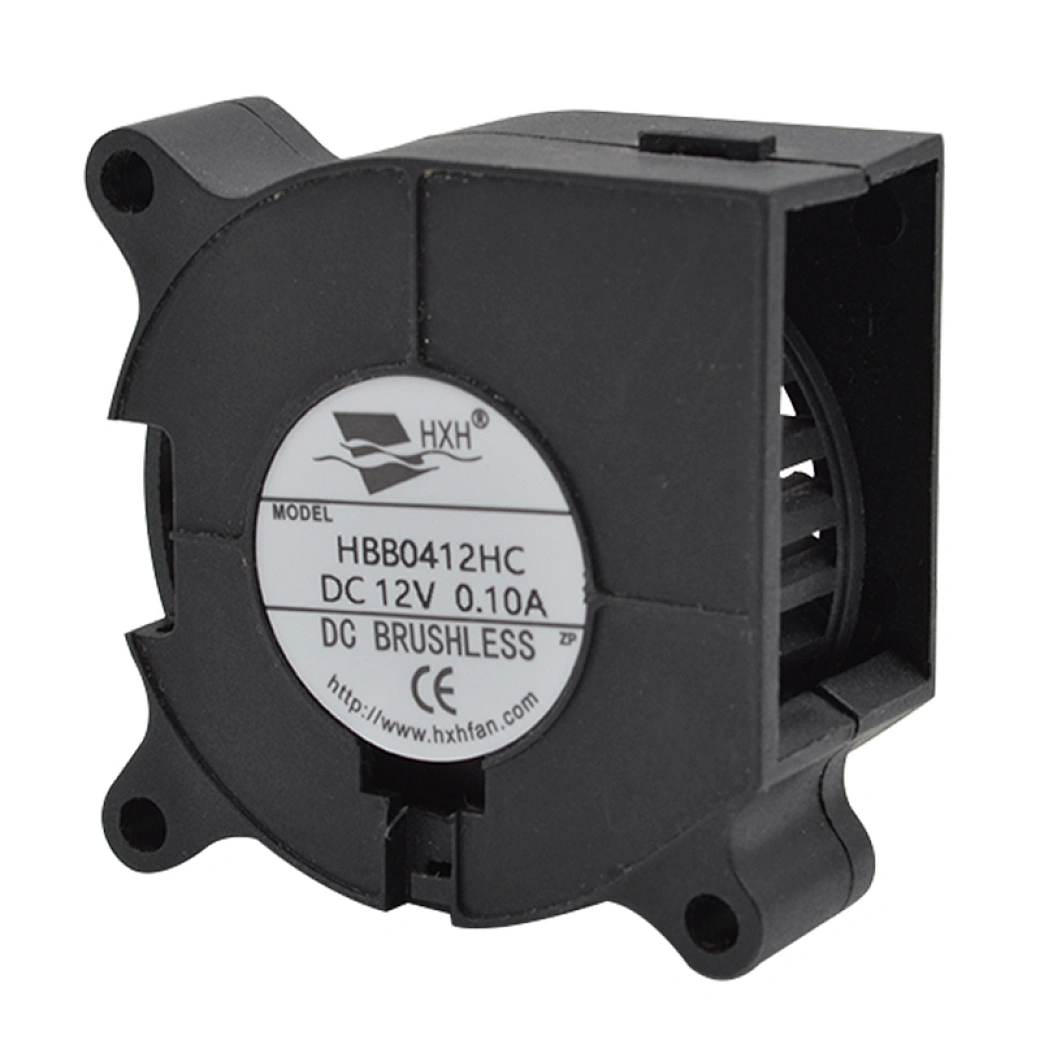 Model No: 40x40x20mm
Size: 40x40x20mm
Material: Environmental protection and fire protection PBT UL 94V-0
Operating voltage: 5V 12V 24V
Bearing structure:Oil Bearing Ball Bearing
Product life:30,000 hours 70,000 hours
Output function:FG function RD function PWM function
Operating temperature: -10℃ ~70℃
Storage temperature:-40℃ ~75℃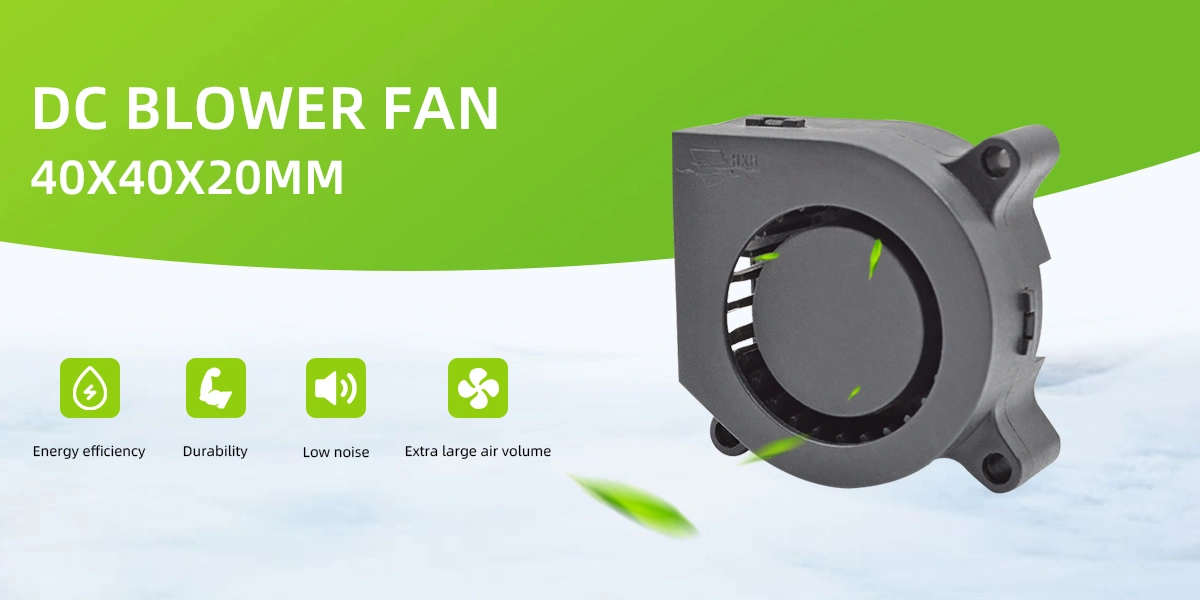 As a leading DC cooling fan manufacturer in China, we are proud to introduce our high-quality DC blower fan model, measuring 40x40x20mm. Designed for optimal cooling, this fan is a versatile solution for a wide range of applications, including electronics, automotive, industrial, and more.

At our state-of-the-art manufacturing facility, we use only the highest quality materials and employ strict quality control measures to ensure that our fans meet or exceed industry standards. This DC blower fan model is no exception, offering superior performance and durability for even the most demanding applications.

One of the key benefits of this fan is its low noise level. With a noise rating of just 24 dB(A), it is one of the quietest fans available on the market today. This makes it ideal for use in noise-sensitive environments such as scientific laboratories, hospitals, or home theaters.

In addition to its quiet operation, this fan also features a high airflow rating of up to 3.5 CFM, making it an excellent choice for cooling small to medium-sized components. Its compact size and lightweight design also make it a great option for use in portable devices and equipment.

Our DC blower fan model 40x40x20mm is available in a range of voltage and speed options to suit your specific needs. Whether you need a fan for a new product design or to replace an existing component, our team of experts can help you find the perfect solution.

As a trusted DC cooling fan manufacturer, we take great pride in providing our customers with reliable, high-quality products and exceptional customer service. If you have any questions or would like to learn more about our DC blower fan model 40x40x20mm, please don't hesitate to contact us. We look forward to serving you!

Model

Bearing

Rated Voltage

Startup Voltage

Current

Power

Speed

Air Flow

Static Pressure

Noise

Part NO.

Function

System

VDC

VDC

A

W

RPM

M

3

/min

CFM

mmH

2

O

INH

2

O

dBA

HBS0405HC

 

Sleeve

5

4.0

0.20

1.00

6000

0.07

2.37

5.93

0.23

30.4

HBS0405MC

 

4.0

0.15

0.75

5300

0.05

1.90

4.45

0.18

27.6

HBS0405LC

 

4.0

0.10

0.50

4200

0.04

1.31

2.44

0.10

25.0

HBB0405HC

 

Ball

4.0

0.20

1.00

6000

0.07

2.37

5.93

0.23

30.4

HBB0405MC

 

4.0

0.15

0.75

5300

0.05

1.90

4.45

0.18

27.6

HBB0405LC

 

4.0

0.10

0.50

4200

0.04

1.31

2.44

0.10

25.0

HBS0412HC

 

Sleeve

12

9.0

0.13

1.56

6000

0.07

2.37

5.93

0.23

30.4

HBS0412MC

 

9.0

0.10

1.20

5300

0.05

1.90

4.45

0.18

27.6

HBS0412LC

 

9.0

0.08

0.96

4200

0.04

1.31

2.44

0.10

25.0

HBB0412HC

 

Ball

9.0

0.13

1.56

6000

0.07

2.37

5.93

0.23

30.4

HBB0412MC

 

9.0

0.10

1.20

5300

0.05

1.90

4.45

0.18

27.6

HBB0412LC

 

9.0

0.08

0.96

4200

0.04

1.31

2.44

0.10

25.0

HBS0424HC

 

Sleeve

24

12.0

0.10

2.40

6000

0.07

2.37

5.93

0.23

30.4

HBS0424MC

 

12.0

0.08

1.92

5300

0.05

1.90

4.45

0.18

27.6

HBS0424LC

 

12.0

0.06

1.44

4200

0.04

1.31

2.44

0.10

25.0

HBB0424HC

 

Ball

12.0

0.10

2.40

6000

0.07

2.37

5.93

0.23

30.4

HBB0424MC

 

12.0

0.08

1.92

5300

0.05

1.90

4.45

0.18

27.6

HBB0424LC

 

12.0

0.06

1.44

4200

0.04

1.31

2.44

0.10

25.0
Application areas




● D

rone fan


●

 Sensor fan


●

 Laptop fan


●

Sweeper fan


●

Head mounted VR fan


●

 Air purifier fan


●

Electric forklift fan


●

 Air detector fan


● 

High speed camera fan


●

Power industry fan


●

Smart toilet fan


●

Refrigerator, air conditioning fan


●

Medical equipment fan


●

Automobile equipment cooling fan


●

​​Cooling solutions for all machines


●

​​​​​​Industrial equipment cooling fan


●

Server and storage cooling ventilation fans


●

Telecom equipment and telecom cabinet cooling fans


●

Factory Automation/Processing Machine Cooling Fans


● 

Sports equipment cooling fan


●

Treadmill cooling fan


●

Dehumidifier cooling fan


●

Healthcare Cooling Fan


●

Cooling fan


●

Commercial kitchen air cooler


●

3D printer cooling fan


●

Projector cooling fan


●

Copier cooling fan


●

Printer cooling fan


●

Coffee machine cooling fan


● 

Stage lighting cooling fan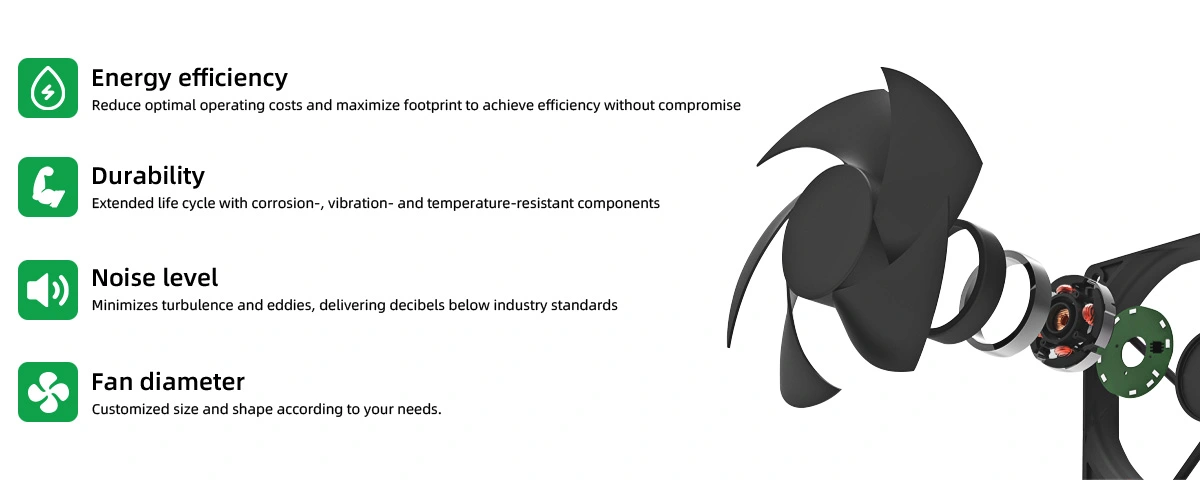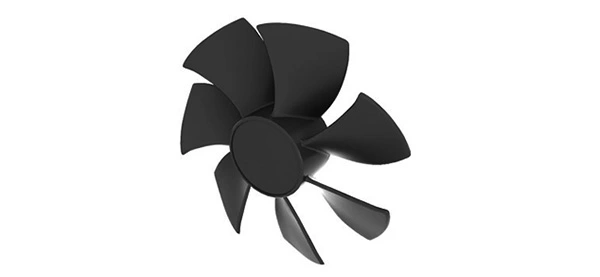 Select fan blades
Ingenious fan blade design and excellent material selectionkeep the cooling fan running stably.
longer product life
The windings of our fan motors are made 100% of copper. Use high-quality wires to extend the service life of each series of fans.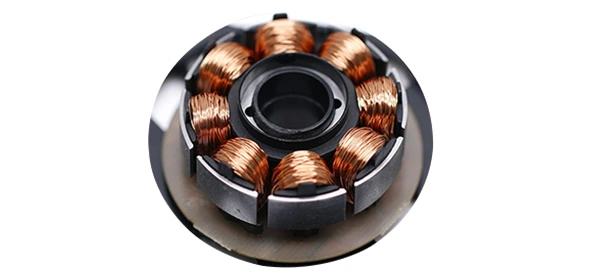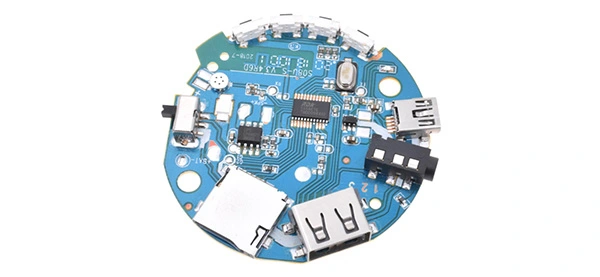 PCB
Environmental PBT Fireproof,Excellent Structure and LargeAirvilume.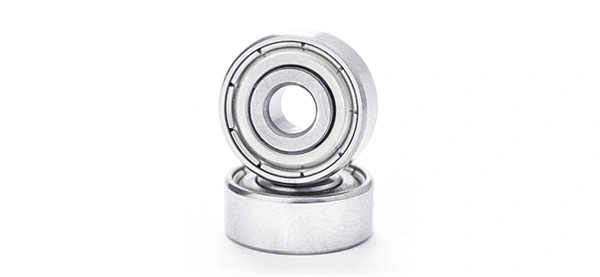 Ball Bearing
Super longservice life, super low noise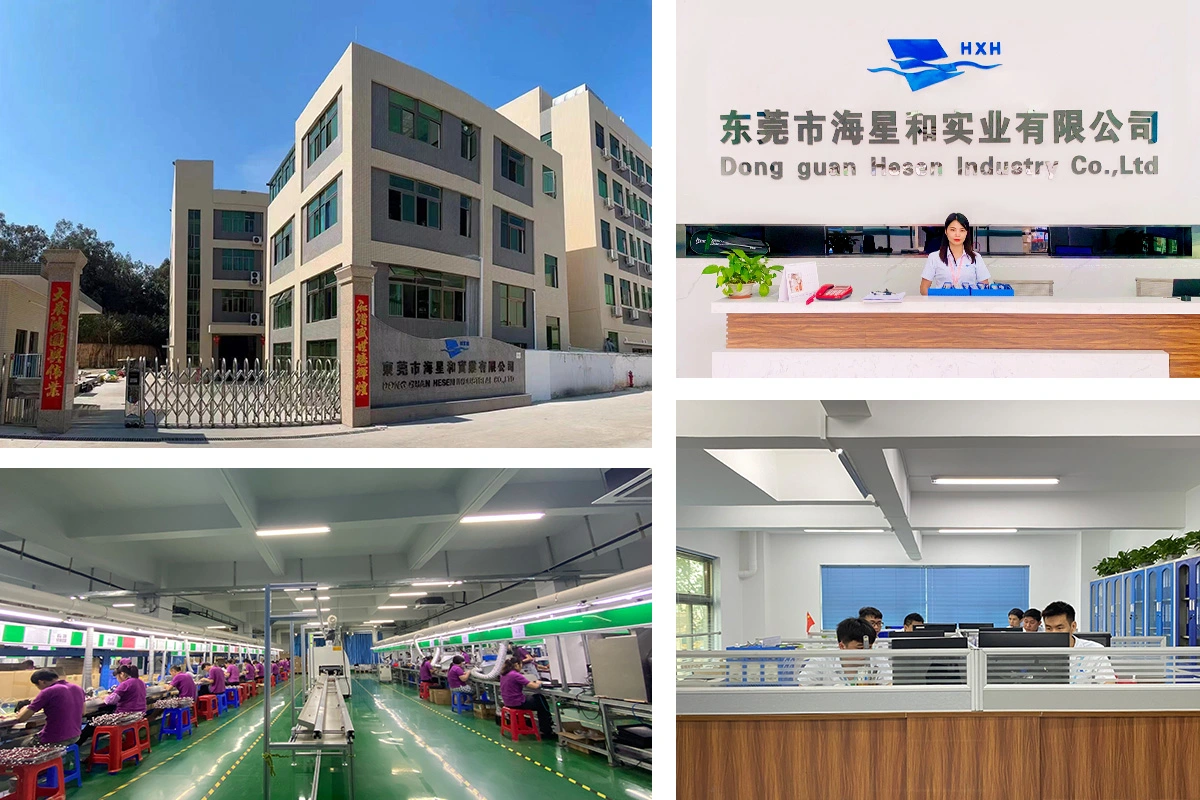 HXHFAN was established in Shenzhen, China in 2007 and is a comprehensive company dedicated to the research and development, production, sales, and related technology and services of cooling fans. HXHFAN is a leading manufacturer of cooling fan solutions, specializing in cooling systems. Maintain high standards in terms of quality.
We provide comprehensive cooling solutions. HXHFAN can also provide OEM/ODM services. DC cooling fans offer a variety of fan sizes, fan speeds, and voltages to meet your customized needs. The company has been focusing on the research and development, production, and sales of cooling fans, mainly producing DC/AC/EC fans, blowers, and fan covers.
HXHFAN has advanced and complete fully automated equipment, including: fully automatic winding machines, automatic air volume measurement systems, dynamic balancing machines, salt spray testing systems, noise testing systems, and other equipment. At the same time, the HXHFAN series products have obtained UL, TUV, CE, ROHS, REACH, and IP68 product certifications, and the factory has obtained IOS9001:2015 and IATE16949:2016 certifications.
HXHFAN has a passionate and elite engineering team. HXHFAN's products are widely used in fields such as network communication, medical equipment, environmental protection equipment, photovoltaic equipment, new energy equipment, automotive electronic equipment, industrial production equipment, smart home equipment, etc. We have a large number of distributors in various fields around the world. Our products are distributed around the world and have won a good reputation and trust. We expand our production costs to meet different needs, In 2011, we built our own factory and relocated from Shenzhen to Dongguan Qiaotou, with an area of 12000 square meters. Shenzhen also established an office.
After years of rapid development, HXHFAN has formed a complete quality management system. Until now, HXHFAN has a complete organizational structure, including the R&D department, engineering department, production department, quality department, procurement department, material department, administrative department, finance department, sales department, etc. HXHFAN has a strong R&D team and strong and fast production capacity.
Manufacturing Equipment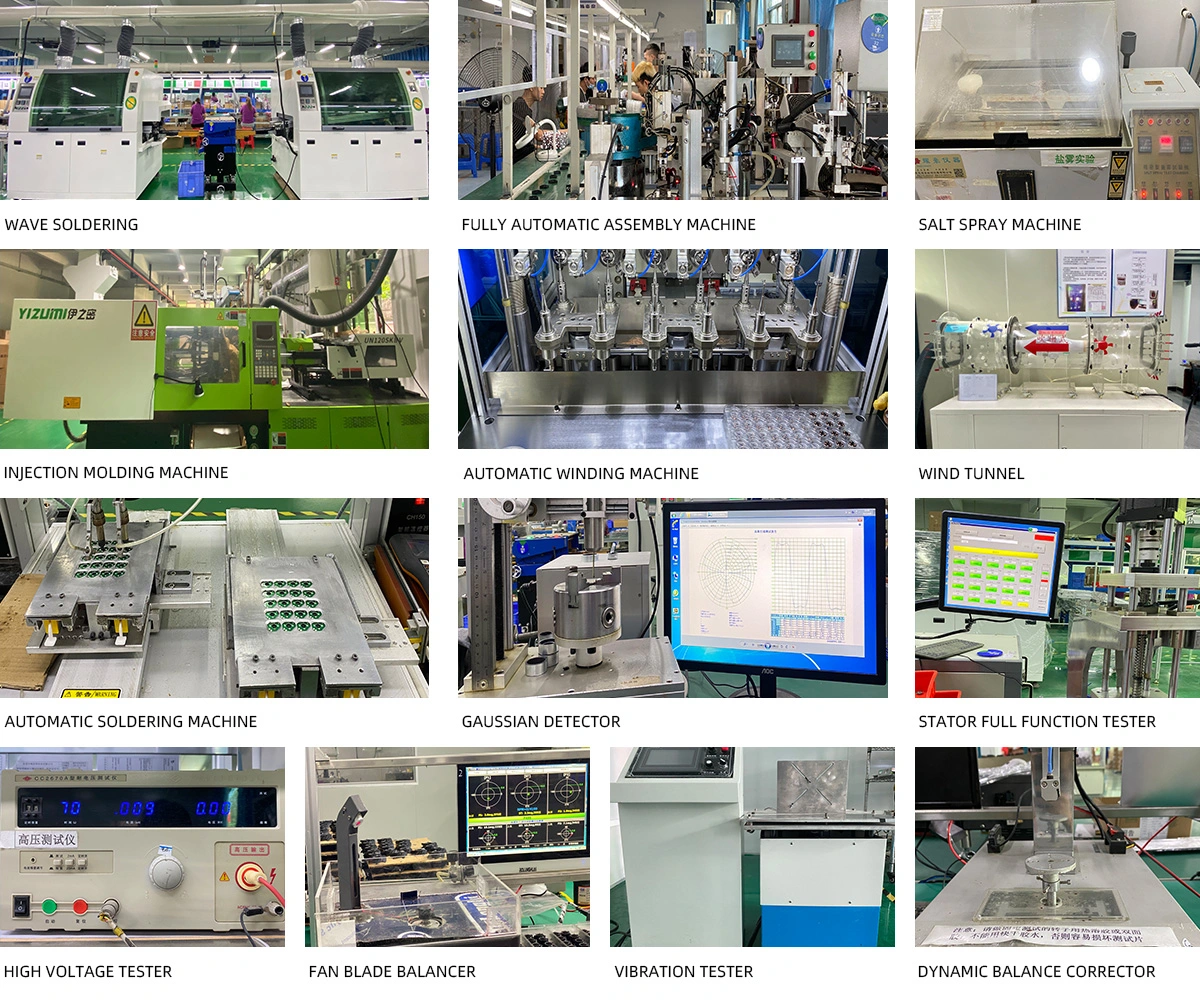 Our service
HXHFAN was established in 2007 and has more than 10 years of experience in the cooling fan industry. Our professional teams in mold and R&D departments can provide customers with technical advice and customized services.

 Quality Stability & Reliability
To ensure that high standard and reliable products are delivered to our customers,100% products inspections are conducted at the end of production line. Our main inspection equipment includes Semi-Anechoic Room which is one of the biggest sizes in the fan industry and background noise down to 10.0 dBA.
The air flow chamber that can be used for measuring air flow for any kind of fan. and measurement range up to 1,300 CFM.         

Short Production Time & Prompt Delivery
HXHFAN has invested more than US$1.8 million to upgrade production facilities and testing equipment. Our production line includes fully automatic winding machines, automatic air volume measurement systems, dynamic balancing machines, salt spray testing systems, noise testing systems and other equipment.
Most importantly, up to 10 assembly lines can shorten production time that usually takes about 3 to 5 weeks.

 Patent certification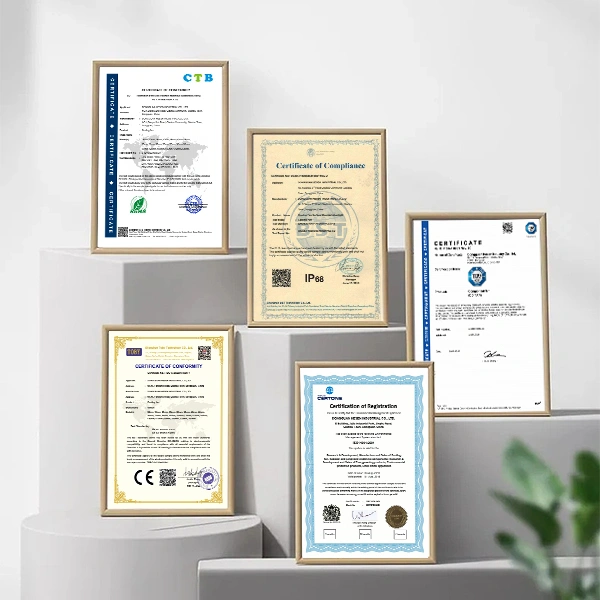 1.HXHFAN complies with global standards and has passed ISO 9001:2015 and IATE16949:2016 quality system certification.

2. All our products have obtained UL, TUV, CE, ROHS, REACH, and IP68 product certifications.
Trade show
FAQS
1. What is the purpose of a blower?
A blower is a device or device that increases the speed of air or gas as it passes through an equipped impeller. Mainly used for air/gas flow required for exhaust, suction, cooling, ventilation, transportation, etc.
2. Does the blower motor need to be lubricated?
For optimal performance, it is crucial to keep your blower motor lubricated
3.What parts does the blower consist of?
The blower assembly is made up of the parts responsible for circulating air throughout the heating system, including the blower motor, blower, blower belt, bearings, shaft and blower wheel.
4: What are the common applications of fans and blowers?
Fans are commonly used for cooling purposes in a variety of environments, such as homes, offices, and even server rooms. They are also used for air circulation and extraction in HVAC systems. Blowers, on the other hand, are used in industries that require higher pressures for ventilation, drying, and conveying materials. They are commonly used in manufacturing, wastewater treatment plants and industrial processes.
5: How do blowers and fans work?
Fans and blowers work on the same principle. They all generate airflow through the rotation of blades. As the blades rotate, they create a pressure difference that pushes the air. In a fan, the blades push the air in the same direction as the axis of rotation, whereas in a blower, the blades push the air perpendicular to the axis of rotation, creating a stronger, more focused airflow.
6: Are blowers and fans energy efficient?
Energy efficiency varies depending on the specific type and design of the blower or fan. Generally speaking, blowers are designed to be more energy efficient than fans and feature improved motor technology and airflow optimization. The correct size and type of blower or fan must be selected for the specific application to maximize energy efficiency.
7: How do I choose the blower or fan that suits my needs?
When selecting a blower or fan, factors such as airflow requirements, static pressure, noise levels, energy efficiency, and space constraints should be considered. Consulting an expert in the field can help you determine the type and size of equipment suitable for your specific application.
8: How to maintain and clean the blower fan?
To ensure long-term functionality of your blower fan, regular maintenance is required. Regular cleaning of the blades and housing will help remove dust and debris that can affect performance. Lubricating bearings (if applicable) is also important to reduce friction and extend the life of the equipment. Following the manufacturer's maintenance guidelines is critical to ensuring proper maintenance.
9: Are the blowers and fans noisy?
The level of noise produced by blowers and fans can vary depending on a variety of factors, including equipment type, motor technology, and operating speed. Modern blowers and fans are designed to reduce noise levels and provide quieter operation. It is recommended to choose equipment that complies with required noise regulations, and if you are concerned about noise, consider noise reduction features.
10. What is the difference between a blower and a fan?
Blowers and fans are mechanical devices used to move air or gas. However, their operating characteristics differ. Fans are typically designed to operate with low resistance, providing high flow at relatively low pressure. Blower, on the other hand, is capable of generating high pressure to overcome resistance and achieve efficient air movement in industrial applications.
11. How do blowers and fans improve energy efficiency?
Both blowers and fans can significantly improve energy efficiency by implementing various technologies. Upgrading to more efficient models, properly maintaining equipment, and optimizing system design are key factors. Using a variable speed drive or control device can significantly reduce energy consumption by adjusting airflow rates to meet actual demand. Additionally, the use of advanced control systems integrated with building management systems ensures optimal performance and energy efficiency.
12. What are the common types of blowers?
There are many types of blowers, each designed for a specific purpose. The most commonly used blowers include centrifugal blowers, axial blowers, and positive displacement blowers.
A centrifugal blower consists of an impeller that accelerates air radially to create a high-pressure zone. This blower type is widely used in HVAC systems, ventilation systems, and industrial processes.
Axial blowers, also called axial fans, move air parallel to the axis, creating a powerful airflow. They are often used for cooling purposes in applications such as computer systems, HVAC systems, or cooling towers.
Positive displacement blowers operate differently from centrifugal and axial blowers. They trap air within the housing and continuously expel it, providing a constant airflow while maintaining pressure. These blowers are typically used in pneumatic conveying or wastewater treatment applications.
13. How do blowers and fans benefit industrial processes?
Blowers and fans play a key role in various industrial processes, helping to increase productivity and safety. They can provide ventilation to eliminate harmful fumes or gases, cool equipment to prevent overheating, promote air circulation to maintain optimal working conditions, and promote efficient material handling processes, among other things.
14. Are there energy-saving options for blowers and fans?
Energy efficiency is the most important consideration today, and manufacturers are constantly striving to develop more efficient equipment. For blowers and fans, technological advances such as variable frequency drives (VFD) can significantly improve energy efficiency by adjusting motor speed based on project requirements. Upgrading to an energy-efficient system can reduce overall energy consumption and save costs in the long run.
15. How to ensure the correct maintenance of the blower?
To ensure optimal performance and longevity, regular maintenance is essential. Some routine maintenance practices include inspecting for physical damage, cleaning blades or impellers, lubricating bearings, checking electrical connections, and monitoring overall system performance. Following the manufacturer's recommendations and scheduling routine maintenance can help avoid unexpected breakdowns and costly repairs.
16. Can blowers and fans be used in a residential environment?
Yes, although blowers and fans are typically used in large industrial sectors, they can also be used in residential scenarios. Home fans can improve air circulation, maintain comfortable indoor temperatures, and reduce energy consumption by supplementing or reducing reliance on air conditioning. Additionally, kitchen exhaust fans help remove cooking odors and maintain clean air quality.
17. What are the important factors to consider when choosing a blower or fan?
Several factors should be considered when selecting a blower or fan, including airflow requirements, pressure needs, energy efficiency, noise levels, space constraints and system compatibility. It is critical to accurately evaluate the application requirements and consult with an industry professional or manufacturer to select the most appropriate equipment.
18. Can blowers and fans be used in hazardous environments?
Yes, both blowers and fans can be designed to comply with safety regulations and be used in hazardous environments. Explosion-proof or spark-proof design, appropriate certification and implementation of necessary safety measures allow the use of blowers and fans in spaces where flammable or explosive substances are present.