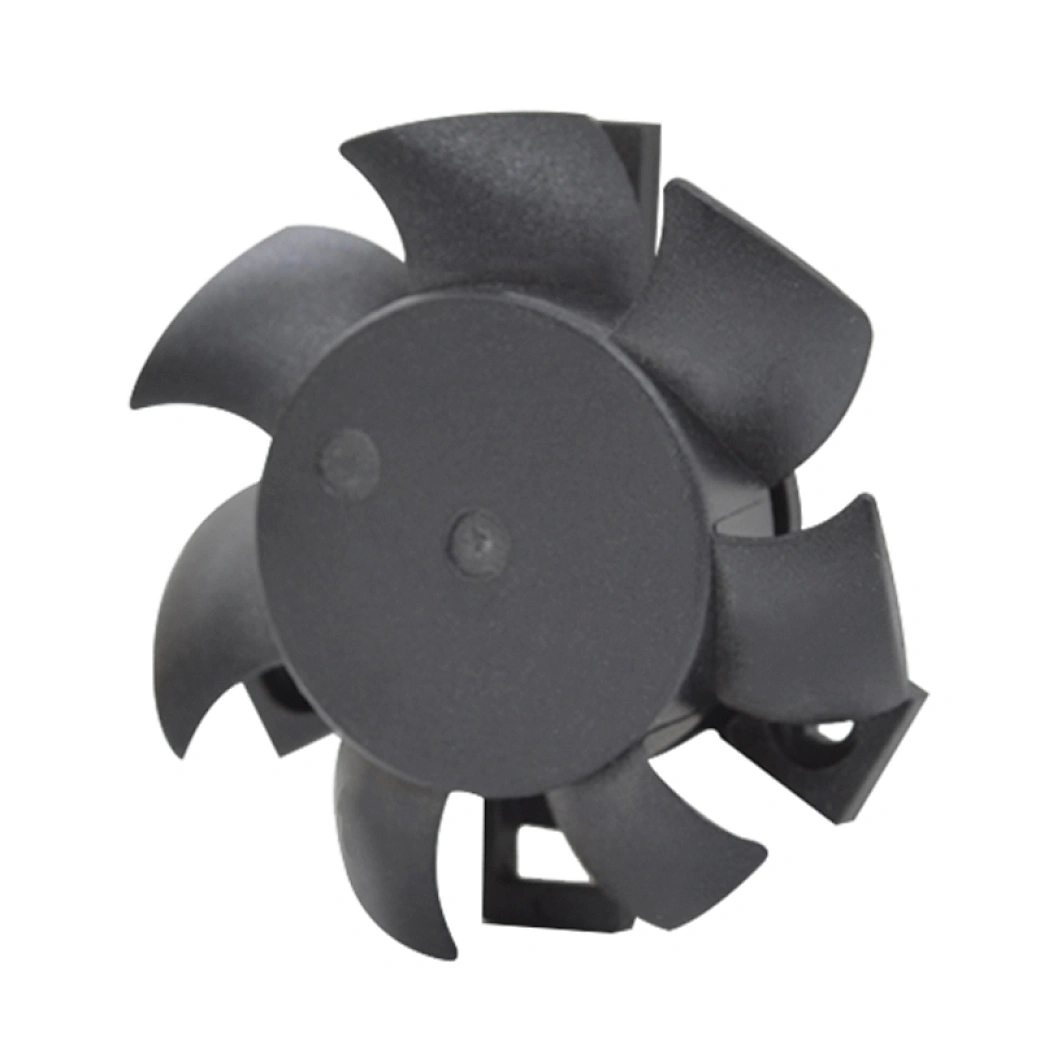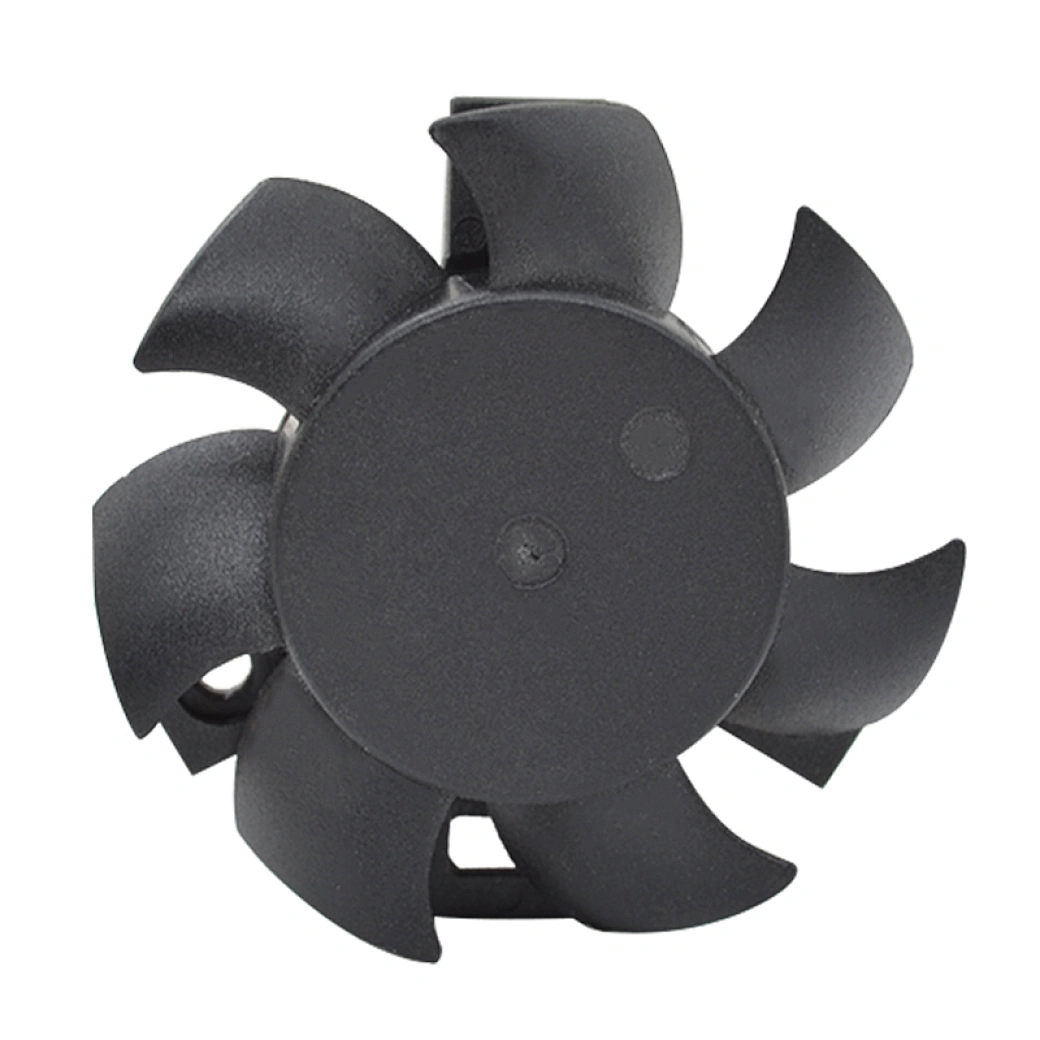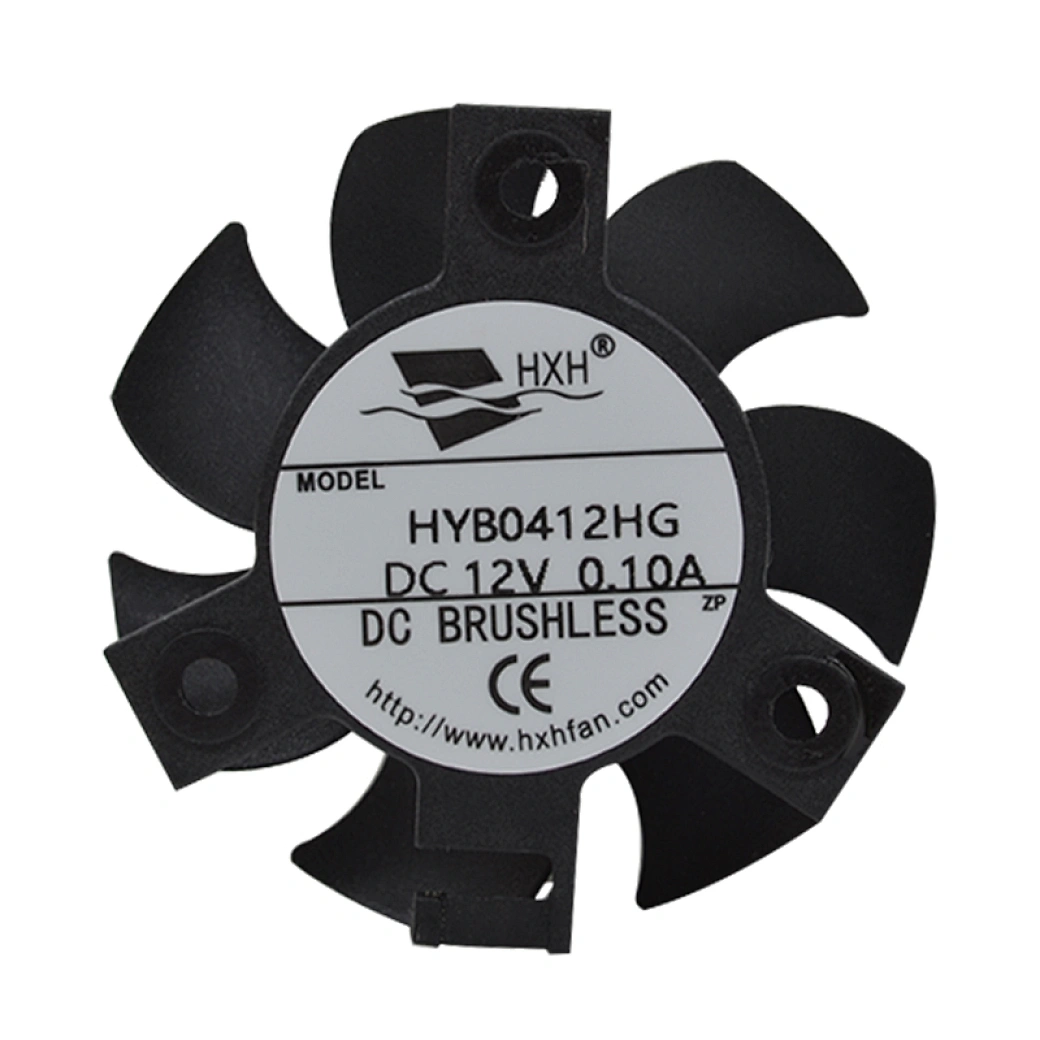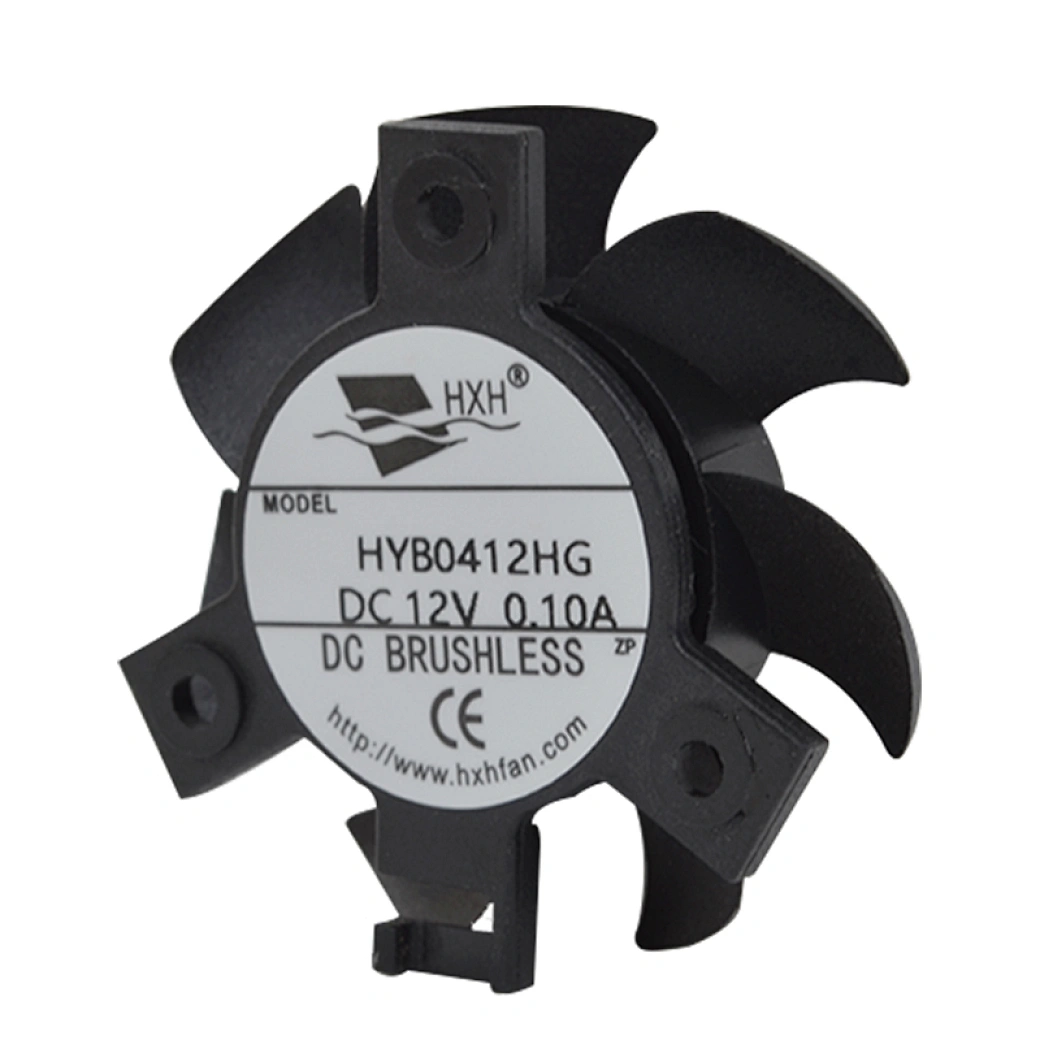 Model No: 40x40x10mm-2
Size: 40x40x10mm-2
Material: Environmental protection and fire protection PBT UL 94V-0
Operating voltage: 5V 12V 24V
Bearing structure: Oil-impregnated bearings Ball bearings
Product life:30,000 hours 70,000 hours
Output function:FG function RD function PWM function
Operating temperature: -10℃ ~70℃
Storage temperature:-40℃ ~75℃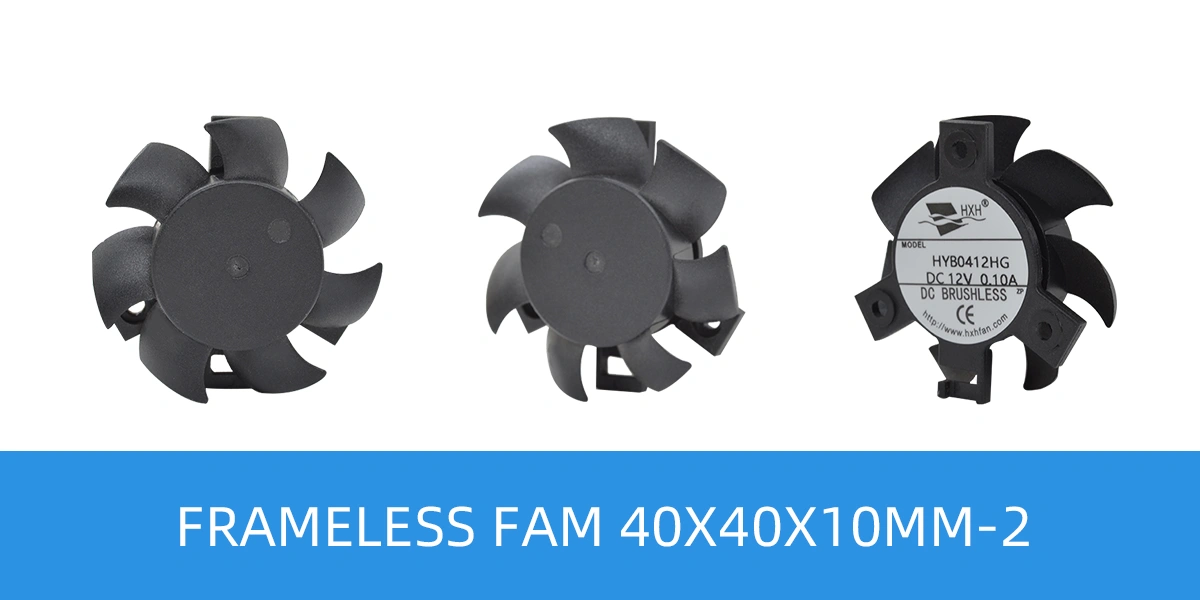 Introducing our latest product, the 40x40x10mm-2 frameless cooling fan manufactured by a renowned Chinese cooling fan manufacturer. This model is designed to cater to the demands of consumers who require an exceptional cooling fan that can handle high heat dissipation.
Our 40x40x10mm-2 frameless cooling fan boasts a seamless design and compact size, making it ideal for use in small-scale electronic devices. The fan's noise level is minimal, providing a quiet and comfortable operating environment. It operates at high rotational speeds while consuming low power, making it a reliable and energy-efficient choice.
Our team of dedicated professionals ensures the production of superior quality fans that meet our strict quality control measures. We use premium grade materials and advanced technology to guarantee durability, optimal performance, and high efficiency.
As a top-rated cooling fan manufacturer in China, we pride ourselves in offering our clients affordable and efficient cooling solutions that are tailored to meet their needs and preferences. Trust us to deliver on our promise of reliability and quality at all times.
Choose our 40x40x10mm-2 frameless cooling fan for your next project and experience the peace of mind that comes with working with a trusted and reliable cooling fan manufacturer. Contact us today to place your order and enjoy the unbeatable cooling performance of our cutting-edge frameless cooling fan.

Model

Bearing

Rated Voltage

Current

Power

Speed

Air Flow

Static Pressure

Noise

Part No.

Function

System

VDC

VDC

A

W

RPM

m

3

/min

CFM

mmH

2

O

INH

2

O

dBA

HYB0412HG-2
Sleeve /Ball
12
9.0
0.10
1.20
6000
0.14
4.97
3.29
0.13
27.4
HYB0412MG-2
9.0
0.08
0.96
5000
0.11
4.06
2.41
0.09
23.1
HYB0412LG-2
9.0
0.07
0.84
4000
0.10
3.49
1.63
0.06
19.8
Application areas




● D

rone fan


●

 Sensor fan


●

 Laptop fan


●

Sweeper fan


●

Head mounted VR fan


●

 Air purifier fan


●

Electric forklift fan


●

 Air detector fan


● 

High speed camera fan


●

Power industry fan


●

Smart toilet fan


●

Refrigerator, air conditioning fan


●

Medical equipment fan


●

Automobile equipment cooling fan


●

​​Cooling solutions for all machines


●

​​​​​​Industrial equipment cooling fan


●

Server and storage cooling ventilation fans


●

Telecom equipment and telecom cabinet cooling fans


●

Factory Automation/Processing Machine Cooling Fans


● 

Sports equipment cooling fan


●

Treadmill cooling fan


●

Dehumidifier cooling fan


●

Healthcare Cooling Fan


●

Cooling fan


●

Commercial kitchen air cooler


●

3D printer cooling fan


●

Projector cooling fan


●

Copier cooling fan


●

Printer cooling fan


●

Coffee machine cooling fan


● 

Stage lighting cooling fan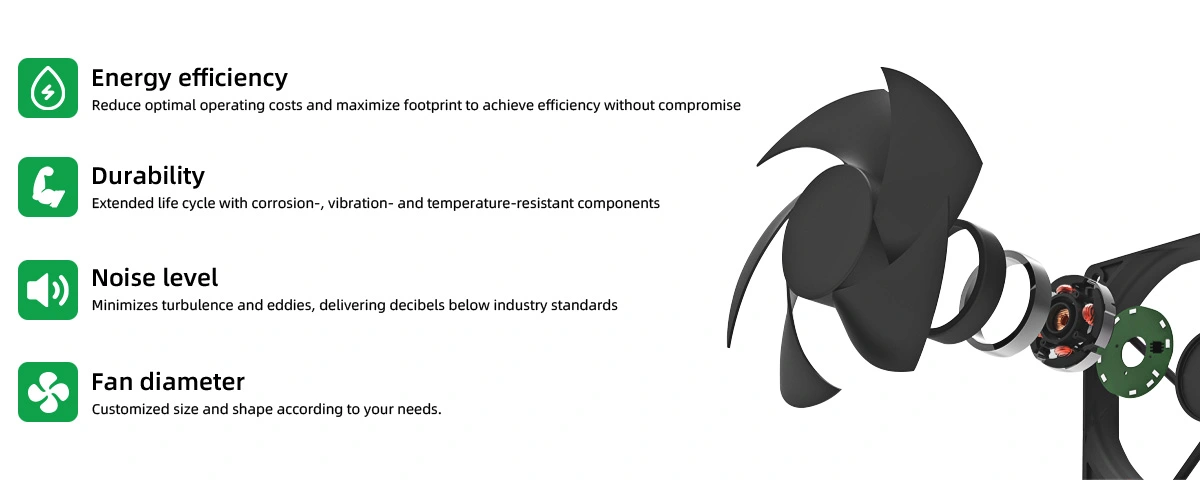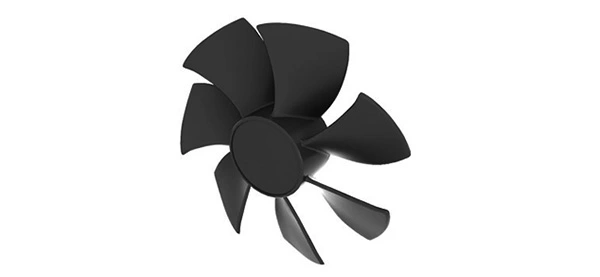 Select fan blades
Ingenious fan blade design and excellent material selectionkeep the cooling fan running stably.
longer product life
The windings of our fan motors are made 100% of copper. Use high-quality wires to extend the service life of each series of fans.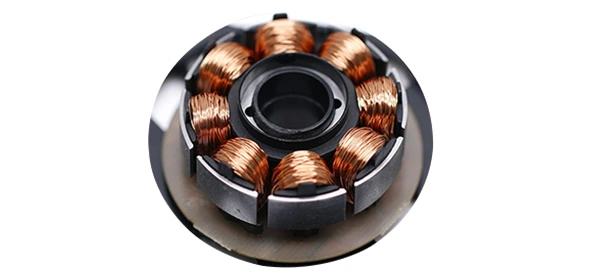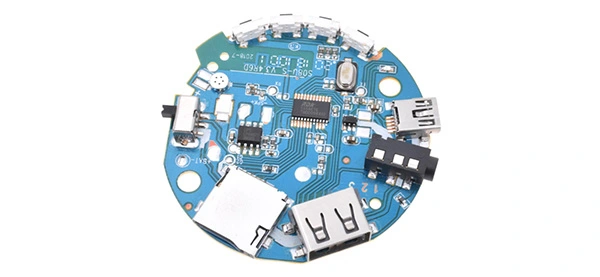 PCB
Environmental PBT Fireproof,Excellent Structure and LargeAirvilume.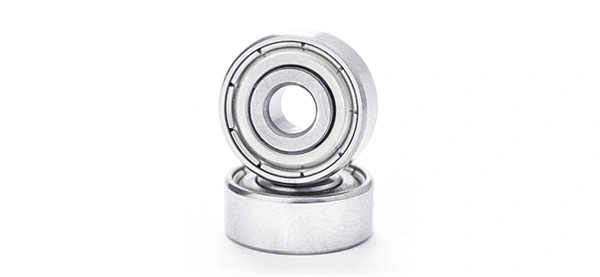 Ball Bearing
Super longservice life, super low noise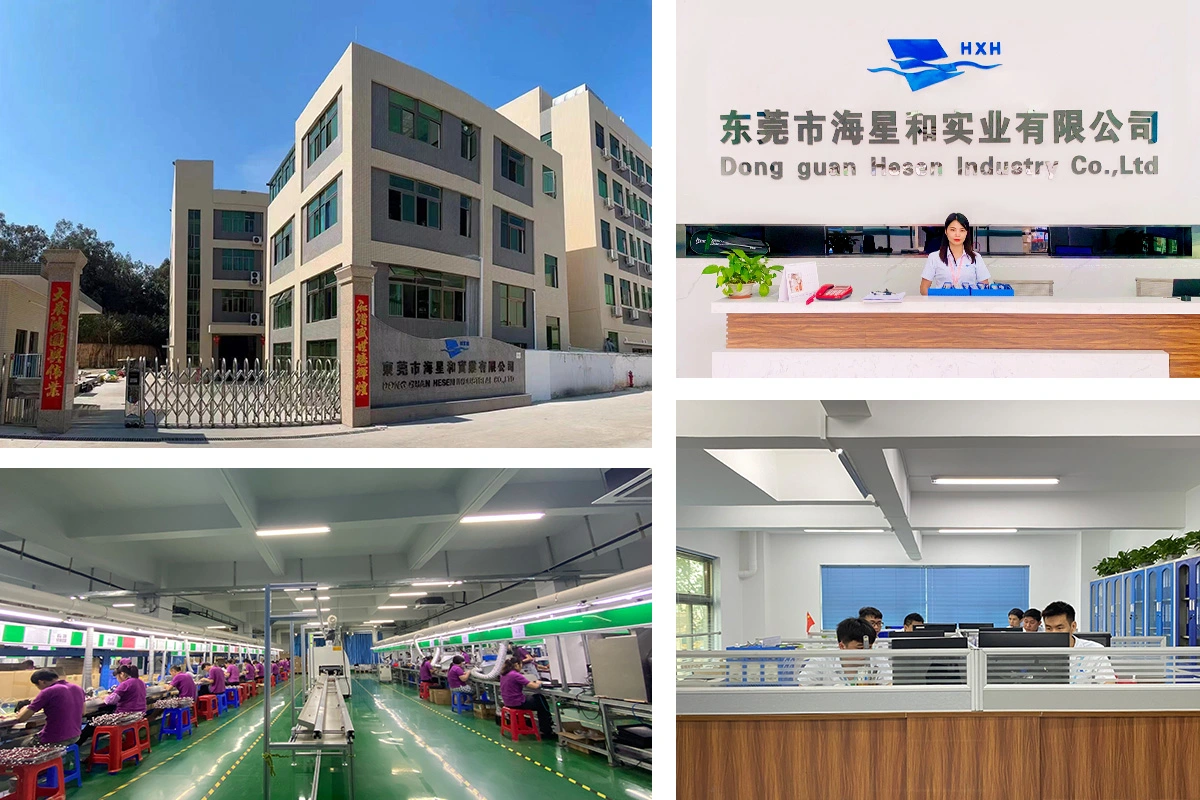 HXHFAN was established in Shenzhen, China in 2007 and is a comprehensive company dedicated to the research and development, production, sales, and related technology and services of cooling fans. HXHFAN is a leading manufacturer of cooling fan solutions, specializing in cooling systems. Maintain high standards in terms of quality.
We provide comprehensive cooling solutions. HXHFAN can also provide OEM/ODM services. DC cooling fans offer a variety of fan sizes, fan speeds, and voltages to meet your customized needs. The company has been focusing on the research and development, production, and sales of cooling fans, mainly producing DC/AC/EC fans, blowers, and fan covers.
HXHFAN has advanced and complete fully automated equipment, including: fully automatic winding machines, automatic air volume measurement systems, dynamic balancing machines, salt spray testing systems, noise testing systems, and other equipment. At the same time, the HXHFAN series products have obtained UL, TUV, CE, ROHS, REACH, and IP68 product certifications, and the factory has obtained IOS9001:2015 and IATE16949:2016 certifications.
HXHFAN has a passionate and elite engineering team. HXHFAN's products are widely used in fields such as network communication, medical equipment, environmental protection equipment, photovoltaic equipment, new energy equipment, automotive electronic equipment, industrial production equipment, smart home equipment, etc. We have a large number of distributors in various fields around the world. Our products are distributed around the world and have won a good reputation and trust. We expand our production costs to meet different needs, In 2011, we built our own factory and relocated from Shenzhen to Dongguan Qiaotou, with an area of 12000 square meters. Shenzhen also established an office.
After years of rapid development, HXHFAN has formed a complete quality management system. Until now, HXHFAN has a complete organizational structure, including the R&D department, engineering department, production department, quality department, procurement department, material department, administrative department, finance department, sales department, etc. HXHFAN has a strong R&D team and strong and fast production capacity.
Manufacturing Equipment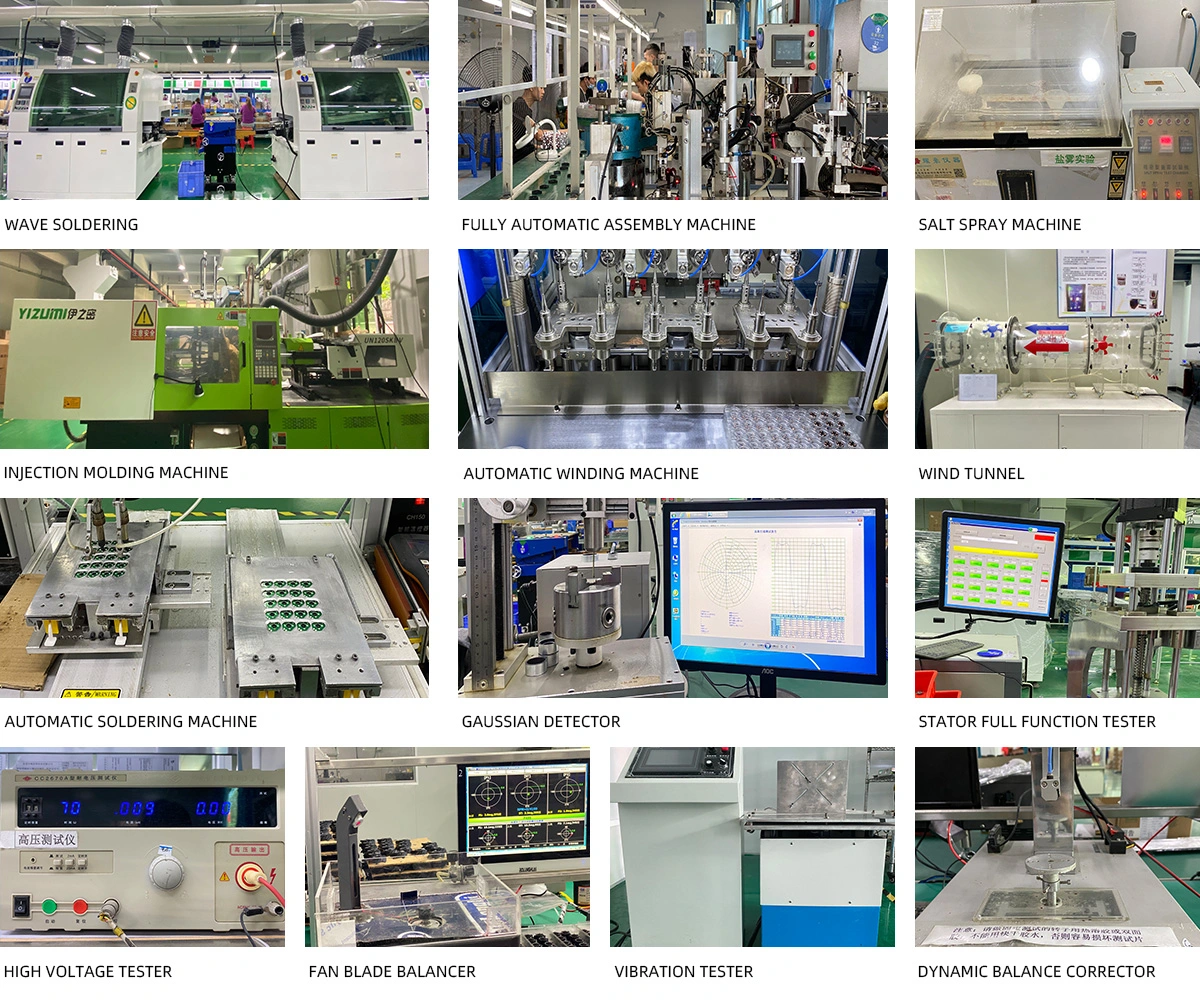 Our service
HXHFAN was established in 2007 and has more than 10 years of experience in the cooling fan industry. Our professional teams in mold and R&D departments can provide customers with technical advice and customized services.

 Quality Stability & Reliability
To ensure that high standard and reliable products are delivered to our customers,100% products inspections are conducted at the end of production line. Our main inspection equipment includes Semi-Anechoic Room which is one of the biggest sizes in the fan industry and background noise down to 10.0 dBA.
The air flow chamber that can be used for measuring air flow for any kind of fan. and measurement range up to 1,300 CFM.         

Short Production Time & Prompt Delivery
HXHFAN has invested more than US$1.8 million to upgrade production facilities and testing equipment. Our production line includes fully automatic winding machines, automatic air volume measurement systems, dynamic balancing machines, salt spray testing systems, noise testing systems and other equipment.
Most importantly, up to 10 assembly lines can shorten production time that usually takes about 3 to 5 weeks.

 Patent certification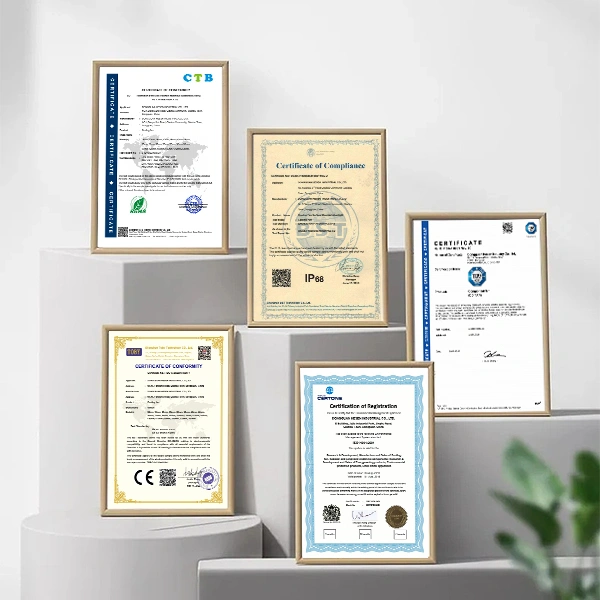 1.HXHFAN complies with global standards and has passed ISO 9001:2015 and IATE16949:2016 quality system certification.

2. All our products have obtained UL, TUV, CE, ROHS, REACH, and IP68 product certifications.
Trade show
FAQS
1. What is a frameless cooling fan?
Frameless cooling fans are metal or plastic frames designed to hold the cooling fan in place. They are commonly used in electronic equipment such as computers, laptops, gaming consoles, and servers to prevent excessive heat build-up. Anchor frameless cooling fans to the components that generate the most heat for efficient cooling.
2. Why is frameless cooling fan important?
Frameless cooling fans are crucial as they contribute to the proper operation and longevity of your electronic devices. Ensuring consistent airflow around the heating component helps prevent potential damage from thermal throttling and overheating. Use a frameless cooling fan installation for optimal cooling performance and extended electronic component life.
3. Do all electronic devices need frameless cooling fans?
Not all electronic devices require frameless cooling fans. Devices that generate large amounts of heat, such as high-performance CPUs or graphics cards, often have cooling fans that require frameless cooling. However, devices that generate less heat, such as smartphones or tablets, may rely on passive cooling mechanisms such as heat pipes or thermal pads, eliminating the need for frameless cooling fans.
4. What should you consider when choosing a frameless cooling fan?
When choosing a frameless cooling fan, you should consider the following key factors:
a) Size and Compatibility: Make sure the bracket is compatible with your device and the cooling fan you plan to connect it to. Measure the available space and determine the required bracket size accordingly.
b) Material: Choose a stand made of high-quality materials, such as aluminum or sturdy plastic. These materials offer better durability and improved heat dissipation capabilities.
c) Mounting options: Look for brackets that offer a variety of mounting options so you can position the fan for optimal airflow. Some stands offer adjustable angle and swivel capabilities for added flexibility.
d) Noise Reduction: Consider mounts with noise reduction features or shock absorbing pads. These features reduce noise levels in electronic equipment and prevent vibration resonance.
5. Is the frameless cooling fan compatible with all cooling fans?
Frameless cooling fans are designed with universal compatibility in mind. They can be used with almost any frameless cooling fan as long as the cooling fan you choose is compatible with your device. However, careful inspection of specifications and dimensions is crucial to ensure a correct fit.
6. Can frameless cooling fans help reduce cooling fan noise levels?
Although frameless cooling fans are mainly used for installation and positioning, they can indirectly help reduce noise. Frameless cooling fans can help minimize noise levels by holding the fan properly in place and reducing vibration. Additionally, choose a frameless cooling fan with built-in noise reduction or consider purchasing additional noise reduction accessories to further reduce noise.
7. How to clean the frameless cooling fan?
Keeping your frameless cooling fan clean is important to maintain optimal performance. To clean the fan, first make sure the fan is removed. Then use a soft brush or compressed air to remove any dust or debris from the frameless cooling fan. Avoid using water or any cleaning solution directly on the frameless cooling fan as this may damage the electrical components.
8. What materials are available for frameless cooling fans?
Frameless cooling fans are often made from different materials, including plastic, aluminum, and steel. Plastic racks are lightweight and cost-effective for low-intensity cooling needs. Aluminum frameless cooling fans offer better durability and heat dissipation, making them ideal for medium to high power devices. Steel frameless cooling fans provide maximum strength and support for heavy-duty cooling fan applications.
9. Can frameless cooling fans be customized to fit specific devices?
Yes, frameless cooling fans can be customized to fit specific devices.
10. How do I determine which cooling fan bracket is compatible with my device?
Determining compatibility requires consideration of factors such as fan size, mounting holes, and equipment space constraints. Product specifications provided by the cooling fan or device manufacturer will often mention compatible bracket types. It's important to make sure the frameless cooling fan you choose meets these specifications to ensure proper installation.
11. How often should frameless cooling fans be inspected and maintained?
Regular inspection and maintenance of your frameless cooling fan is essential to ensure optimal performance and prevent potential problems. It is generally recommended to inspect brackets and related components, including screws and fasteners, every six months. Removing any dust or debris that may have accumulated on the stand will also help maintain proper airflow.
12. What are the common problems with frameless cooling fans?
There are several common problems that can occur with cooling fan brackets, including:
a) Vibration and noise: Improperly fixed brackets or loose screws can cause fan vibration and noise. Regular inspection and tightening of brackets and screws can help alleviate this problem.
b) Compatibility issues: Using incompatible or poorly designed brackets may cause alignment issues with other cooling components, reducing overall cooling efficiency.
c) Insufficient cooling: Improperly designed or incorrectly installed brackets can block airflow, prevent effective heat dissipation, and may cause the device to overheat.