Waterproof and dustproof
2023-05-14
Why should the cooling fan be waterproof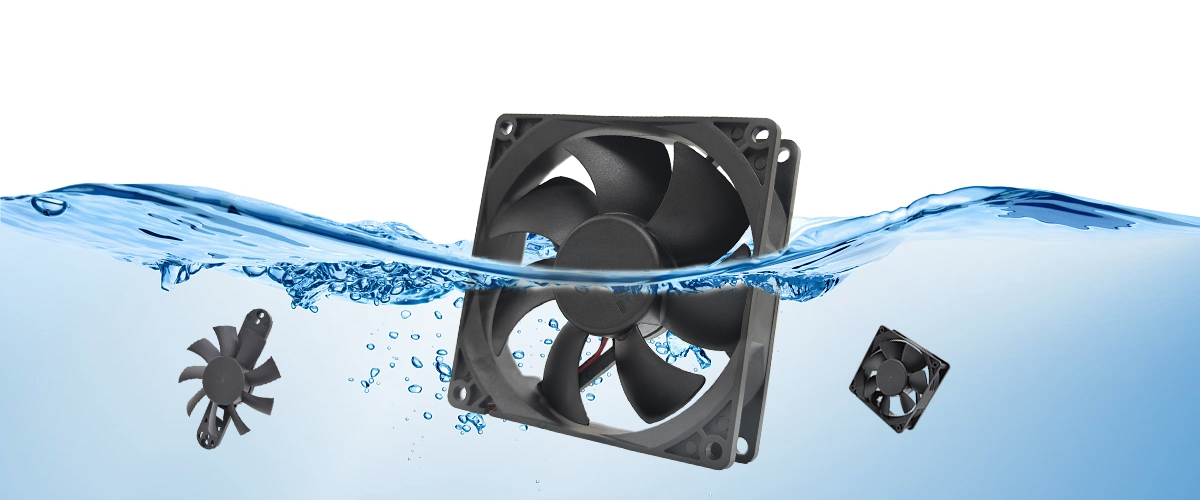 In recent years, the demand for waterproof appliances has been steadily increasing. This trend has extended into various industries, including the cooling fan industry. The need for waterproof cooling fans has become apparent due to changing consumer preferences and the growing demand for durable and versatile products.
One of the main reasons why a cooling fan needs to be waterproof is to ensure its durability and longevity. Cooling fans are commonly utilized in various applications where exposure to water or other liquids is a possibility. For instance, in many industrial settings or outdoor environments, cooling fans are subjected to rain, moisture, or even direct contact with liquids. If the cooling fan is not waterproof, it can easily malfunction or even become completely destroyed when exposed to water. This can cause a significant disruption in various operations and result in expensive repairs or replacements.
Another significant reason behind the need for waterproof cooling fans is safety. Water and electricity do not mix well, and the presence of water in electrical appliances can pose serious risks, such as electric shock or short-circuiting. By ensuring that cooling fans are waterproof, the risk of electrical accidents can be minimized, providing a safe environment for both users and the surrounding equipment.
Additionally, waterproof cooling fans offer increased versatility and flexibility in their application. They can be used in outdoor settings or in humid environments without the fear of damage due to moisture. This allows for more efficient cooling of electronic devices or machinery in a wider range of conditions, leading to improved performance and overall functionality. Furthermore, a waterproof cooling fan can also be easily cleaned without worrying about water damage, making them more hygienic and suitable for use in environments where cleanliness is crucial, such as medical facilities or food processing plants.
The increasing popularity of outdoor activities and the surge in the use of electronic devices, such as smartphones or tablets, have also contributed to the growing demand for waterproof cooling fans. People are often exposed to various weather conditions while engaging in outdoor activities, and having a waterproof cooling fan ensures that their electronic devices are protected from damage caused by water or moisture. This is particularly important for those who depend on their devices for communication, navigation, or capturing memories through photography or videography.
Furthermore, the demand for waterproof cooling fans can also be attributed to the development of more advanced technologies and the desire for energy-efficient appliances. With the increasing power density of electronic components, cooling fans are required to dissipate heat more effectively. By utilizing waterproof cooling fans, it becomes possible to achieve efficient cooling even in demanding environments. This, in turn, leads to extended product lifespans, reduced energy consumption, and cost savings for both consumers and businesses.
In conclusion, the need for waterproof cooling fans has become evident due to changing consumer preferences, safety concerns, and the need for durable and versatile products. The waterproof feature ensures the longevity and durability of the cooling fan, minimizes the risk of electrical accidents, and allows for their application in a wider range of environments. With the growing demand for electronic devices and the advancements in technology, waterproof cooling fans are poised to play an increasingly significant role in various industries.